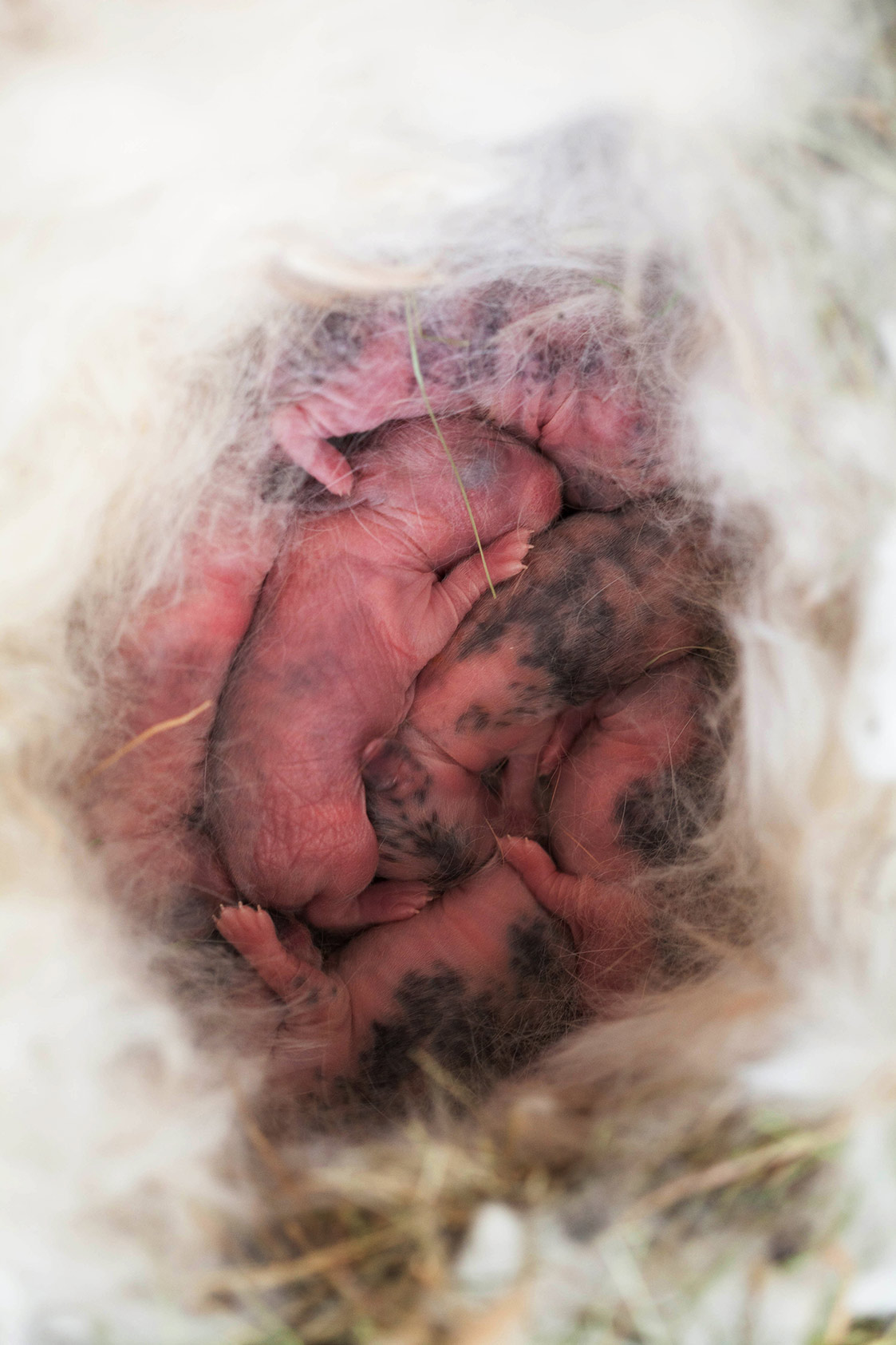 Rabbits will nest in many areas including parks, gardens and even right in the middle of a lawn. A rabbit's nest is quite inconspicuous. It's just a shallow depression in the ground. It'll look just like a patch of dried grass. Under this dried grass is a bit of fur that is helping to keep the young rabbits warm.
You may not even notice an adult rabbit in your yard. The female actually spends very little time at the nest. It's thought that this reduces the chances of attracting predators. She may only come once or twice a day to feed and she may only show up before sunrise or after the sun sets.
If you think there may be a nest of rabbits in your yard, before you mow your lawn, check those dry patches of grass. If you do find a nest, make sure not to disturb it and keep your pets away. Keep a buffer around the nest free of lawn mowers, line trimmers and other activity. It won't be long before the young rabbits are ready to venture away from the nest. They actually leave the nest when they're about three weeks old!
If you are worried about a nest of young rabbits and think something may have happened to the female, there are a couple of tests you can try. You can place some baking flour around the nest. If you see tracks in the flour the next day that is a good sign that the female has returned. You can also place a couple pieces of string in the shape of an X on top of the nest. When the female visits the nest, the string will be disturbed as she prods below the grass and fur to feed her young. If, however, the baking flour and string have not been disturbed, you should contact a local wildlife rehabilitation centre for advice.