By Terri-Lee Reid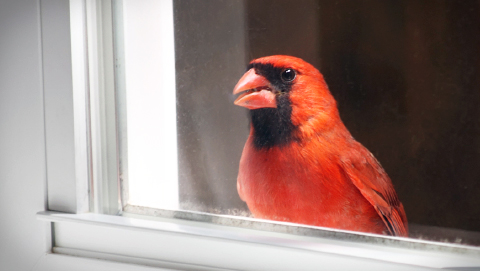 Q. A bird got into my home! How do I get it out?
A. If a bird has gotten into your home, don't panic and try to relax! If you are excited, running around and screaming will only frighten the bird, making it even more difficult to get out of your house. Luckily, there is a fairly easy way to get the bird back outside.
Try and keep the bird confined to one room by closing any doors.
Next, cover any mirrors and close curtains or hang towels or blankets over all of the windows except for one. The idea is that the bird will be attracted to the light from the one uncovered window. Of course, if there is a door that leads to the outside, open this and cover all windows.
Open the uncovered window; remove the screen.
Give the bird some time to re-orient itself. It is best to leave the room until the bird is comfortable enough to leave. However, if you want to stay in the room to ensure the bird leaves, keep very quiet and still, and remove all pets from the room. The bird should leave on its own through the open window or door.
| | |
| --- | --- |
| | Send your wildlife questions to CWF's conservation researchers, Terri-Lee! Your questions and answers could be featured in a future issue of Wildlife Update! |