By Terri-Lee Reid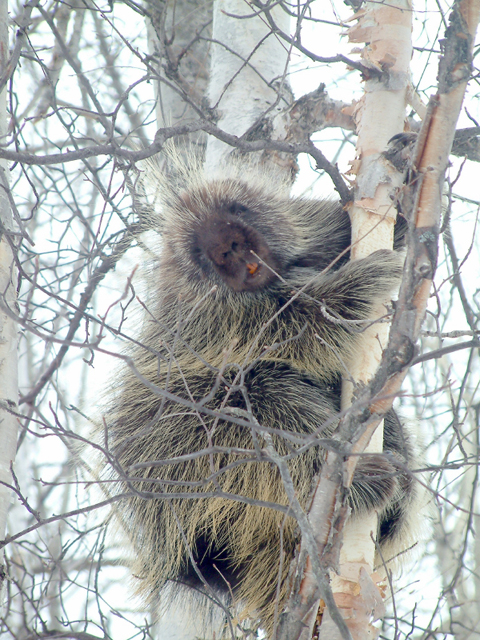 Q. I'm very worried about a porcupine I've noticed in my backyard. Shouldn't they be hibernating?
A. Seeing a porcupine out in the winter is not cause for alarm. Porcupines do not actually hibernate but instead take refuge in a den. Over the winter, porcupines stay very close to this den, travelling no more than 100 metres to find food.

If porcupines are out of their den and it begins to snow, they will typically hunker down in a tree until the snow stops. While porcupines are ordinarily nocturnal, they've been known to come out of their den to feed day and night during the winter, so long as the snow holds off.
| | |
| --- | --- |
| | Send your wildlife questions to CWF's conservation researchers, Terri-Lee! Your questions and answers could be featured in a future issue of Wildlife Update! |