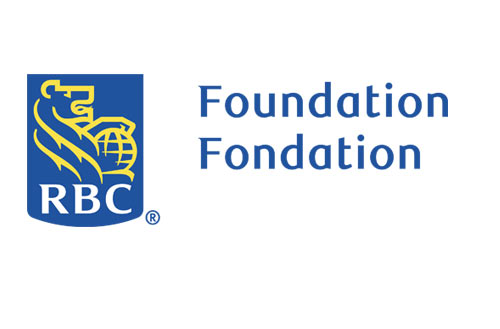 RBC Foundation
The Canadian Wildlife Federation (CWF) is pleased to have RBC Foundation's support, as our Tech for Nature partner.
CWF and RBC Foundation are working together to reconnect freshwater ecosystems by remediating barriers such as rail and road crossings, weirs, levees, and dams. Barriers are a threat to freshwater species worldwide but are particularly problematic for anadromous species such as salmon that rely on long-distance migration throughout connected river networks to reproduce. Barriers that prevent access to spawning and rearing habitat limit salmon productivity and decrease the sustainability of fisheries. When populations are limited by habitat availability, barrier remediation can provide immediate boosts to productivity. For depleted populations, barrier remediation can support recovery and set the stage for high future productivity.
CWF is addressing this major conservation issue facing freshwater ecosystems and fish by leading a national initiative to restore aquatic connectivity. Recognizing the significant socioeconomic benefits provided by dams, levees, and other crossings, our aim is not to advocate for the removal of all barriers, but for a better balance between economic needs, social preferences, and ecosystem functioning and services. We are working with industry, governments, First Nations, and other conservation organizations and stakeholders to identify situations where barrier removal or mitigation is needed, and to implement solutions.
Through Aquatic Habitat Canada, a relatively new multi-stakeholder collaboration administered by the Canadian Wildlife Federation, the RBC Foundation has helped fund a national data tool for aquatic habitat protection and restoration, to protect and restore healthy and resilient aquatic ecosystems across Canada. Coupling data on restoration opportunities with associated ecological and management data creates a valuable environmental data tool for facilitating restoration projects.