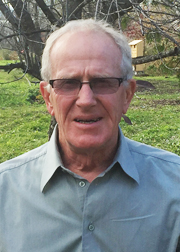 <!-\\Default - single specific -->
Bob retired from a career in wildlife management in Manitoba. His outdoor activities include bird watching, canoeing, hunting, fishing, as well as writing, painting and learning about Canadian history. Bob believes that committing your life's work to wild things and wild places results in a higher quality of life for everyone and brings us closer to who we really are.
Bob and his wife Carol Anne have been married 48 years, and enjoy outdoor time with their children and grandchildren around Winnipeg and at Lake of the Woods.
<!-\\Default - single specific -->