<!-\\Default - single specific -->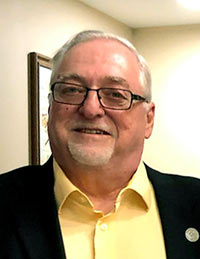 John T. Williams lives in Winnipeg and has been a member of the Canadian Wildlife Federation Board of Directors since 2005. He has worked extensively with elected officials to develop wildlife management policies and regulations, has worked with media regarding wildlife, search and rescue issues, and has promoted cooperation between wildlife and conservation organizations across Canada.
Managing a team of volunteers, John created the Manitoba Wildlife Federation Step Outdoors program, an all-encompassing outdoor education activity manual for toddlers to youth. He has extensive Board experience, including as Chair of the Fish and Wildlife Enhancement Fund and Director of the Manitoba Wildlife Federation. He was the 2009 recipient of the Manitoba Wildlife Federation Outdoor Heritage Award and the 2013 recipient of the Manitoba Wildlife Federation Jack Dunlop Memorial Conservation Award.
John's interests include fishing, snowshoeing, nature walks, nature photography and spending time with his grandchildren.
<!-\\Default - single specific -->