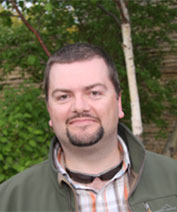 <!-\\Default - single specific -->
A lawyer and avid outdoorsmen, Brad holds a Bachelor of Arts degree in Political Science and Business from the University of Newfoundland and a Bachelor of Law from the University of New Brunswick. He is active in his conservation community. Brad has two children and lives in St. John's, Nfld. with his wife Karen.
Brad also sits as a Trustee on the Canadian Wildlife Foundation Board.
<!-\\Default - single specific -->