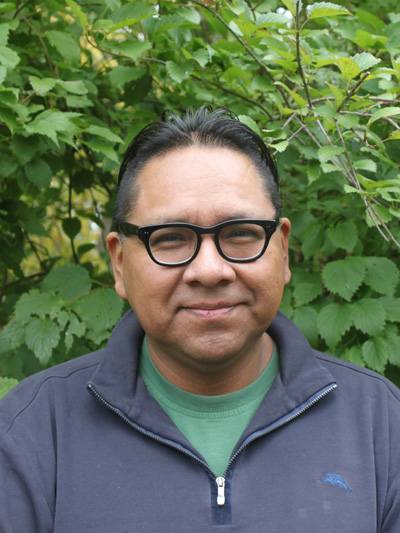 <!-\\Default - single specific -->
Bill lives in Calgary and works at the Stoney Tribal Administration in Morley, Alberta.
He is a member of the Stoney Nakoda Nation, Wesley First Nation and is of Stoney Nakoda/Yuma Quechan descent and a Consultation Manager for Stoney Nakoda Nation.
He assisted in coordinating ceremonies for the Bison Reintroduction at Banff National Park & Elk Island National Park, as well as for the proposed renaming of the Tunnel Mountain.
Also, Bill coordinated a Traditional Knowledge Study of Grizzly Bears in the Kananaskis Provincial Park for Environment Canada, in 2016. In September 2017, Bill accepted the Ted Smith for Conservation Collaboration Award from Yellowstone to Yukon on behalf of Stoney Consultation.
<!-\\Default - single specific -->