In recognition of Canadian outdoorspeople who have demonstrated an active commitment to conservation
NEIL FLETCHER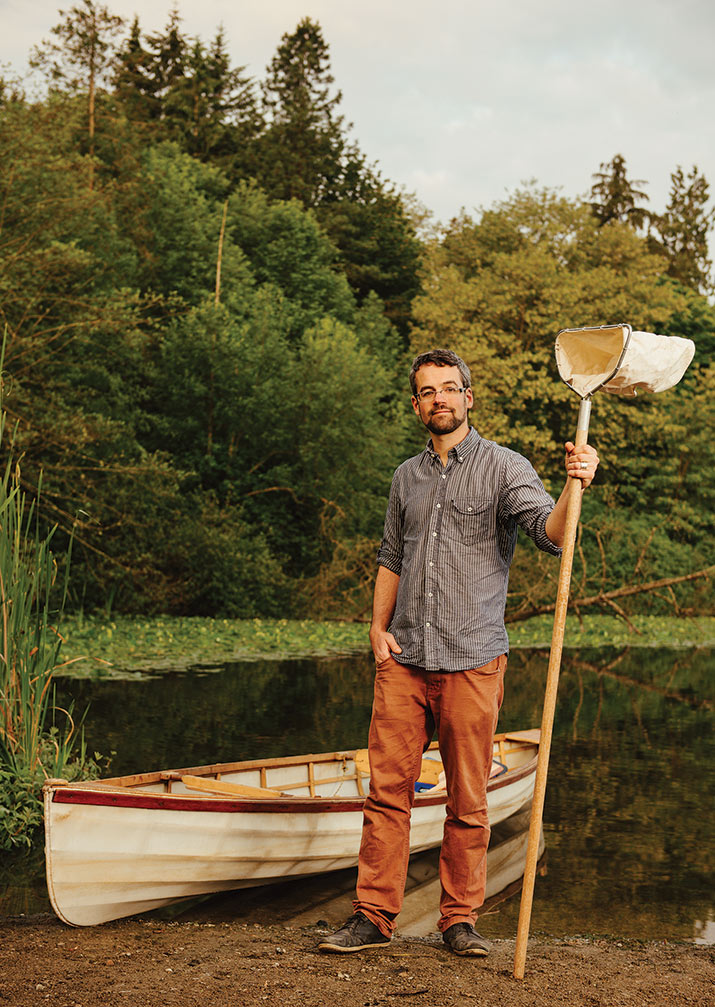 In 1996, the British Columbia Wildlife Federation launched its Wetlands Education Program. The goal: to foster local stewardship of wetland ecosystems through workshops and outreach programs across the province. WEP was a success, earning a long-standing position in the federation's catalogue of activities.
In 2010, the federation appointed Neil Fletcher as WEP's program coordinator. He soon proved to be an excellent manager, especially when it came to securing grants, organizing workshops and travelling the province to facilitate them. But there was more to come. Not only was Fletcher good at management — he also showed just how much WEP could grow. Consider: in 2011, the federation hosted six workshops that reached 160 participants. In 2015, it hosted 28 workshops and outreach events, attracting 581 workshop participants and reaching 1,000 more through various programs.
The WEP has three programs at its core: Map Our Marshlands, a one-day event that teaches partici- pants how to map small, underappreciated wetlands; Wetlandkeepers, a two-and-a-half-day workshop that trains community members to become wetland stewards; and the Wetlands Institute, a seven-day intensive program that teaches participants how to conserve, construct and restore wetlands.
In addition to these workshops, Fletcher has created new ones aimed at filling knowledge gaps. Among them are programs on building multi- stakeholder working groups, restoration design, bioblitzes and open houses. Fletcher has also created new educational resources for members of the public, such as landowner contact booklets and Bogblog, a website where people can share stories and photographs about wetland conservation.
When not actively engaged in wetland conservation — a rare moment, it would seem — Fletcher can be found outdoors with his wife, Eryne, a photographer, and the couple's toddler, Ourigan, enjoying a paddle in their homemade canoe, hiking or snowshoeing. If you can't find Fletcher there, check out the local nature organizations where he is also an active volunteer