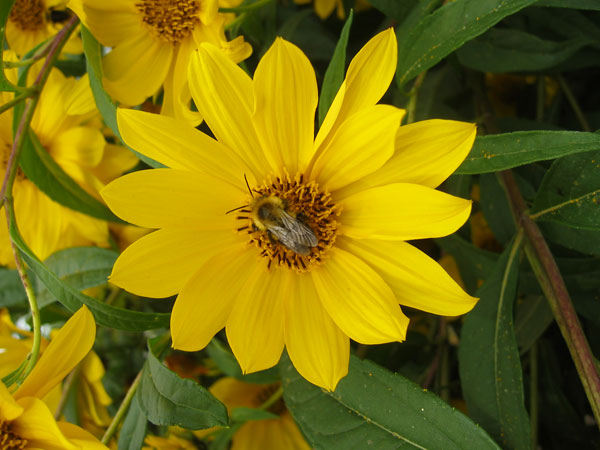 Focus on Flora
Plants At-A-Glance
Browse through a few of our Canadian species in these "At-A-Glance" fact sheets. Each page has basic information on some of our Canadian wildlife, with links to detailed, reputable sources such as Hinterland Who's Who and the Government of Canada. Don't see a species you need? Comments or questions? Let us know!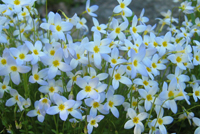 Common Bluet
Bluets are low-growing perennials whose mound of leaves may reach one or two centimetres while the stalked flowers take the plant height up to 10 or 15 centimetres. There are numerous basal leaves and a few small opposite leaves along the stem. The tubular flowers have four petal-like lobes and appear singly atop a thin stem. They are blue with varying degrees of white, and have bright yellow centres.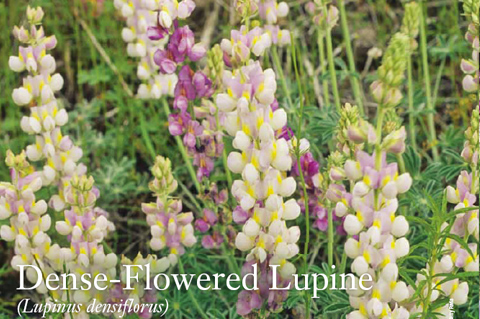 Dense-Flowered Lupine
This plant can stand 20 to 30 centimetres tall with a stem that is hairy. The elliptical small leaves, which are smooth on top and hairy on the bottom, are usually in a group of 8 to 10 measuring 1.5 to 3 centimetres in length. They are attached to the stem by very hairy stalks. Each axis carries several pealike blooms which are white but can be tinged with pink or yellow colours and can be seen in bloom from May to October. This plant carries 2 centimetre long hairy egg-shaped pods that contain one or two brownish seeds which are 4 to 6 centimetres long.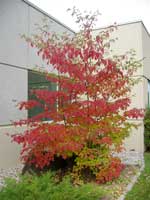 Dogwood
Our native dogwoods have four-season appeal. With spring come flowers, sometimes showy, sometimes fragrant. Summer brings berries that contrast nicely with the leaves. Autumn leaves are eye-catching, with shades of red and orange and, for some species, a late show of bright berries. For one species, at least, snowy winter affords a stunning contrast of bright red branches against the white snow.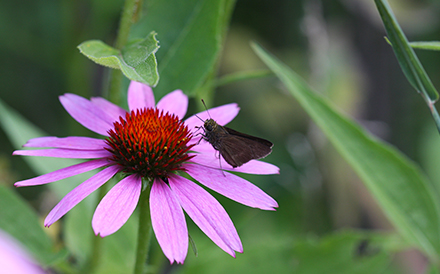 Echinacea
Herbaceous perennial that can grow to 70 centimetres. Large pink flowers bloom atop hairy stems for several weeks in the summer. It has long narrow leaves, mainly at the base of the plant, that are covered in fine hairs.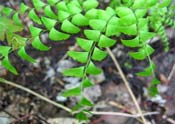 Ferns
Ferns are known for their lacy look, with leaves (called fronds) divided into leaflets (pinnae). Some species' leaflets are divided just once, as with the common polypody and Christmas ferns, while others, such as the lady fern, are divided twice (bipinnate).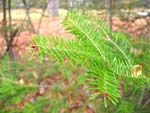 Fir Trees of Canada
Firs, like spruces, are noticeable from a distance because of a conical form whose base is wider than its crown. Balsam and subalpine firs that grow in the open, they have something of a triangular look with a very pointed crown. When growing in dense stands, lower branches may be absent or without needles, having died off from reduced sun exposure and so having changed the shape of the tree.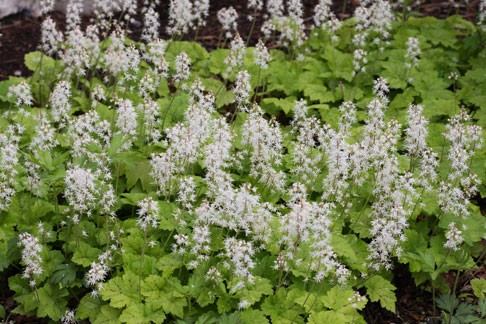 Foamflower
While there is variety within the two species, both species and their respective forms, share some basic characteristics. Foamflowers have white blooms that grow on a spike that rises above large heart-shaped or maple-like leaves that can form an attractive ground cover.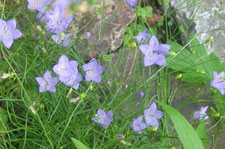 Harebells
Harebells have bell-shaped purple flowers with five pointed lobes at the tips of each flower. They bloom on thick stalks, from which grow long, thin grass-like leaves. At the base of the plant are small rounded leaves. Harebells reach a height of only 15–45 cm at maturity. Despite their small size, each plant produces an abundance of flowers, though perhaps not as much at greater altitudes and farther north.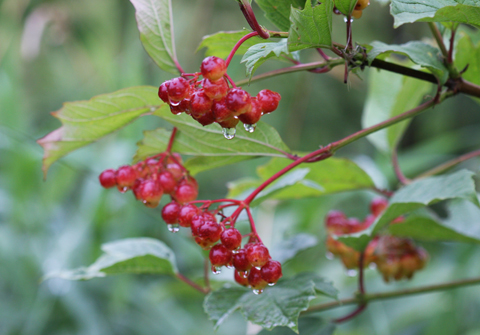 High Bush Cranberry
If you look closely at the blossoms, you will see they are clusters of small yellowish flowers in the centre and showy white flowers around the edge. The showy flowers are not fertile and will fall off when the other flowers are pollinated and begin to form fruit. The leaves of the high bush cranberry are similar to a maple leaf but with three distinct lobes, hence the Latin name trilobum. Sometimes the leaves have a smooth margin, or edge, and sometimes they have some teeth or serrations. Variability can exist on the same shrub.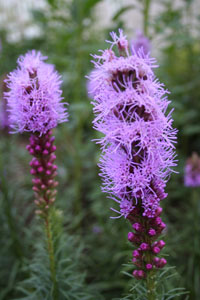 Liatris
Liatris have a tall spike of summer blooms that are both soft to touch and in appearance. When in full bloom, some species have the appearance of a solid spire while others, such as Liatris ligulistylis, have blooms that are spaced enough apart to have a knobby look. Their long narrow leaves grow up along the stem in a circular fashion. Liatris suit planting in clumps.