Harbour Porpoise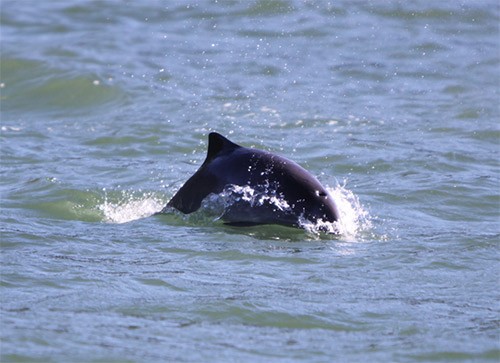 1.4-1.6 metres in length.
61-76 kilograms in weight.
Found in the North Atlantic and North Pacific Oceans.
Small robust body shape.
Small, round beakless head.
Broad, triangular dorsal fin.
Dark brown or grey back colour, white belly, and dark stripe from corner of the mouth to pectoral flipper.
Dall's Porpoise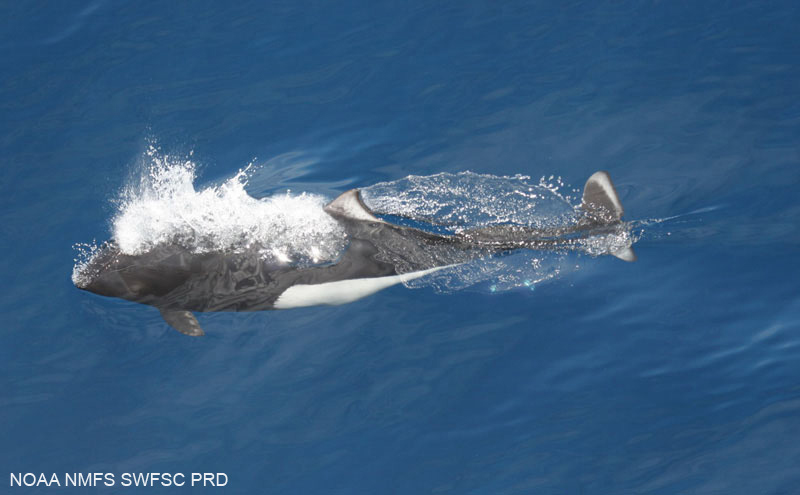 Up to two metres in length.
Up to 220 kilograms in weight.
Found in North Pacific Ocean.
Black in colour with large white patches on sides and belly.
No beak.
Triangular dorsal fin with grey or white tip.