Animals At-A-Glance
Browse through a few of our Canadian species in these "At A Glance" fact sheets. Each page has basic information on some of our Canadian wildlife, with links to detailed, reputable sources such as Hinterland Who's Who and the Government of Canada. Don't see a species you need? Comments or questions? Let us know!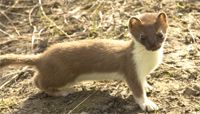 Ermine
Ermines have features common to the weasel family like a long body, short legs, a long neck and a triangular-shaped head. They are a small weasel; males average 27 cm and females measure up at 24 cm with their tail adding another 7.5 cm to their length. Males are larger than females and weigh on average 80 g while females weigh an average of 54 g. Ermines change the colour of their coats seasonally. In the summer, their backs are brown, their undersides are white and their tails sport a black tip. In the winter, they are completely white except for their black tipped tail.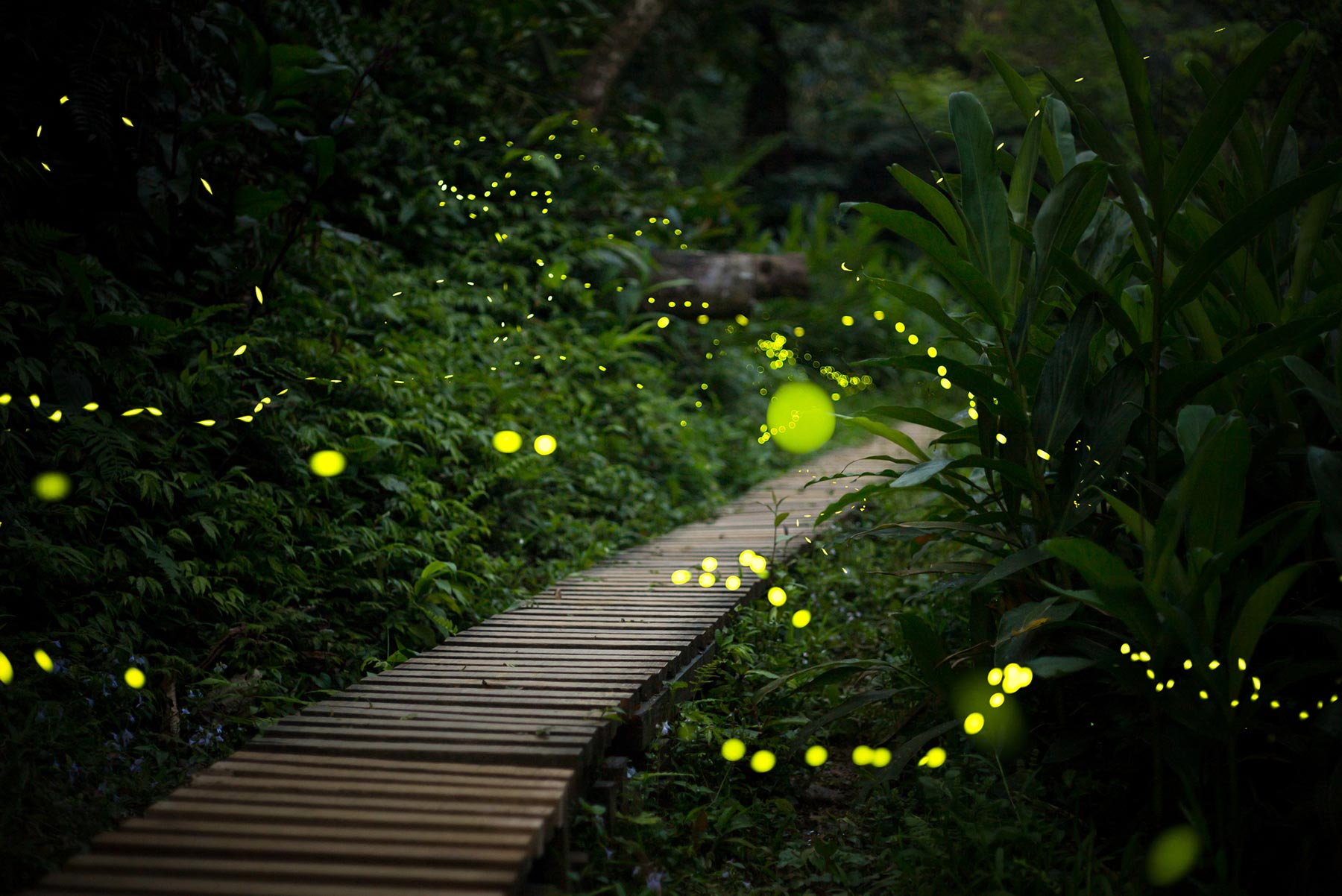 Fireflies, Lightning Bugs
Despite their name, these insects are not flies. They're actually beetles. There are 29 species believed to be native to Canada, but there is a lot about this group of insects that is still being discovered, including the various species. Fireflies have elongated bodies and their heads have a "pronotum", which is a cover that protects the top of their heads although, when viewed from the side, you can see their heads. Their upper pair of wings are hard and also serve as protection, similar to ladybugs, aka ladybeetles, which are in the same Coleoptera family. Their larval, or immature, form resembles a grub or millipede. Some live on land (terrestrial), some live in water (aquatic) and others are semi-aquatic.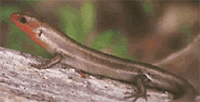 Five-lined Skink
Despite their smooth-skinned appearance, skinks are actually lizards not salamanders. Lizards, which are reptiles, have scales, claws on their feet, and external ear openings, whereas salamanders, which are amphibians, have smooth, moist skin, and lack both claws and ear openings. Five-lined skinks start off life with a bright blue tail and dark body with 5 broad light-coloured stripes. As they age their tail and body fades to a more uniform brown-grey averaging about 15 - 20 cm in length.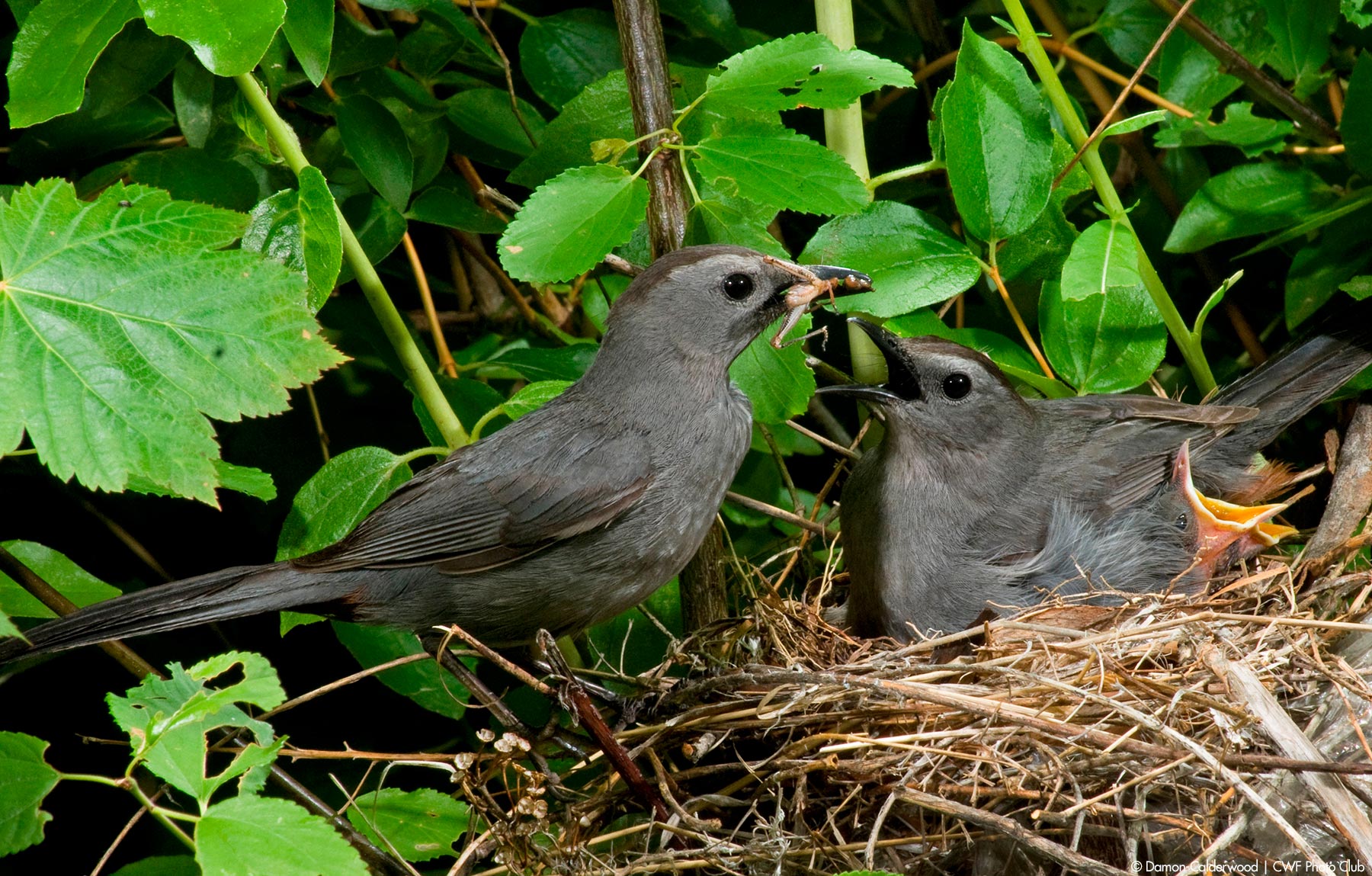 Gray Catbird
All Gray Catbirds, regardless of their age or gender, are mainly grey with black colouring on the tops of their heads and orange-brown underneath the base of their tail. Their calls are a raspy cat-like sound while their songs are highly variable and often melodic.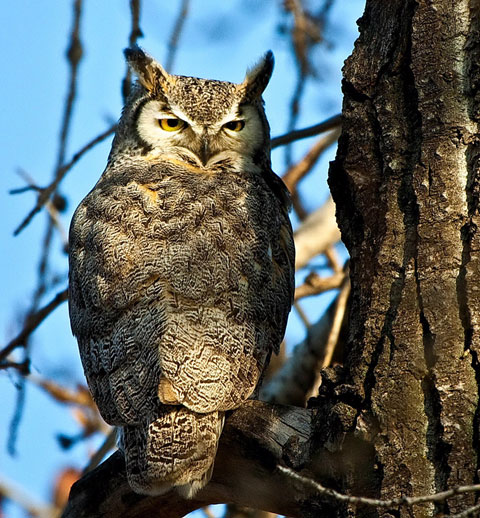 Great Horned Owl
The Great Horned Owl is one of Canada's commonest large birds of prey. The most notable physical attributes are its large size and prominent ear tufts or "horns." A predator that hunts at night, this owl has enormous yellow eyes set in a broad face, a curved beak and claws, and long fluffy feathers. Its coloration tends mainly toward brown or grey-brown, with conspicuous barring. This bird's legendary hooting sounds like a soft yet vibrant whoo-hoo-ho-o-o.
Green Frog
Green frogs are relatively large frogs, 6 - 9 cm in length. They can be distinguished from the similar bullfrog by the ridges that run down each side of their back. To determine the sex of the green frog, look at its eardrum - if it is significantly larger than its eye it's a male, if it's the same size as its eye, it's a female. During the breeding season, you can also tell the males by their yellow throats.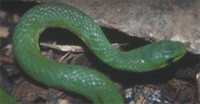 Green Snake
Often called grass snakes, smooth green snakes, as their name implies, are an emerald green colour with a white or yellow underside. This small- to medium-sized snake has smooth scales and ranges in size from 30 to 60 cm.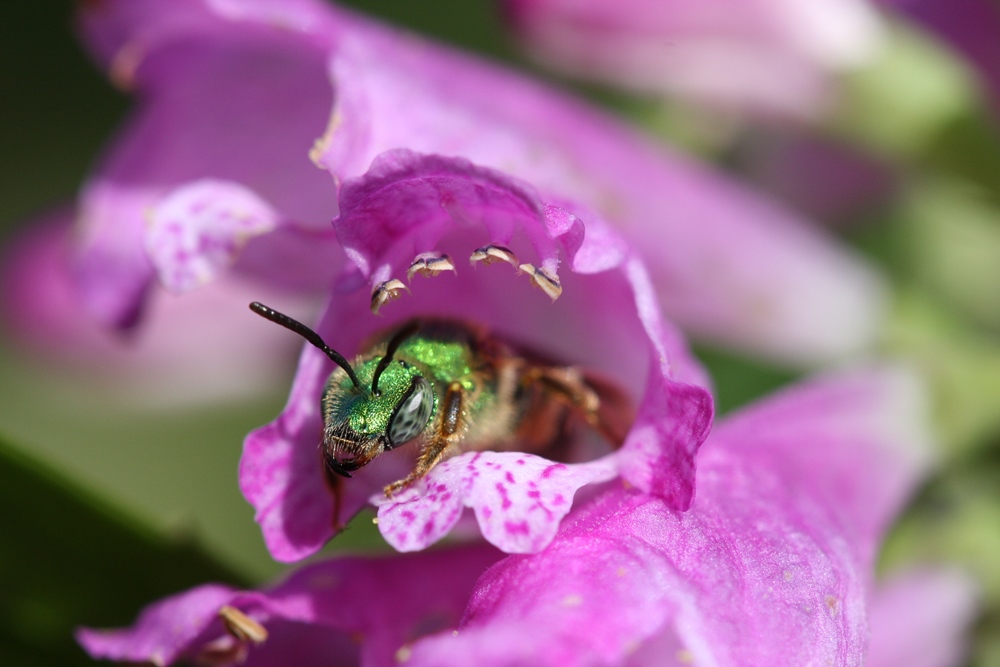 Green Sweat Bee
Approximately 9–11 mm long. These bees can be easily spotted because of their bright metallic green or blue colouration. Females are bright green all over, whereas males have a bright coloured head and thorax with a yellow-and-black striped abdomen. Females have hair-like structures, called scopae, to transport pollen on their back legs.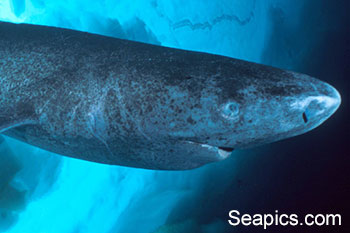 Greenland Shark
Greenland sharks are very large, heavy fish. They have a thick body with a blunted snout, tiny eyes, small pectoral fins, and two spineless, nearly equally small dorsal fins. Greenland sharks are uniformly blackish, coffee brown, or slaty or purplish grey; sometimes with white flecks or indistinct dark crossbars. They average 2.5 to 5 metres in length with a maximum of 7.5 metres, and weigh up to one tonne. There is no reliable information on their lifespan.
For more species, visit Hinterland Who's Who, a joint program of the Canadian Wildlife Federation and Environment Canada.