Animals At-A-Glance
Browse through a few of our Canadian species in these "At A Glance" fact sheets. Each page has basic information on some of our Canadian wildlife, with links to detailed, reputable sources such as Hinterland Who's Who and the Government of Canada. Don't see a species you need? Comments or questions? Let us know!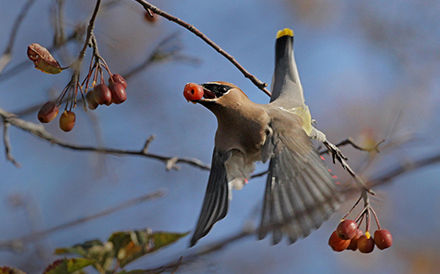 Cedar Waxwings
Cedar Waxwings are creamy yellow below, have light brown colouring on their heads and upper backs, grey on their lower backs and wings and a black mask across the top of their bills that extends around their eyes. They also have feathers on their heads that form a crest. They have a bright yellow band at the end of their tails. Sometimes you can see a thin red strip on the edge of their secondary wing feathers.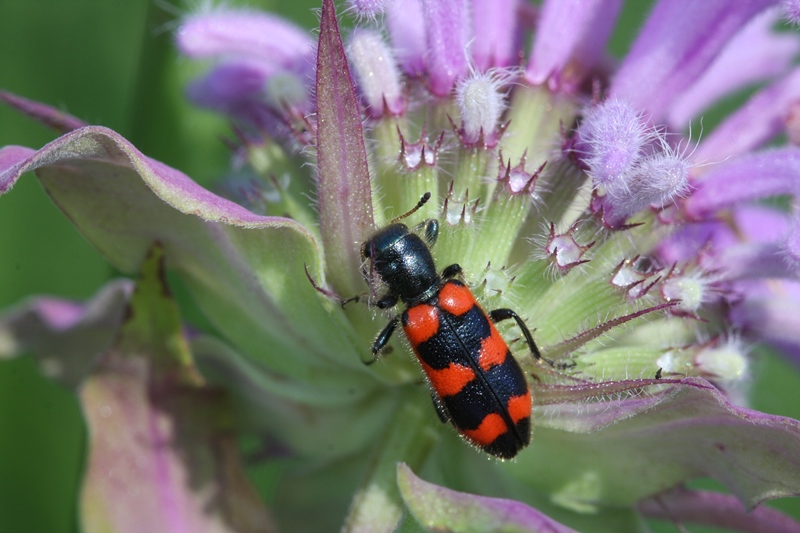 Checkered Beetle
Approximately 8–11 mm long. All-over colour is dark blue, green-blue or purple. The elytra (wings) have three crossbands that can be yellow, orange or red. All checkered beetles (family
Cleridae
) have a wide head and a long, narrow body with a short thorax and a long abdomen. They have long hairs along their bodies and legs, which pollen can stick onto.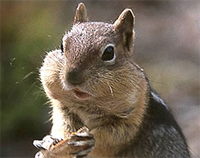 Chipmunk
Chipmunks are easily recognized by the light and dark stripes on the back and head. They can be confused with some of the striped ground squirrels, but chipmunks are smaller, and have facial markings and five dark stripes on their backs, including a distinct, central line that extends forward onto the head. Ground squirrels do not have markings on the head.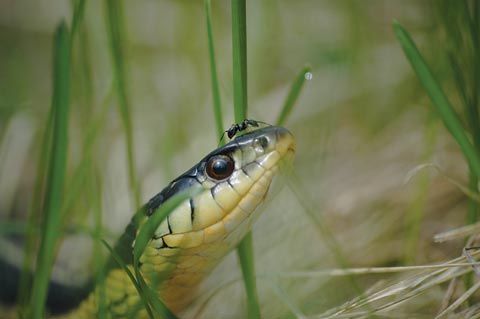 Common Garter Snake
Garter snakes are typically 60 centimetres long. While their colouring varies greatly, they are generally recognized by a dark body with three light-coloured stripes down their back and sides (usually shades of yellow, red or orange). Some have speckled markings along the lighter coloured stripes and some small populations are all dark with no stripes.

Common Redpoll
At only 11-14 cm, the common redpoll is a small bird. A member of the finch family, this streaked bird can be difficult to distinguish from pine siskins. Redpolls are named for their red forehead but this is not always obvious, so look instead for the black patch on their chin to recognize them. To identify the sex of common redpolls look for the slight tinge of rose on the breasts of the males.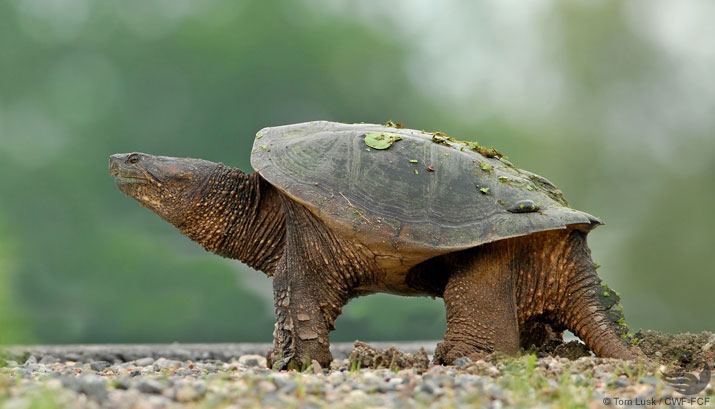 Common Snapping Turtle
Largest freshwater turtle in Canada. Distinguished by their large head and hooked upper jaw. Upper shell has three prominent ridges running length wise. The tail can be nearly as long as the shell and is adorned with triangular shaped projections that protrude from the top. Size: 20-50 cm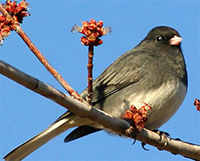 Dark-Eyed Junco
Dark-eyed juncos vary geographically in terms of their colouration. Depending on the region, the backs and sides of dark-eyed juncos can vary from dark grey to reddish-brown. In all regions, however, adults can typically be identified by their dark grey to black coloured head and breast (known as their hood), white outer tail feathers and white undersides. Females are typically smaller than males and are often lighter in colour. Juveniles differ markedly from adults with their streaked appearance and brownish plumage. Dark-eyed juncos can be identified by their sounds as well. Their most familiar call is a musical trill that's performed on the same pitch. Depending on predation, dark-eyed juncos typically live anywhere from three to 11 years in the wild. Their common predators are hawks, owls, cats, squirrels, chipmunks and weasels.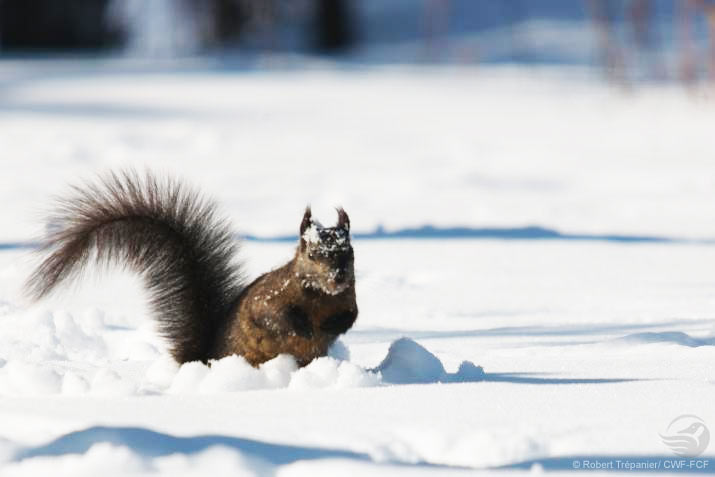 Eastern Grey Squirrel
Eastern grey squirrels commonly occur in two colour phases, grey and black, which leads people to think—mistakenly—that there are two different species. The most notable physical feature of the eastern grey squirrel is its large bushy tail. The tail has many important functions. It acts as a rudder when the animal jumps from high places, as a warm covering during the winter, as a signal to other eastern grey squirrels indicating an individual's mood.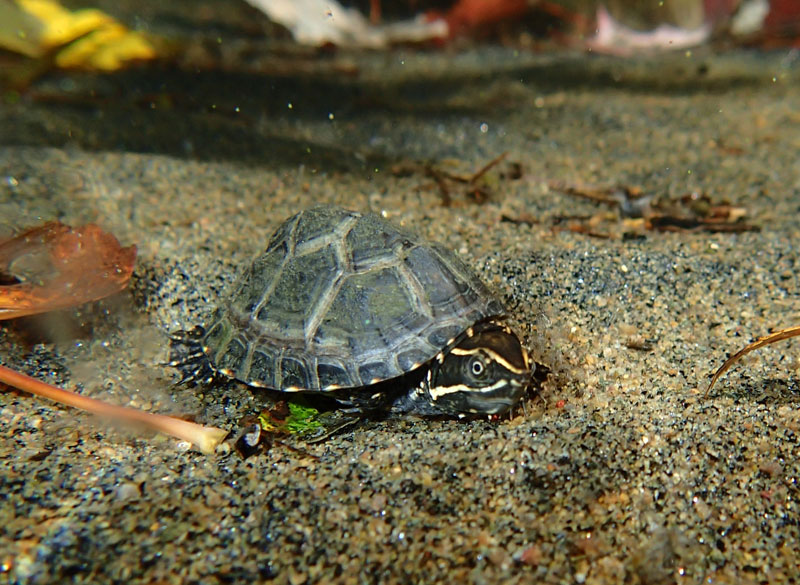 Eastern Musk Turtle
The Eastern Musk Turtle is easily recognized by its' narrow, high arched shell which is less than 13 cm long. Other turtles have wide and flat shells. This turtle has a dull black-brown body except for two distinctive yellow stripes often found on the side of the head. When disturbed the turtle lets off a musky, skunk-like scent.
For more species, visit Hinterland Who's Who, a joint program of the Canadian Wildlife Federation and Environment Canada.