Animals At-A-Glance
Browse through a few of our Canadian species in these "At A Glance" fact sheets. Each page has basic information on some of our Canadian wildlife, with links to detailed, reputable sources such as Hinterland Who's Who and the Government of Canada. Don't see a species you need? Comments or questions? Let us know!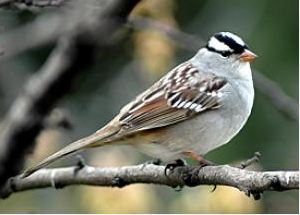 White-Crowned Sparrow
The most distinctive feature of this relatively large sparrow, as reflected in its name, is the striped crown. Its grey head is crowned with conspicuous black and white stripes. The white-crowned sparrow lacks the yellow spot near each eye and the white throat of the white-throated sparrow, a close relative. This bird is approximately 17 - 19 cm in size. Loud scuffling in the bushes often signals the presence of this spirited bird. Using both of its rather large feet, it vigorously scratches among the leaf litter in search of food.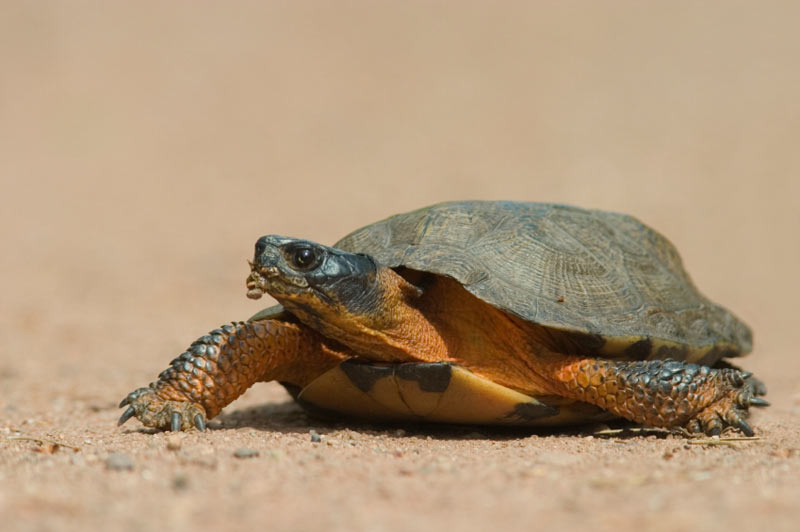 Wood Turtle
Slight ridge running down the center of the upper shell and a serrated rear margin. Raised irregular pyramidal shapes with visible concentric growth rings on upper shell. Distinct orange colouring on their neck and forelegs. Size: 14-23 cm
For more species, visit Hinterland Who's Who, a joint program of the Canadian Wildlife Federation and Environment Canada.