By Stephanie Bonner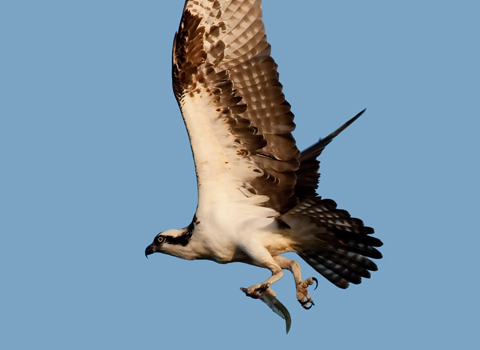 Itching to know some fun facts on biodiversity in celebration of the International Year of Biodiversity? Biodiversity essentially means the variety of life on Earth, basically the variety between species and the variety of ecosystems in a given region. It's everywhere and all around us. Biodiversity is an indicator that an area is ecologically stable and healthy, and that's exactly what CWF wants to see! This month's Take Five features facts on biodiversity that you can use to impress your family, friends and coworkers.

• There are roughly 1.8 million presently named species in the world; however, the total number of species worldwide is estimated to be between five and 20 million! That is a pretty unimaginable number of undiscovered species. We can't expect you to discover over five million unidentified species, but take a moment and find out what you can do for wildlife.
• Roughly 140,000 species live in Canada, half of which are still unidentified. Most mammals, birds, trees and larger species have been named and documented; it's mostly the insect species that have yet to be discovered.
• Exotic species are continually being introduced to Canada, and although most do not survive for the long haul, the species that last can sometimes take over and run a plant species into extinction. Did you know that of the 5,000 plant species currently in Canada, 800 of them are exotic, invasive and surviving in the wild?
• We usually see biodiversity depicted with large, attractive mammals like panda bears, for example. But other, less attractive species like slugs and earthworms are commonly overlooked, despite their importance in functioning ecosystems. There are actually more species of Canadian earthworms than mammals!