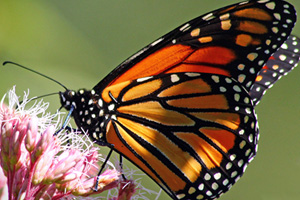 When writing about wildlife or covering wildlife issues the Canadian Wildlife Federation makes the job easier.




November 25, 2015
Inspiring a New Generation (ING): A North American Summit
To help build life-long relationships with nature among current and future generations, Canadian Wildlife Federation (CWF) sponsored an international conference with other leading organizations in this field that produced recommendations to strengthen programs in countries around the world.

November 24, 2015
Make a Child's Wildest Wishes Come True
This holiday season the Canadian Wildlife Federation (CWF) is inspiring people to help make the wild wishes of children come true – by giving them more butterflies to chase, more trees to climb, more playtime outdoors and more things to help create a brighter future for wildlife.



July 15, 2015
Launch of new CWF and ROM iNaturalist Canada App Gets Great Response
iNaturalist Canada, the new Canadian Wildlife Federation (CWF) and Royal Ontario Museum (ROM) app is already generating great results. During a two week lead up to Canada Day, Canadians were challenged to sign up and tally as many species as they could. People responded with over 1500 observations during that time period, including a Bald Eagle on Vancouver Island, a large Moose in the backcountry of Algonquin Park and a beautiful Luna Moth on the coast of New Brunswick.