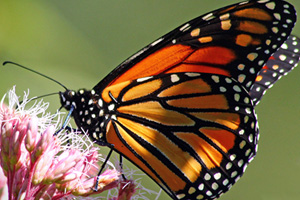 When writing about wildlife or covering wildlife issues the Canadian Wildlife Federation makes the job easier.







March 3, 2016
CWF and CSTN Announce Winner of the Great Canadian Turtle Race in Celebration of World Wildlife Day
To celebrate World Wildlife Day, March 3, the Canadian Wildlife Federation (CWF) and the Canadian Sea Turtle Network (CSTN) are announcing the winner of this year's edition of the Great Canadian Turtle Race: Agile Abigail. The race launched on November 3, 2015, with four endangered leatherback sea turtle contenders: Agile Abigail, Rev it Bev, Cruisin' Christie and Sharon la petite démone. The winner of the race, Agile Abigail, traveled the furthest distance by World Wildlife Day. She swam approximately 5,000 kilometres to waters off Florida.