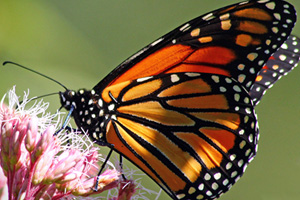 When writing about wildlife or covering wildlife issues the Canadian Wildlife Federation makes the job easier.


October 1, 2018
Protecting Marine Mammals
The Canadian Wildlife Federation (CWF) expects the federal government to rise to its responsibilities for the conservation of marine mammals as a new report is unveiled by the Commissioner of the Environment tomorrow.



May 31, 2018
Young Adults Help New Brunswick Flood Victims
After helping Fredericton homeowners during the floods, the newest recruits in the Canadian Conservation Corps are planning additional community service and conservation projects across Canada.




March 19, 2018
Conservationists Urge Federal Government to Protect American Eel
Increased federal action to protect and recover American Eel is urgently needed, say the Canadian Wildlife Federation (CWF) and nine other partners in conservation including the Algonquin to Adirondacks Collaborative, the Lanark County Stewardship Council, Nature Québec, Ontario Nature, the Ontario Rivers Alliance, and Trout Unlimited Canada.

March 14, 2018
Young Canadians Explore Issues at Heart
After wilderness camping, the first recruits in the Canadian Conservation Corps are getting ready for several months of field training before unveiling their new community service projects.