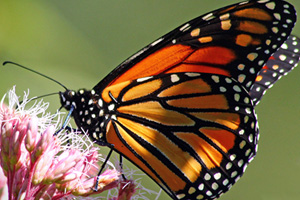 When writing about wildlife or covering wildlife issues the Canadian Wildlife Federation makes the job easier.

May 1, 2015
Helsinki alert of biodiversity and health
Urban living in built, asphalt-covered environments with little green space, together with the use of processed water and food, may not provide us with the broad microbial stimulation necessary for the development of a balanced immune function.

April 23, 2015
CWF LAUNCHES NEW LEARNING ADVENTURES FOR EDUCATORS
The Canadian Wildlife Federation (CWF) is offering several unique professional development experiences for educators this summer. Anyone who works with youth is invited to apply and expand their horizons with one of these innovative programs combining academics and adventure.

April 22, 2015
Budget Supports Two Key Wildlife Programs
"We are pleased to see an additional $10 million per year over 3 years to the Recreational Fish Conservation Partnership Program (RFCPP), a program CWF worked hard to help get set up and to improve since its inception," said CWF CEO Wade Luzny.


April 9, 2015
CWF Encourages Canadians to Join in the Walk for Wildlife
The Canadian Wildlife Federation (CWF) is hosting its sixth annual Walk for Wildlife. Kicking off on April 10 during National Wildlife Week, the Walk for Wildlife campaign runs until May 31 and gives people across the country an opportunity to show their support for conservation while making time to connect with nature themselves.




April 2, 2015
CWF AWARDS TOP SCHOOLS IN CANADA
The Canadian Wildlife Federation is pleased to announce the top three school habitat projects through its National Wildlife Week Awards Program.