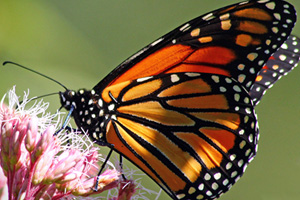 When writing about wildlife or covering wildlife issues the Canadian Wildlife Federation makes the job easier.


March 3, 2016
CWF and CSTN Announce Winner of the Great Canadian Turtle Race in Celebration of World Wildlife Day
To celebrate World Wildlife Day, March 3, the Canadian Wildlife Federation (CWF) and the Canadian Sea Turtle Network (CSTN) are announcing the winner of this year's edition of the Great Canadian Turtle Race: Agile Abigail. The race launched on November 3, 2015, with four endangered leatherback sea turtle contenders: Agile Abigail, Rev it Bev, Cruisin' Christie and Sharon la petite démone. The winner of the race, Agile Abigail, traveled the furthest distance by World Wildlife Day. She swam approximately 5,000 kilometres to waters off Florida.






November 25, 2015
Inspiring a New Generation (ING): A North American Summit
To help build life-long relationships with nature among current and future generations, Canadian Wildlife Federation (CWF) sponsored an international conference with other leading organizations in this field that produced recommendations to strengthen programs in countries around the world.

November 24, 2015
Make a Child's Wildest Wishes Come True
This holiday season the Canadian Wildlife Federation (CWF) is inspiring people to help make the wild wishes of children come true – by giving them more butterflies to chase, more trees to climb, more playtime outdoors and more things to help create a brighter future for wildlife.