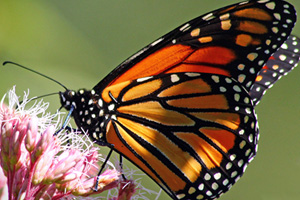 When writing about wildlife or covering wildlife issues the Canadian Wildlife Federation makes the job easier.


July 18, 2016
Join The Muskoka Turtle Blitz and Start Saving Turtles At Risk Today
The Canadian Wildlife Federation (CWF) and Saving Turtles at Risk Today (START) Muskoka are calling on Canadians to help protect and track endangered turtles. A community event is being planned to celebrate, showcase and support conservation efforts in the Muskokas.



June 23, 2016
Canadians Honoured For Conservation Achievements
The Canadian Wildlife Federation (CWF) is pleased to announced the recipients of several prestigious conservation awards. Green Party leader Elizabeth May is among those being honoured on Saturday, June 25 in Ottawa.

June 1, 2016
Public Urged to Plant for Pollinators
Growing concerns over the health of pollinators like wild bees and butterflies has the Canadian Wildlife Federation (CWF) urging the public to dig in and plant for wildlife.