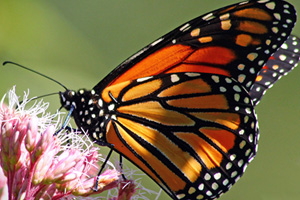 When writing about wildlife or covering wildlife issues the Canadian Wildlife Federation makes the job easier.

March 23, 2017
CWF is encouraged by federal budget support for oceans and freshwater
The Canadian Wildlife Federation (CWF) welcomes the federal government's investment in ocean protection, freshwater conservation and aquatic invasive species management in the budget announced today. However, CWF continues to urge governments to address and prioritize conservation issues for the health, economic, social and spiritual well-being of Canadians.



September 12, 2016
CWF CEO Elected Regional Councillor of IUCN
Canadian Wildlife Federation (CWF) CEO and Executive Vice-President Rick Bates has been elected International Union for the Conservation of Nature (IUCN) Regional Councillor for North America and the Caribbean at World Conservation Congress, an international environmental parliament held every four years that determines the global conservation agenda.



July 26, 2016
S'more Ideas for the Great Canadian Campout
The Canadian Wildlife Federation (CWF) is encouraging Canadians to commit to camp this summer with s'more great ideas for connecting to nature through the Great Canadian Campout initiative.