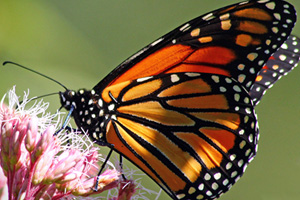 When writing about wildlife or covering wildlife issues the Canadian Wildlife Federation makes the job easier.


January 17, 2018
CWF Joins Canada Service Corps
Youth will soon be travelling by dog sled, helping species like turtles and eels and having a whale of a time with the Canadian Conservation Corps, a new service program funded by the Government of Canada as part of the Canada Service Corps.

January 9, 2018
Not a second to spare: environmental groups react to Ontario government's plan for recovering endangered eels
- Ottawa Riverkeeper, the Canadian Wildlife Federation (CWF), Ontario Rivers Alliance (ORA), and Ontario Nature joined forces today in calling for urgent and immediate action by the Ontario government to reverse the ongoing decline of the endangered American Eel, whose numbers have collapsed by a staggering 99% in Ontario since the 1980s. The call comes in the final days of the province's public consultation on its draft Government Response Statement — in essence, it's an action plan for recovering this endangered species. While applauding the publication of these long-delayed commitments, the groups and their supporters are urging Ontario to go further — and faster — than what it is proposing.

December 15, 2017
Bats rescued for Christmas
The Canadian Wildlife Federation (CWF) is thanking the community of Almonte, ON for helping to rescue 46 bats this holiday season and calling for donations to support the mammals until they can be released back into the wild in spring.


November 7, 2017
Community Notices
Nominations are now being accepted for the Canadian Conservation Achievement Awards, a national recognition program which is celebrating its 40th anniversary in 2018. There are nine award categories to highlight the contributions of volunteers, professionals and projects dedicated to environmental stewardship

November 1, 2017
CWF Calls for Nominations for Canadian Conservation Awards
The Canadian Wildlife Federation (CWF) is now accepting nominations for the Conservation Achievement Awards. This is your opportunity to recognize the environmental leadership of individuals and organizations across Canada through one of nine prestigious national award categories.

October 13, 2017
CWF Invites Canadians to Help the Bats
The Canadian Wildlife Federation (CWF) is encouraging Canadians to help the bats by employing best management practices to reduce the stress to endangered species.

October 6, 2017
CWF issues statement on North Atlantic Right Whale necropsy reports
The Canadian Wildlife Federation (CWF) has reviewed the necropsy reports for the tragic multiple deaths of North Atlantic Right Whales in the Gulf of St. Lawrence this summer and is continuing its call for increased long-term efforts to improve knowledge of the movements of these animals in the region.