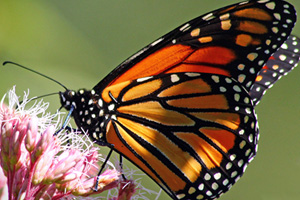 When writing about wildlife or covering wildlife issues the Canadian Wildlife Federation makes the job easier.


March 19, 2018
Conservationists Urge Federal Government to Protect American Eel
Increased federal action to protect and recover American Eel is urgently needed, say the Canadian Wildlife Federation (CWF) and nine other partners in conservation including the Algonquin to Adirondacks Collaborative, the Lanark County Stewardship Council, Nature Québec, Ontario Nature, the Ontario Rivers Alliance, and Trout Unlimited Canada.

March 14, 2018
Young Canadians Explore Issues at Heart
After wilderness camping, the first recruits in the Canadian Conservation Corps are getting ready for several months of field training before unveiling their new community service projects.





January 17, 2018
CWF Joins Canada Service Corps
Youth will soon be travelling by dog sled, helping species like turtles and eels and having a whale of a time with the Canadian Conservation Corps, a new service program funded by the Government of Canada as part of the Canada Service Corps.

January 9, 2018
Not a second to spare: environmental groups react to Ontario government's plan for recovering endangered eels
- Ottawa Riverkeeper, the Canadian Wildlife Federation (CWF), Ontario Rivers Alliance (ORA), and Ontario Nature joined forces today in calling for urgent and immediate action by the Ontario government to reverse the ongoing decline of the endangered American Eel, whose numbers have collapsed by a staggering 99% in Ontario since the 1980s. The call comes in the final days of the province's public consultation on its draft Government Response Statement — in essence, it's an action plan for recovering this endangered species. While applauding the publication of these long-delayed commitments, the groups and their supporters are urging Ontario to go further — and faster — than what it is proposing.

December 15, 2017
Bats rescued for Christmas
The Canadian Wildlife Federation (CWF) is thanking the community of Almonte, ON for helping to rescue 46 bats this holiday season and calling for donations to support the mammals until they can be released back into the wild in spring.