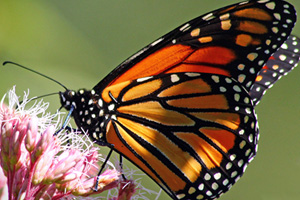 When writing about wildlife or covering wildlife issues the Canadian Wildlife Federation makes the job easier.






December 17, 2018
National youth conservation program expands after amazing first year
The Canadian Wildlife Federation (CWF) is pleased to announce the expansion of the Canadian Conservation Corps (CCC) with six new cohorts to be announced in 2019.
"We're thrilled with the achievements of the five groups we trained in 2018 and can't wait to bring six more groups of young adults on board in the new year," said Rick Bates, CEO of CWF.
As part of the Canada Service Corps, the nine-month CCC program begins with a wilderness journey which is followed by several months of conservation field experience. As part of the graduation requirement, the youth design their own initiatives to build a better Canada. No experience is necessary to apply to the program and a diversity of applicants are selected. More than 20 national partners have helped to make the program a success.
"Over the last nine months I have had the opportunity to visit nine out of 10 Canadian provinces," said Shannon Anderson, a participant from New Brunswick. "I have dogsledded and snowshoed throughout Algonquin Park. I have climbed my first real mountain. I have touched the Atlantic and the Pacific oceans. I have handed out plants to teachers in Calgary. I have participated in youth service and leadership talks in Toronto. I have chaperoned a youth trip to Northern British Colombia. I have been able to see 25 km across prairie and the largest skies in the world. I have helped create over 11 million walleye and 100,000 splake trout. I have tracked northern pike with a hydrophone. I have taken density of oxygen readings. I have helped film educational videos to raise awareness of aquatic invasive species. I have visited a sharp-tailed grouse lek. I have watched bison roam on some of the last remaining native prairie in the world. I have met people and created invaluable friendships from all over Canada. I have had a lot of fun.

November 21, 2018
Unique partnerships forming to restore imperiled Monarch butterfly in Ottawa and Lanark County thanks to a $58,000 OTF Grant
The Canadian Wildlife Federation (CWF) is launching a new Monarch butterfly recovery project in Eastern Ontario thanks to a grant from the Ontario Trillium Foundation (OTF) and the partnership of the National Capital Commission, Hydro One, and Lanark County.
"I'm proud to announce the Ontario Trillium Foundation is supporting The Canadian Wildlife Federation with this $58,000 seed grant," said Merrilee Fullerton, MPP Kanata-Carleton. "It's an important investment in an outstanding organization that does so much for our entire community."


October 1, 2018
Protecting Marine Mammals
The Canadian Wildlife Federation (CWF) expects the federal government to rise to its responsibilities for the conservation of marine mammals as a new report is unveiled by the Commissioner of the Environment tomorrow.