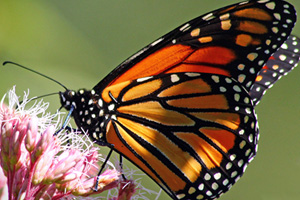 When writing about wildlife or covering wildlife issues the Canadian Wildlife Federation makes the job easier.

July 15, 2015
Launch of new CWF and ROM iNaturalist Canada App Gets Great Response
iNaturalist Canada, the new Canadian Wildlife Federation (CWF) and Royal Ontario Museum (ROM) app is already generating great results. During a two week lead up to Canada Day, Canadians were challenged to sign up and tally as many species as they could. People responded with over 1500 observations during that time period, including a Bald Eagle on Vancouver Island, a large Moose in the backcountry of Algonquin Park and a beautiful Luna Moth on the coast of New Brunswick.







May 15, 2015
Canadian Wildlife Federation Wants Everyone to Enjoy a Wild Summer
The Victoria Day weekend marks the beginning of summer for many Canadians and the Canadian Wildlife Federation is offering people opportunities that suit a variety of personal interests and activities to connect with our incredible wildlife and nature.


May 4, 2015
New Study Confirms Lack of Connection to Nature Is Making Us Sick
(Ottawa) May 4, 2015 - The newly released Helsinki Alert of Biodiversity and Health report confirms that a lack of exposure to nature contributes to human illness. Primary author Leena von Hertzen along with international leading experts including famed Canadian immunologist and member of the Order of Canada, Dr. John Bienenstock concluded that "the loss of habitat due to urbanization has caused a massive loss of biodiversity and this loss of biodiversity impacts our health.