April 11, 2016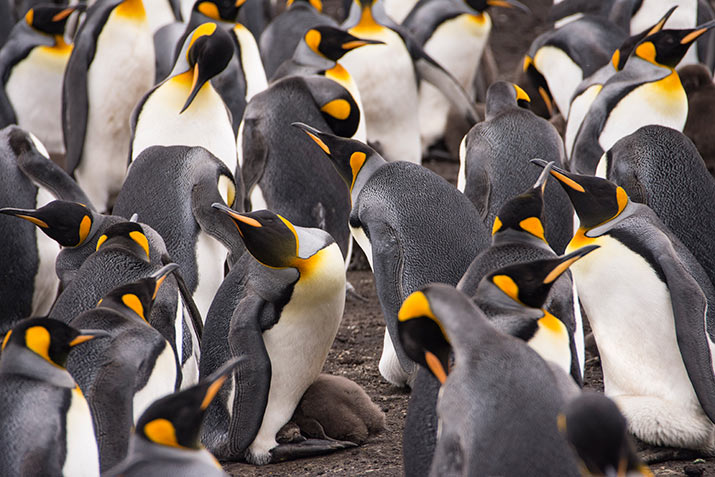 RUSH'S GEDDY LEE donates wildlife photography to help support Canadian Wildlife Federation's National Wildlife Week program
OTTAWA, ON--(April 11, 2016) – The Canadian Wildlife Federation (CWF) is celebrating National Wildlife Week April 10 – 16 by 'Giving Wings to Wildlife Conservation' and encouraging action for the protection of winged species like birds, bats, butterflies and bees. In support of the program, RUSH's Geddy Lee has donated exclusive photography to help Canada's largest conservation charity raise funds and awareness of issues facing birds in Canada.
The CWF "Wild Art Exhibit" will feature Lee's photograph of a rookery of King Penguins taken during a recent photography expedition to the Falklands. One hundred prints are being made available for sale through CWF's website, each individually numbered and signed by Geddy. All proceeds raised through the sale of these exclusive autographed prints are being donated to the charity, recently named by Financial Post as one of the Top 25 charitable organizations in Canada.
"Many winged species are at risk due to threats including habitat loss, impacts from pesticides and climate change," said Rick Bates, Executive Director of CWF. "National Wildlife Week is a great opportunity for Canadians to learn more about the issues and step up to reduce the threats. We are extremely happy to have the support of an Geddy Lee through his unique photography."
As an artist, Geddy Lee's greatest works have been created with Canadian rock legends and Rock'n'Roll Hall of Fame members, RUSH. His is an acclaimed Order of Canada member and winner of the prestigious Governor General's Performing Arts Award. For more information and to get involved visit NationalWildlifeWeek.org.
About the Canadian Wildlife Federation:
The Canadian Wildlife Federation is dedicated to fostering awareness and appreciation of our natural world. By spreading knowledge of human impacts on the environment, sponsoring research, promoting the sustainable use of natural resources, recommending legislative changes and co-operating with like-minded partners, CWF encourages a future in which Canadians can live in harmony with nature. Visit CanadianWildlifeFederation.ca for more information.
About National Wildlife Week:
National Wildlife Week was established in 1947 to commemorate the achievements and contributions of Jack Miner, a conservationist often called the "father of North American conservationism." "Wild Goose Jack," as he was often referred, was one of the first conservationists to determine the migratory paths of North American birds. Visit NationalWildlifeWeek.org for more information.
Contacts:
David DeRocco
Senior Manager, Marketing and Events
1-877-599-5777 Ext 279
davidd@cwf-fcf.org