July 20, 2016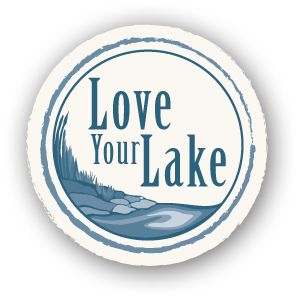 July 20, 2016, Ottawa - Get ready to show how much you Love Your Lake Saskatchewan and Alberta.
Watersheds Canada and the Canadian Wildlife Federation (CWF) are thrilled to announce that they are expanding their Love Your Lake program to Saskatchewan and Alberta this summer.
"Local organizations and individuals should feel empowered to care for the lakes they love," says Rick Bates, CEO of CWF. "Each of us has the ability to change our lakes and shorelines for the better."
The Love Your Lake program began in Ontario and is flowing into Saskatchewan and Alberta in partnership with six organizations:
South Saskatchewan River Watershed Stewards
North Saskatchewan River Basin Council
Carrot River Valley Watershed Association
Lower Qu'Appelle Watershed Stewards
Wascana Upper Qu'Appelle Watersheds Association Taking Responsibility
Nature Alberta
Through the Love Your Lake program, surveyors work with local organizations to evaluate shorelines on a property-by-property basis. Property owners then receive access to a personalized property report about the state of their unique shoreline. Each personalized report includes voluntary actions the property owner can take to improve their shoreline health. Lake associations will also receive a general lake level report with voluntary community level stewardship opportunities.
These reports are the key to improving watershed health, and maintaining lakes and rivers for the benefit of humans and wildlife. With its Ontario regional partnerships, the program assessed more than 15,000 properties on 51 lakes over the past three years.
"By engaging shoreline property owners with the Love Your Lake program, we are making significant improvements in freshwater protection and restoration," says Watersheds Canada Executive Director, Barbara King.
Watersheds Canada and the Canadian Wildlife Federation provide training, materials, and regional funding to bring the Love Your Lake program to life. They deliver everything from instructions and standardized survey protocols to strategies for volunteer and community engagement.
Shoreline properties hold huge potential for transforming the health of our lakes and rivers. Visit loveyourlake.ca for more exciting news to come and ways to get involved.
-30-
About Watersheds Canada
Watersheds Canada is a national non-profit charitable organization that works with landowners, communities and organizations to enhance and protect lakes and rivers through developing effective, transferable, long-term solutions. Watershed Canada envisions people caring for their waters, resulting in clean, healthy lakes and rivers to support humans and wildlife for years to come. Learn more at watersheds.ca.

About the Canadian Wildlife Federation
The Canadian Wildlife Federation is a national not-for-profit charitable organization dedicated to ensuring an appreciation of our natural world and a lasting legacy of healthy wildlife and habitat. By spreading knowledge of human impacts on the environment, developing and delivering education programs, sponsoring research, promoting the sustainable use of natural resources, recommending policy changes and co-operating with like-minded partners, CWF encourages a future in which Canadians can live in harmony with nature. For more information, visit CanadianWildlifeFederation.ca.


For more information, please contact:
Terri-Lee Reid
Conservation Researcher
Canadian Wildlife Federation
Terrileer@cwf-fcf.org
(613) 599-9594

Heather Murphy
Love Your Lake Coordinator
Watersheds Canada
murphy@watersheds.ca
(613) 264-1244