May 4, 2015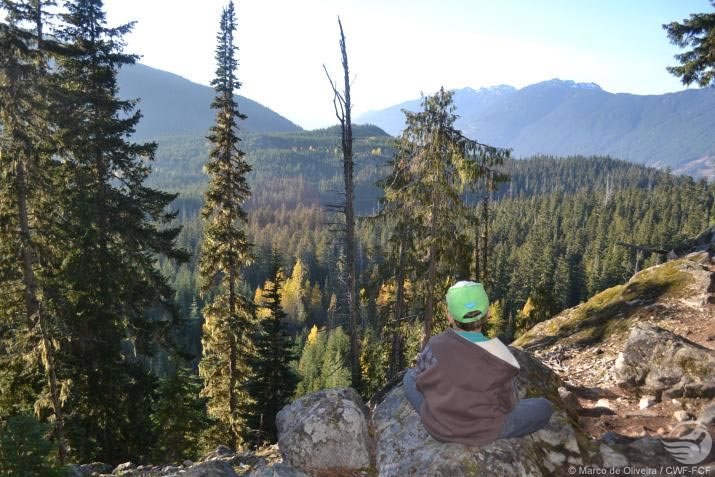 (Ottawa) May 4, 2015 - The newly released Helsinki Alert of Biodiversity and Health report confirms that a lack of exposure to nature contributes to human illness. Primary author Leena von Hertzen along with international leading experts including famed Canadian immunologist and member of the Order of Canada, Dr. John Bienenstock concluded that "the loss of habitat due to urbanization has caused a massive loss of biodiversity and this loss of biodiversity impacts our health. Our disconnection from nearby nature is a prime reason why allergies, autoimmune diseases, inflammatory bowel disease and even some forms of cancer have become epidemics. The same is true for mental disorders, such as anxiety and depression."
According to the report, exposure to natural environments enhances physical and mental health as well as cognitive functions. "Contact with biodiverse natural environments in our cities is key to the maintenance of the broad community of microbiota required to promote a healthy immune system and thus prevent chronic inflammatory diseases," says Canadian contributor Dr. Bienenstock.
The Canadian Wildlife Federation is working to combat the growing trend of lack of connection with nature. "This report proves what CWF has been saying for over 50 years," says Wade Luzny, CWF CEO and Executive Vice-President. "Whether you live in a major urban metropolis or a rural setting, our country is graced with having wildlife and nature all around us. Connecting with nature not only is builds a conservation ethic amongst Canadians, the bottom line is it makes us all happier, healthier people."
CWF programs such as the new Wild Family Nature Clubs and Wild Outside provide opportunities for families and youth to actively engage in outdoor play, exploration and discovery.
Beginning this week, CWF is proud to be the national presenting partner for an education campaign to get children out and about in their neighbourhood. International researcher Tim Gill, author of No Fear: Growing Up in a Risk Averse Society, will be speaking in eight Canadian cities at 12 events to encourage discussion of the benefits of outdoor play.
"There is growing evidence that nature is good for our health and well-being. Now a leading international group of immunologists have warned that a lack of contact with nature may be bad for us," says Gill. "This warning adds weight to the call for decision-makers to pay more attention to the role of nature in our everyday lives – and especially in the lives of children."
-30-
About the Canadian Wildlife Federation
The Canadian Wildlife Federation is a national, not-for-profit charitable organization dedicated to fostering awareness and appreciation of our natural world. By spreading knowledge of human impacts on the environment, sponsoring research, developing and delivering education programs, promoting the sustainable use of natural resources, recommending changes to policy and co-operating with like-minded partners, CWF encourages a future in which Canadians can live in harmony with nature. For more information visit CanadianWildlifeFederation.ca.
Contact:
Pam Logan
Director of Communications
(613)222-1405
paml@cwf-fcf.org

James Bartram
Director of Education
(750)852-0089
jamesb@cwf-fcf.org