November 25, 2015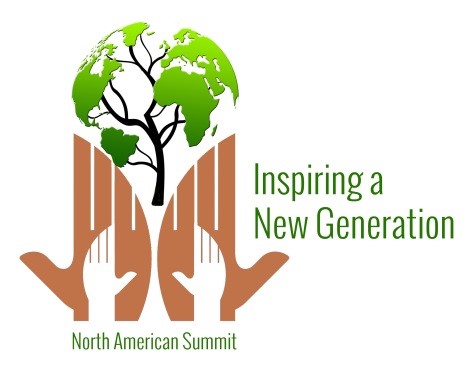 Ottawa (Nov 26, 2015) – To help build life-long relationships with nature among current and future generations, Canadian Wildlife Federation (CWF) sponsored an international conference with other leading organizations in this field that produced recommendations to strengthen programs in countries around the world.
This Inspiring a New Generation (ING): A North American Summit was held November 6-8, 2015 at the National Conservation Training Centre, Shepherdstown, West Virginia with over 200 key stakeholders, many under the age of 35.
Participants represented primarily the United States, Canada, and Mexico with several from other countries including China, Australia, Brazil, and Peru. The World Parks Congress, held in 2014 in Sydney, Australia, set the stage for the Summit by focusing a major strand on Inspiring a New Generation. The 2015 ING Summit built on the issues identified by the Congress and determined specific strategies to address them in North America.
The unique conference agenda was structured with brief provocations followed by facilitated whole group discussion regarding what's working well now; identifying gaps, successes and aspirations; brainstorming initiatives that would help the ING movement gain momentum; overcoming significant barriers to success; and identifying and paving the way for new initiatives. The resulting North American Framework for Action includes 15 initiatives that participants prioritized and committed to carry out in the next five years.
The Brandwein Institute hosted the conference in partnership with the National Environmental Education Foundation. In addition to the Canadian Wildlife Federation, other sponsoring organizations included the U.S.D.A. Forest Service, the American Nature Study Society, and the U.S. Fish & Wildlife Service, and supporting organizations included Canadian Parks Council, Children & Nature Network, Parks Canada, IUCN Commission on Education and Communication, IUCN World Commission on Protected Areas, U.S. National Park Service and The Corps Network.
The 15 initiatives will be posted on http://ingsummit.org. The results and progress of the North American Framework for Action will be reported at the IUCN World Conservation Congress in Hawaii in September 2016 and will serve as a model for other countries.
-30-

About the Canadian Wildlife Federation
The Canadian Wildlife Federation is a national, not-for-profit charitable organization dedicated to fostering awareness and appreciation of our natural world. By spreading knowledge of human impacts on the environment, sponsoring research, developing and delivering education programs, promoting the sustainable use of natural resources, recommending changes to policy and co-operating with like-minded partners, CWF encourages a future in which Canadians can live in harmony with nature. For more information visit CanadianWildlifeFederation.ca.

Contact:

Pamela Logan
Director of Communications
(613)599-9594 ext. 250
pamelal@cwf-fcf.org