April 23, 2015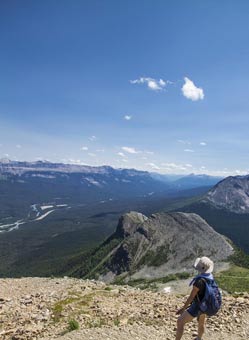 April 23, 2015 - The Canadian Wildlife Federation (CWF) is offering several unique professional development experiences for educators this summer. Anyone who works with youth is invited to apply and expand their horizons with one of these innovative programs combining academics and adventure.
Magical Mountain Moments: The 2015 Summer Institute for educators will be offered in partnership with the College of the Rockies in Cranbrook. Highlights of the July 31-Aug. 9 course include nature hikes, orchard tours, wildlife viewing, First Nations wisdom, artisan talks around sustainability, cycling, culinary arts and much more. This is the seventh year CWF has hosted a Summer Institute but the first time it's been offered in the interior of British Columbia.
Wild Pedagogies: CWF's new series of learning journeys for educators and their families is offering several amazing adventures led by esteemed professors in nature-based learning. This year's selection features a variety of activities designed to challenge and inspire active, outdoor lifestyles as the most effective educational strategy.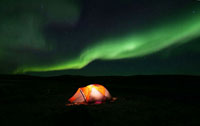 Family Camping :: Cape Breton Highlands, NS :: Aug. 24-28
Join 3M National teaching Fellow Dr. Pat Maher, an Associate Professor at Cape Breton University, for this family-based hiking adventure.
Course fees cover field trips, instruction and most meals. Participants are required to pay their own transportation to and from the venues. Enrollment is limited to ensure personalized learning.
Visit CanadianWildlifeFederation.ca for more information.
About the Canadian Wildlife Federation
The Canadian Wildlife Federation is a national not-for-profit charitable organization dedicated to ensuring an appreciation of our natural world and a lasting legacy of healthy wildlife and habitat. By spreading knowledge of human impacts on the environment, developing and delivering educational programs, sponsoring research, promoting the sustainable use of natural resources, recommending policy changes and co-operating with like-minded partners, CWF encourages a future in which Canadians can live in harmony with nature. For more information, visit CanadianWildlifeFederation.ca.
Contact:
Heather Robison
Media and Community Relations Officer
Canadian Wildlife Federation
(613)599-9594 ext. 212
heatherr@cwf-fcf.org
Randy McLeod
Education Manager
Canadian Wildlife Federation
(306) 526-7275
randym@cwf-fcf.org