July 1, 2017
By Staff
CWF's annual conservation awards salute some extraordinary Canadians and their lasting contributions to our living heritage
Conservation in Action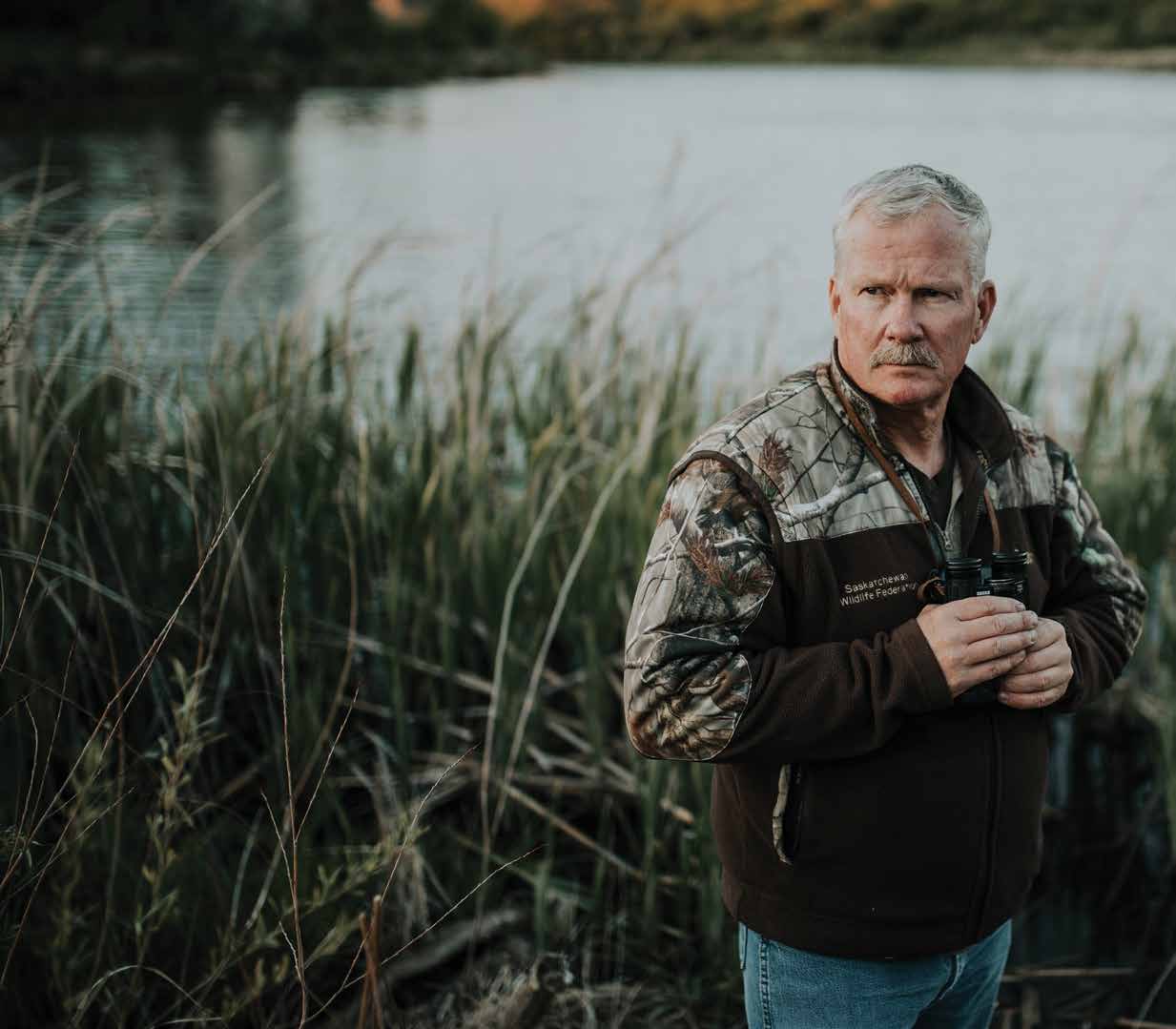 Roland Michener Conservation Award
The Roland Michener Conservation Award was established in 1978 by the Canadian Wildlife Federation as a tribute to a beloved former governor general of Canada, an outstanding outdoorsperson and past honorary president of the federation. It is awarded annually to individuals who have demonstrated a commitment to conservation through effective and responsible activities that promote, enhance and further the conservation of Canada's natural resources. Previous winners include Donald McAlpine, curator of zoology at the New Brunswick Museum.
Jim Kroshus, Moose Jaw, Saskatchewan (Co-honouree)
Over the years, Jim Kroshus has been directly responsible for securing and permanently protecting more than 100,000 acres of critical wildlife habitat in his capacity as the Saskatchewan Wildlife Federation habitat coordinator. It all began in the early 1980s, when he negotiated the first of many complex heritage marsh agreements, protecting several significant wetlands. He has been an outspoken and persuasive advocate, described as "one of those unique communicators who is at home in the bush, in the boardroom or in the legislature buildings."
For more than 20 years, he operated the Saskatchewan Wildlife Federation annual youth conservation camps, where he mentored and instructed countless eager outdoor enthusiasts. In 1997, Kroshus was an originating member of Saskatchewan's Turn in Poachers Program (TIPS) and has been a member of its board of directors since. He has volunteered with the Moose Jaw Wildlife Federation for many years and is an avid hunter and angler and a falconer.
WHAT HIS NOMINATORS SAID
"Jim's commitment and dedication to the wildlife resource in Saskatchewan along with his tireless efforts working with conservation agencies, volunteers, young people and the general public are truly outstanding. Anyone in the province of Saskatchewan who is an outdoor enthusiast benefits from his tremendous accomplishments. The thousands of acres of habitat he has secured and protected along with his extended influence on people across Saskatchewan will remain his legacy."
LEARN MORE
In Facebook, search "Jim Kroshus."
Related Stories