May 1, 2016
By Alanna Mitchell Illustration by Sophie Casson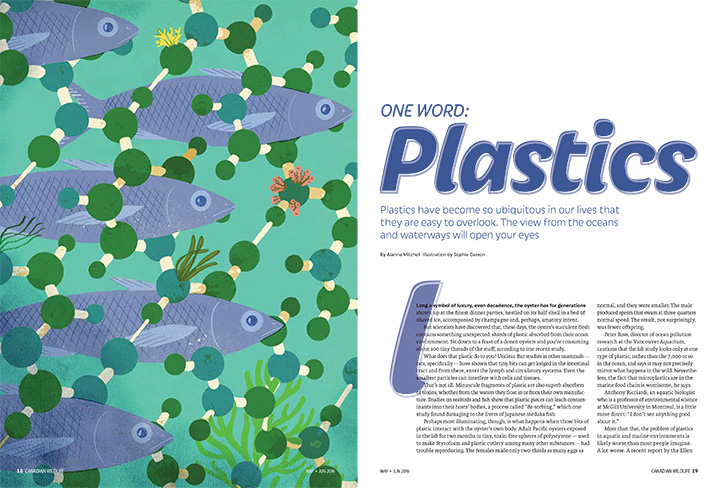 Plastics have become so ubiquitous in our lives that they are easy to overlook. The view from the oceans and waterways will open your eyes.
Long a symbol of luxury, even decadence, the oyster has for generations shown up at the finest dinner parties, nestled on its half-shell in a bed of shaved ice, accompanied by champagne and, perhaps, amatory intent.
But scientists have discovered that, these days, the oyster's succulent flesh contains something unexpected: shreds of plastic absorbed from their ocean environment. Sit down to a feast of a dozen oysters and you're consuming about 100 tiny threads of the stuff, according to one recent study.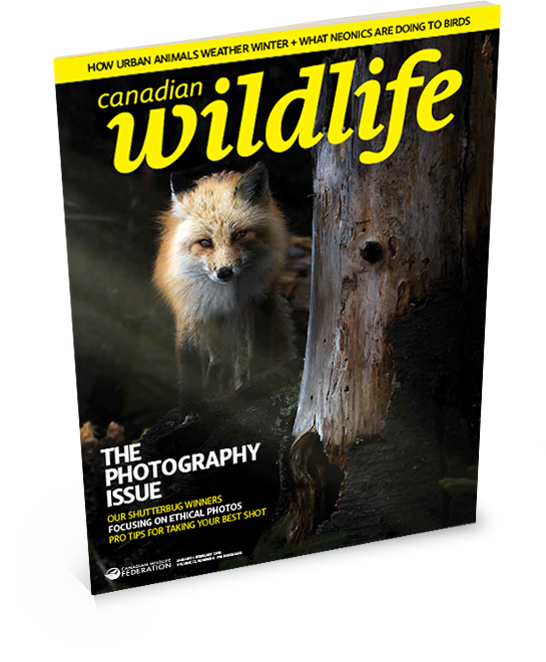 This content relates to Canadian Wildlife magazine. Now on newsstands! Get more information or subscribe! Or get your digital edition! Preview digital copy »