May 1, 2014
By Cooper Langford Photography by Paul Colangelo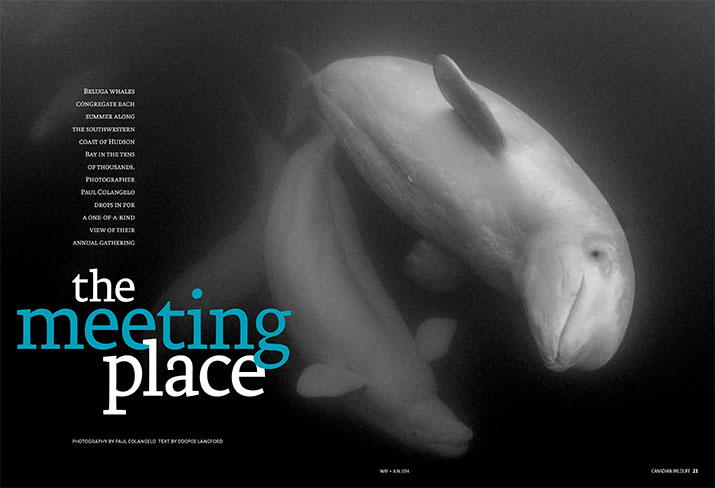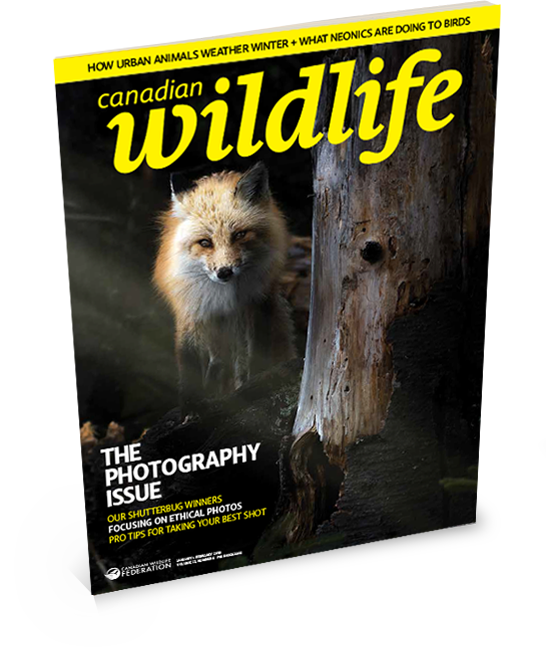 This content relates to Canadian Wildlife magazine. Now on newsstands! Get more information or subscribe! Or get your digital edition! Preview digital copy »
Beluga whales congregate each summer along the southwestern coast of Hudson Bay in the tens of thousands. Photographer Paul Colangelo drops in for a one-of-a-kind view of their annual gathering.
Photography by Paul Colangelo Text by Cooper Langford
Every summer, beluga whales congregate along the southwestern coast of Hudson Bay, making their way into the estuaries of the Seal, Nelson and Churchill rivers for calving season. It is one of the great gatherings of the natural world — the largest on earth, at some 60,000 individuals, when it comes to these iconic white whales.
Little is known about the summer range and the migration routes these belugas use in Hudson Bay. But they are critical to their life cycle, and scientists are hoping to learn more through a tagging and tracking program that has been underway since 2012.
Whatever they ultimately determine, their work comes at an important time, as interest grows in expanding the economic potential of Hudson Bay. Part of that pressure comes from a proposal to use the Port of Churchill for shipments of crude oil from western Canada to refineries in Europe. Omnitrax — the company that owns and operates the port and the 1,000-kilometre railway that serves it — hopes shipments will one day reach more than three million barrels a year.
Such a move will help Omnitrax diversify its business, which is currently anchored on Prairie grain shipments. But while the company proposes strict handling measures to reduce environmental risks, conservationists and wildlife advocates are raising red flags. Their argument: the Arctic environ - ment is fragile, and the introduction of new risks poses a significant threat. The good news, at least in terms of belugas that congregate along Hudson Bay's southwestern coast, is that their population is healthy, although it has been designated "special concern" by the Committee on the Status of Endangered Wildlife in Canada.
(Other populations in Canada are listed as threatened or endangered.)
Better yet, the government of Manitoba is looking to improve protection for Hudson Bay belugas. Among the measures under consideration are limiting shipping traffic in the estuaries used by the whales — bodies of water that are under provincial jurisdic - tion — and lobbying the federal government for greater protection in the waters under federal jurisdiction.
The provincial government is also setting up a working group to draft a management plan to protect the whales, a group that will include representation from conservation groups and industry, and will seek public input.
How these efforts shape up remains to be seen, but every step counts when it comes to conservation. And that's something the belugas of Hudson Bay will appreciate, in their own way, just as much as we do.
Watch
Hinterland Who's Who :: Ocean Commotion Webisode
Related Links