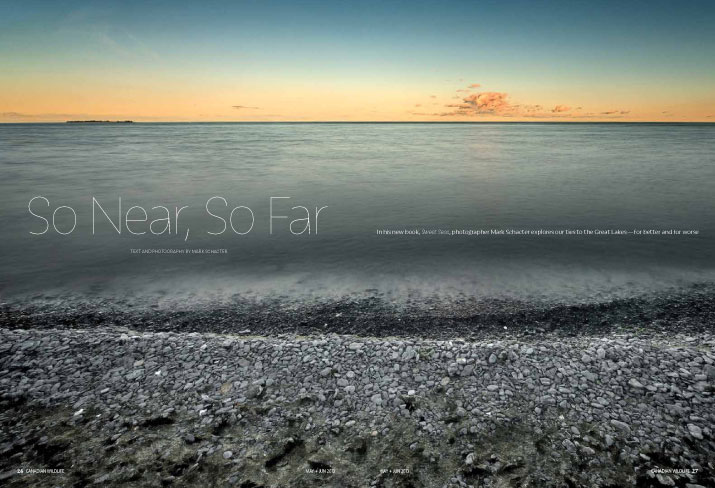 So Near, So Far
In his new book, Sweet Seas, photographer Mark Schacter explores our ties to the Great Lakes — for better and for worse



While No One Was Looking

A pair of beavers has moved into Stanley Park's Beaver Lake. It's creating headaches for conservation managers. But the real battle is for the future of the lake itself. The beavers are a bellwether.

What's Up With DFO?


Fisheries and Oceans is in the crosshairs of government cuts. How worried should we be?
MAY/JUNE 2013 ISSUE
Letters to the Editor

Post your comments about the latest Canadian Wildlife magazine and your letter could be published in an upcoming issue of the magazine! Post »

Newsmaker: We're making films here


A Toronto-based company comes up with a solution to the danger of bird strikes. Read more »

Hinterland: Wolverine


Your Garden: From a land down under
Got worm castings on you lawn? Don't take it out on the worms Read more »



Local Hero: Birds and Beans

At the Birds and Beans coffee shop, you'll get a morning eye-opener —
and wake-up call for songbird conservation Read more or nominate your local conservation hero »

Bulletin: going with the flow

News, events and updates on conservation projects from the Canadian Wildlife Federation. Read more (PDF) »

Habitat: Mount Assiniboine, British Columbia

Map it!
See the locations in the stories from the May/June 2013 issue of Canadian Wildlife.

View Canadian Wildlife :: May/June 2013 in a larger map