January 1, 2018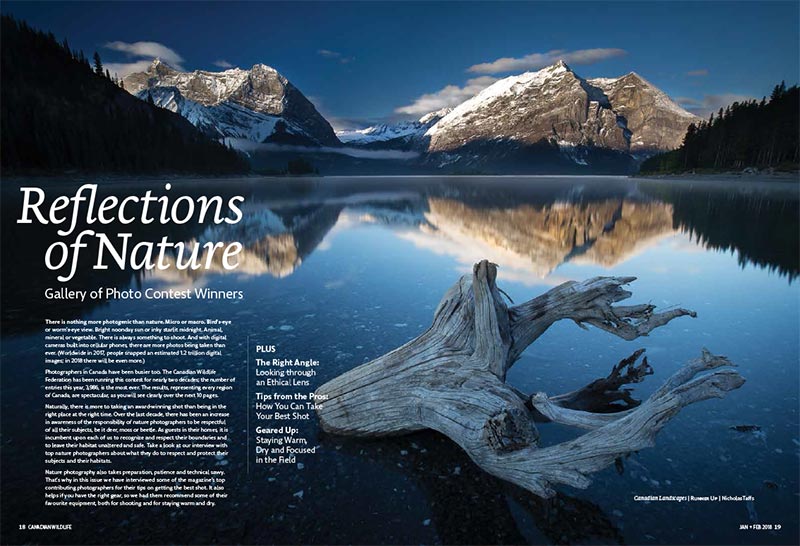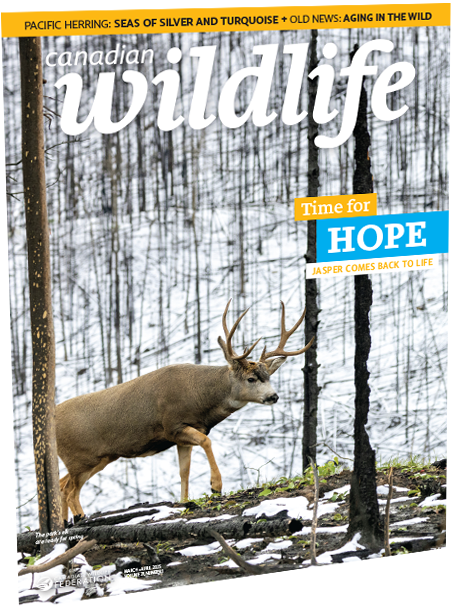 Reprinted from Canadian Wildlife magazine. Get more information or subscribe now! Now on newsstands! Or, get your digital edition today!
There is nothing more photogenic than nature. Micro or macro. Bird's-eye or worm's-eye view. Bright noonday sun or inky starlit midnight. Animal, mineral or vegetable. There is always something to shoot. And with digital cameras built into cellular phones, there are more photos being taken than ever. (Worldwide in 2017, people snapped an estimated 1.2 trillion digital images; in 2018 there will be even more.)
Photographers in Canada have been busier too. The Canadian Wildlife Federation has been running this contest for nearly two decades; the number of entries this year, 3,986, is the most ever. The results, representing every region of Canada, are spectacular, as you will see clearly over the next 10 pages. Naturally, there is more to taking an award-winning shot than being in the right place at the right time. Over the last decade, there has been an increase in awareness of the responsibility of nature photographers to be respectful of all their subjects, be it deer, moss or beetle. As guests in their homes, it is incumbent upon each of us to recognize and respect their boundaries and to leave their habitat unaltered and safe. Take a look at our interview with top nature photographers about what they do to respect and protect their subjects and their habitats.
Nature photography also takes preparation, patience and technical savvy. That's why in this issue we have interviewed some of the magazine's top contributing photographers for their tips on getting the best shot. It also helps if you have the right gear, so we had them recommend some of their favourite equipment, both for shooting and for staying warm and dry.
See the Winners
Announcing the 2017 Reflections of Nature WINNING IMAGES!

Click through our gallery of winners to find out who took home the top prize – and make sure to pick up the January/February 2018 issue of Canadian Wildlifemagazine to see the full 10 page photo spread.
Grand Prize Winner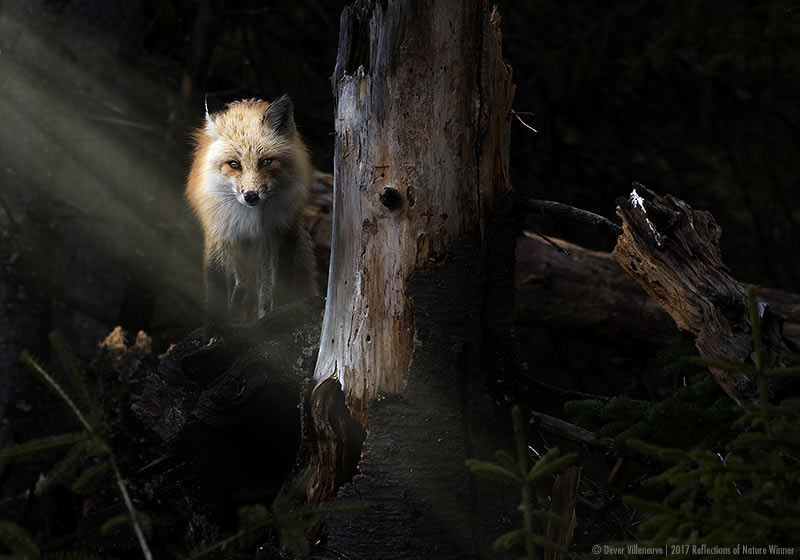 Dever Villeneauve
Ottawa, ON
Canadian Landscapes: Winner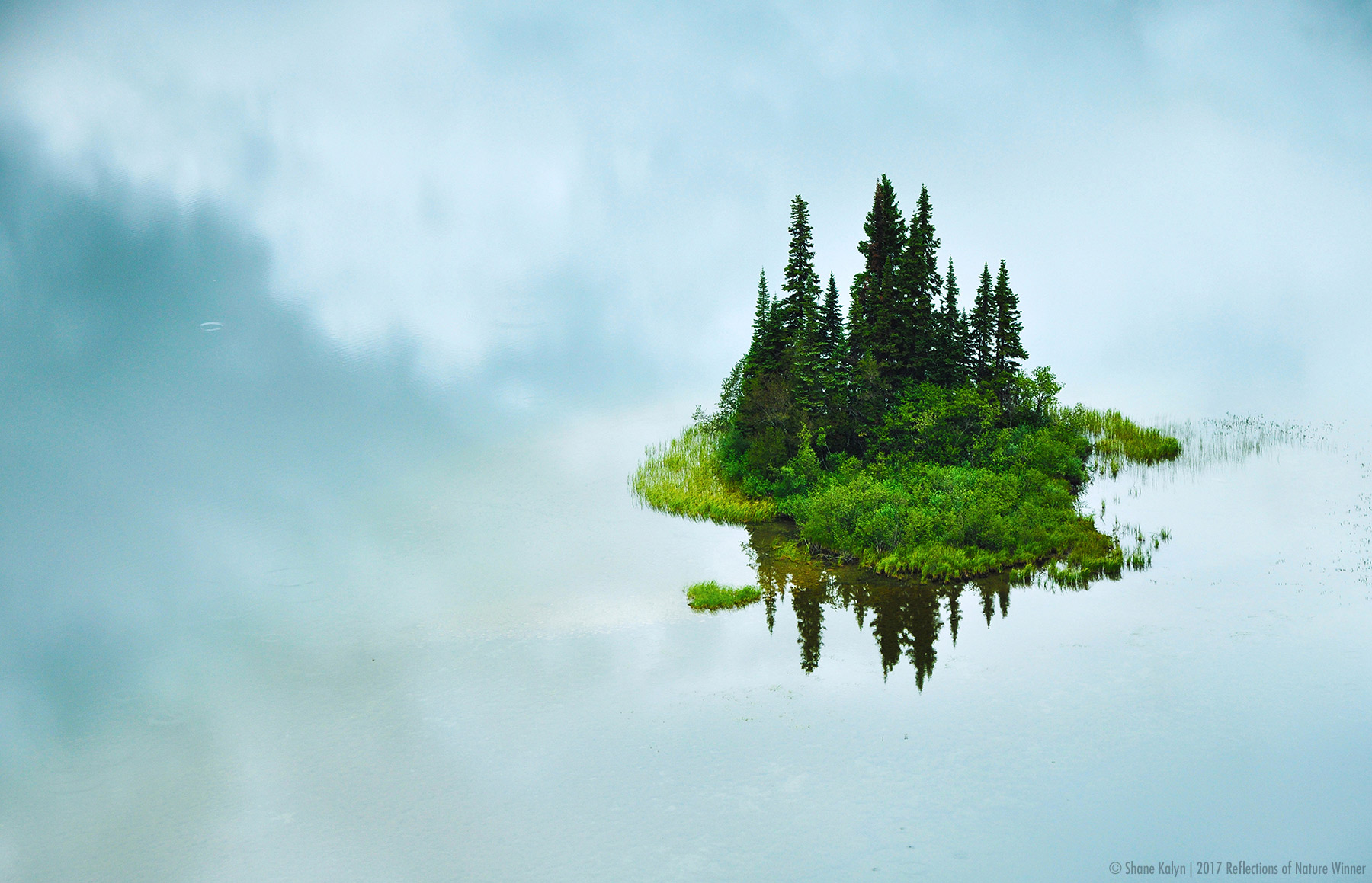 Photographer: Shane Kalyn
Location: Vancouver, BC
Photographer: Shane Kalyn
Canadian Landscapes: Runner Up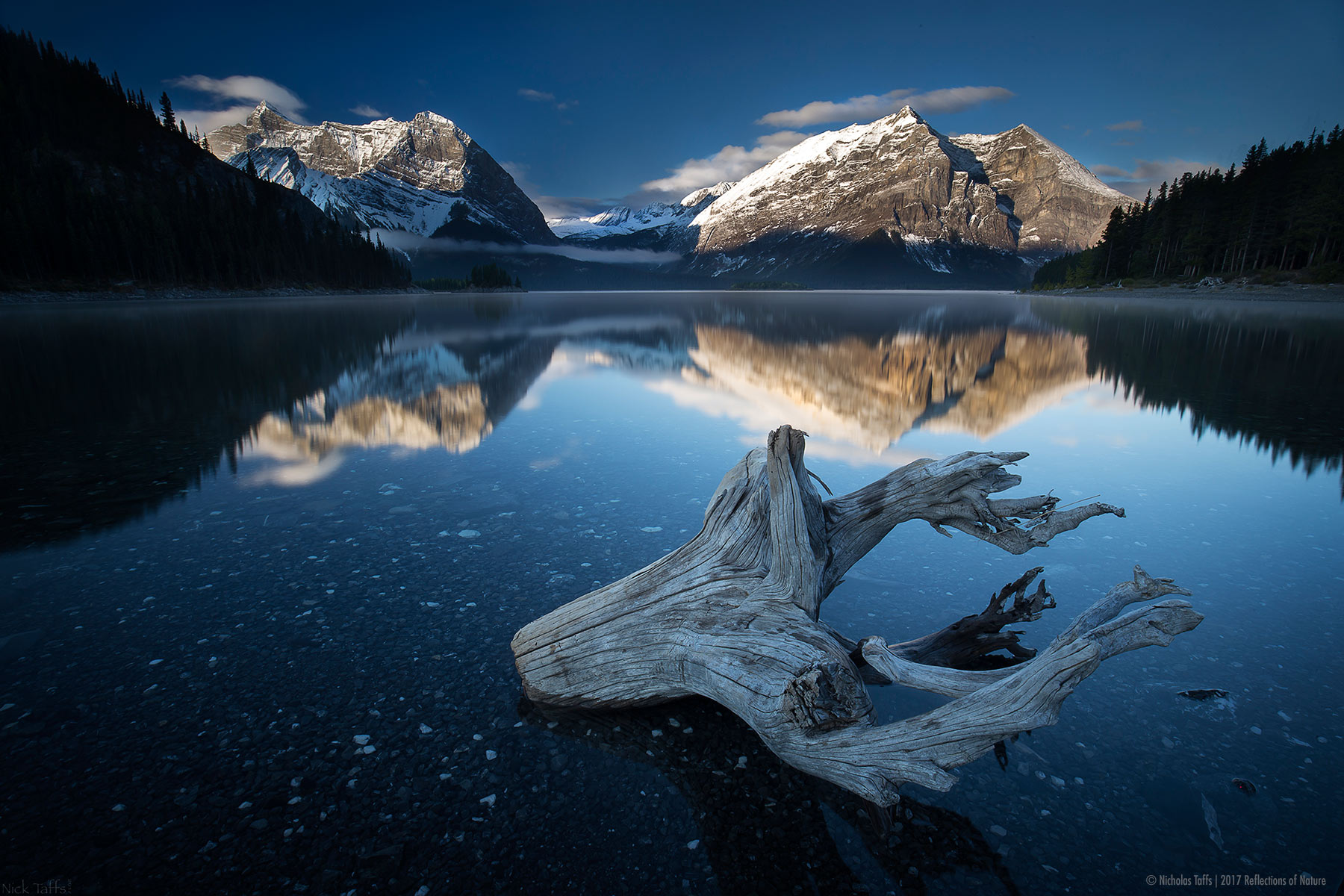 Photographer: Nicholas Taffs
Location: Airdrie, AB
Photographer: Nicholas Taffs
Connect with Nature: Winner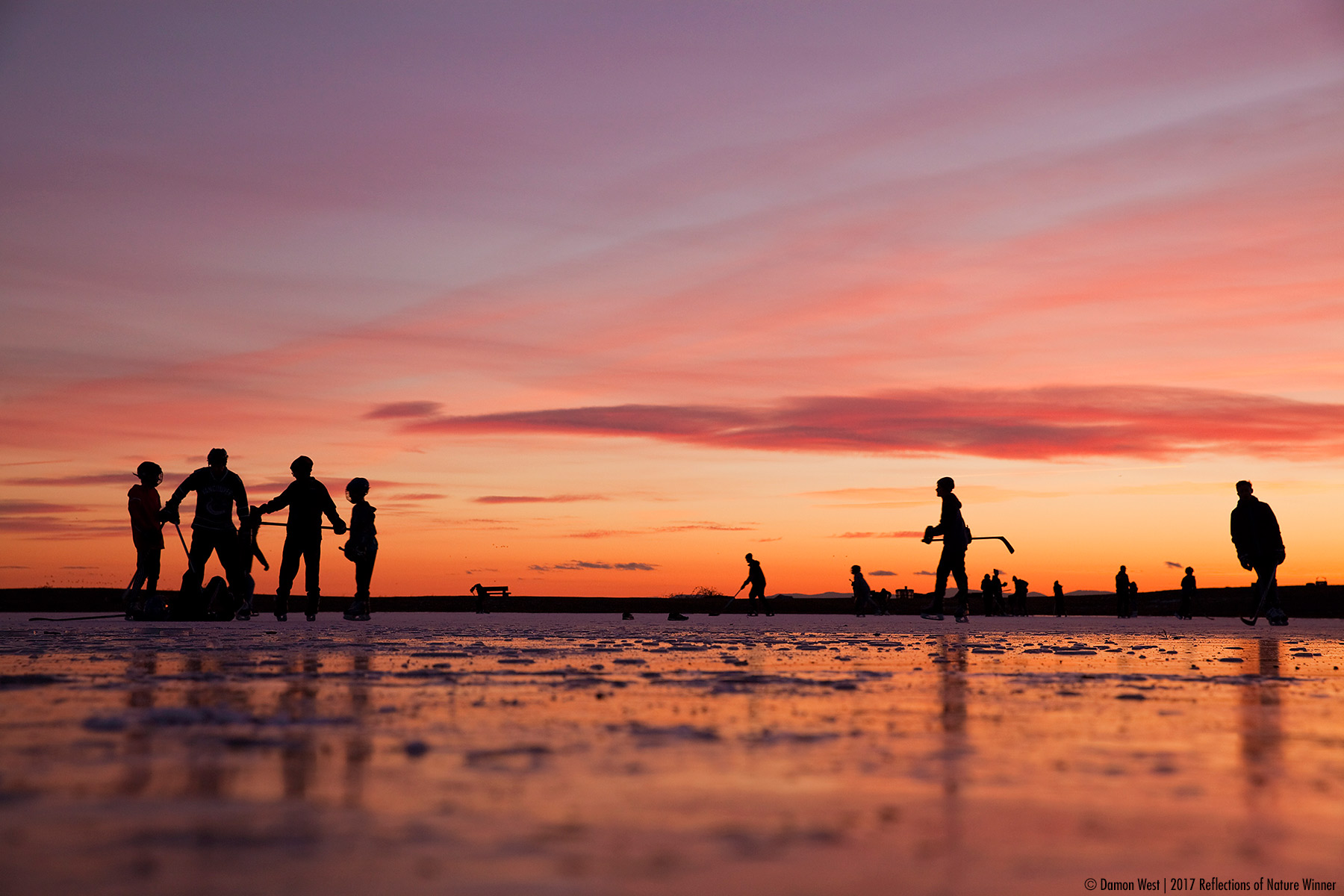 Photographer: Damon West
Location: Surrey, BC
Connect with Nature: Runner Up
Photographer: Dustin Kerschtien
Location: Minnedosa, MB
Photographer: Dustin Kerschtien
Finding Flora: Winner
Photographer: Bill McMullen
Location: Richmond, ON
Photographer: Bill McMullen
Finding Flora: Runner Up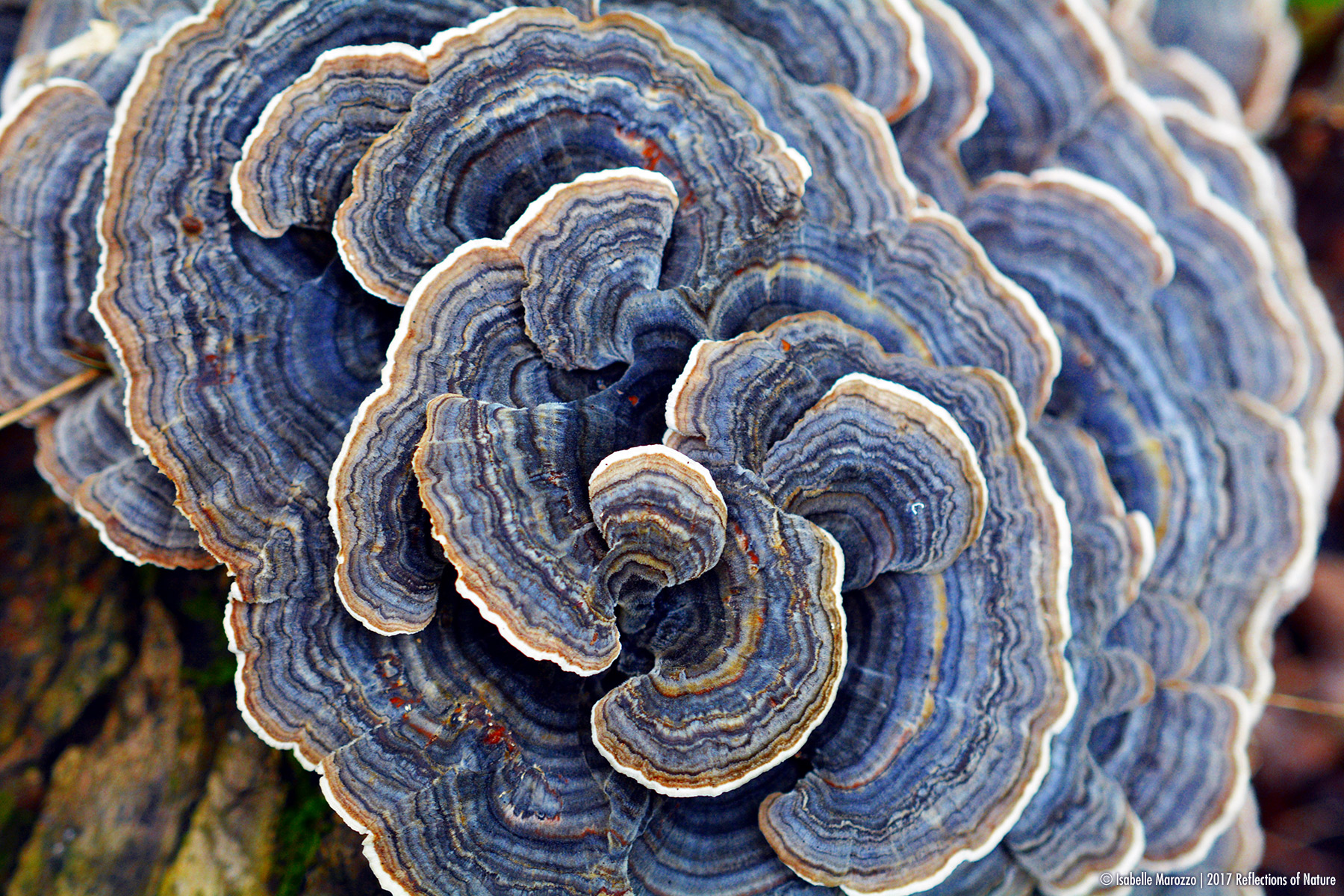 Photographer: Isabelle Marozzo
Location: Norland, ON
Photographer: Isabelle Marozzo
Focus on Fauna: Winner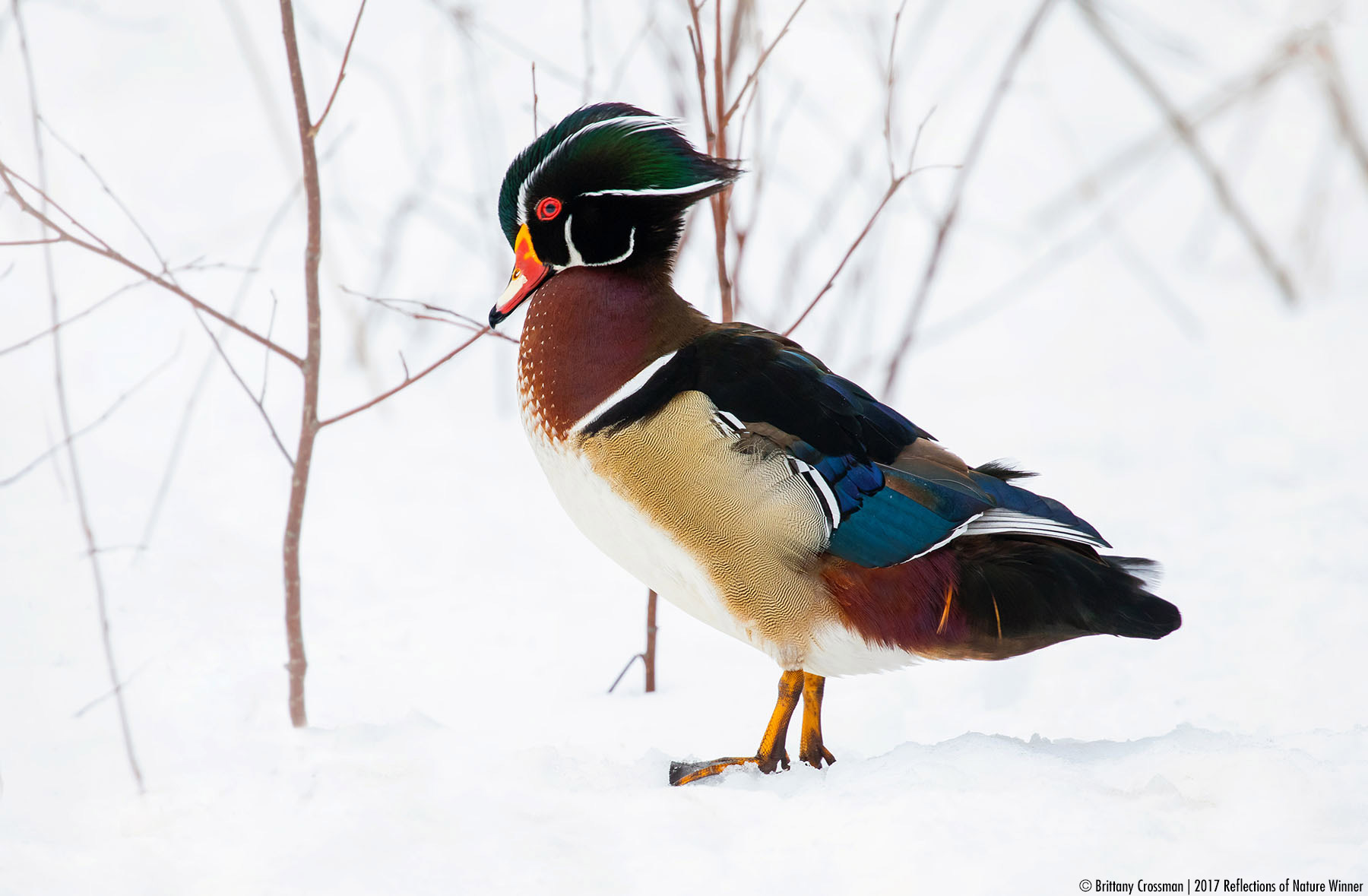 Photographer: Brittany Crossman
Location: Riverview, NB
Photographer: Brittany Crossman
Focus on Fauna: Runner Up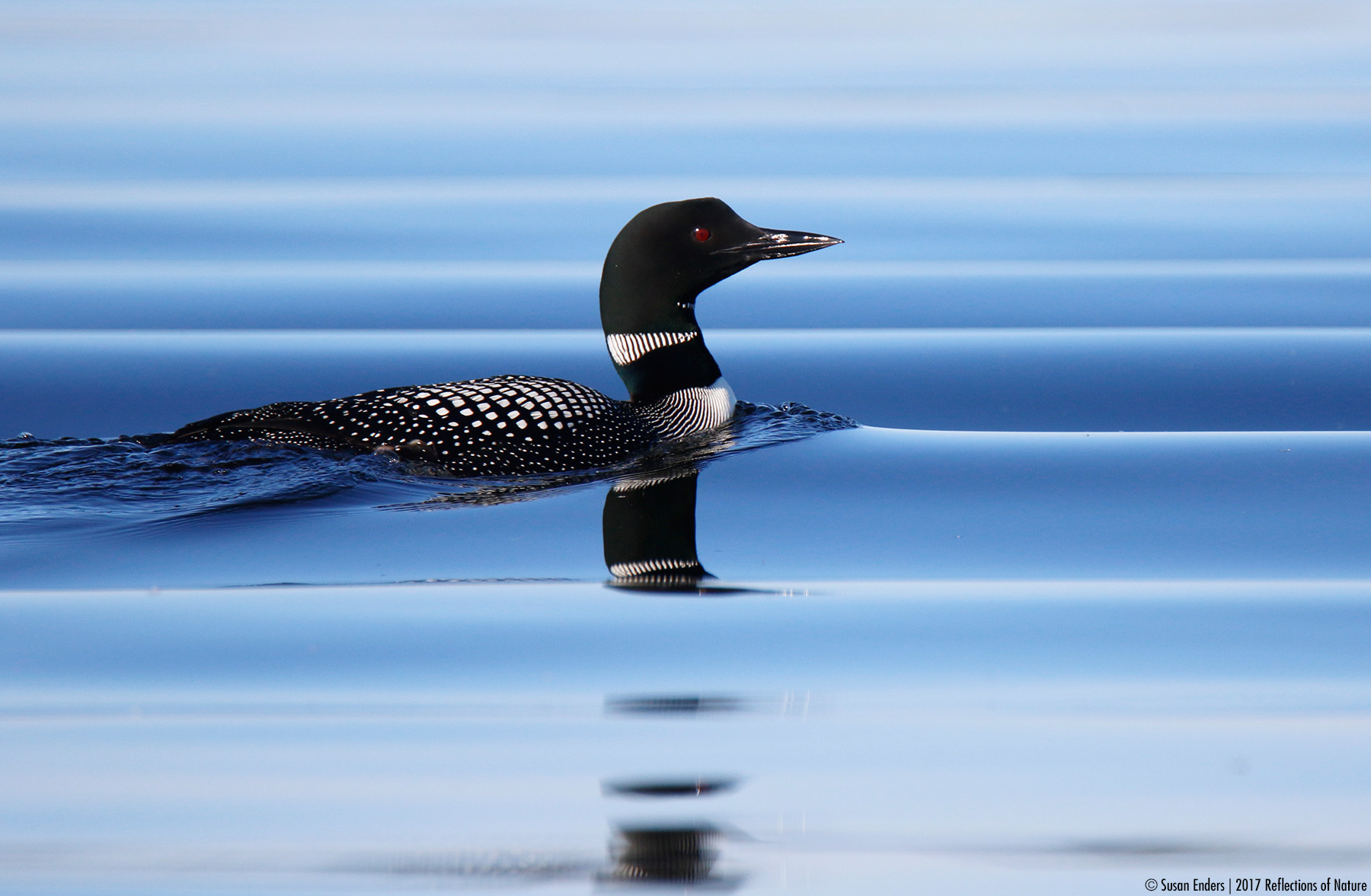 Photographer: Susan Enders
Location: Camlachie, ON
Photographer: Susan Enders
Urban Interaction: Winner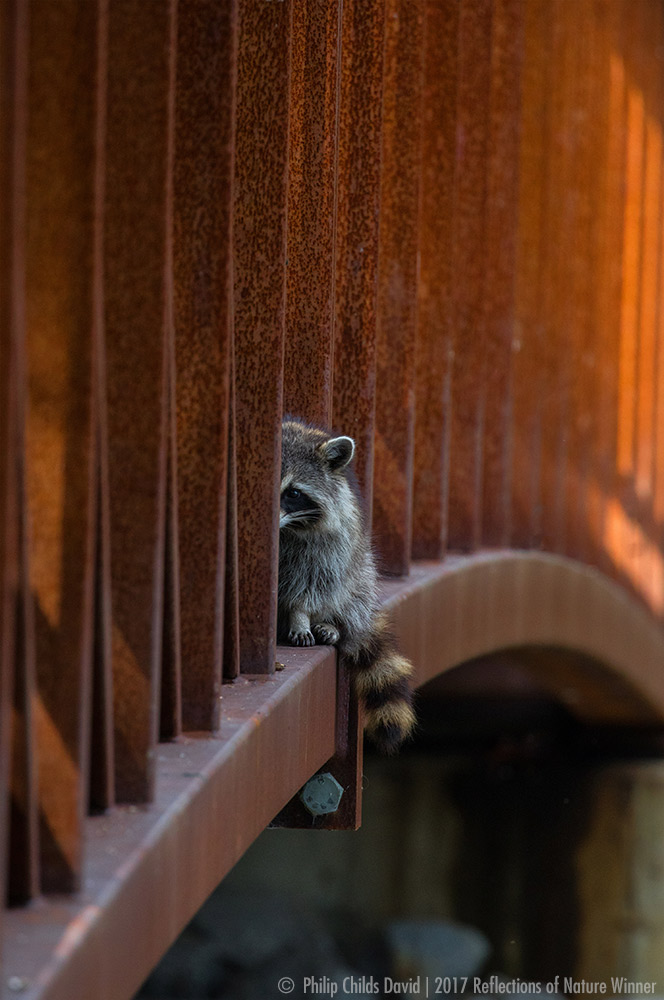 Photographer: Philip Childs David
Location: Wasaga Beach, ON
Photographer: Philip Childs David
Urban Interaction: Runner Up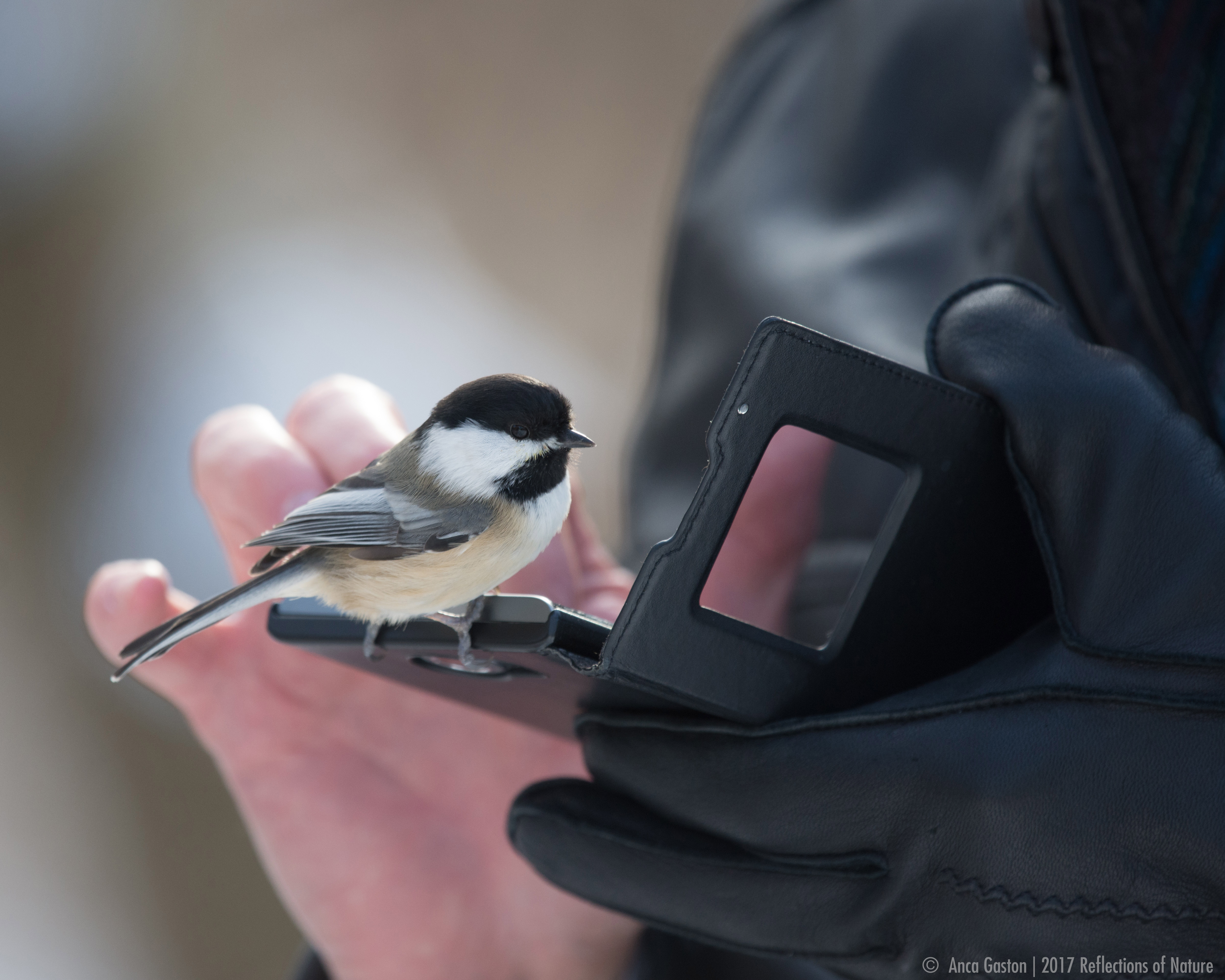 Photographer: Anca Gaston
Location: Brantford, ON
Photographer: Anca Gaston