January 1, 2017
By Kerry Banks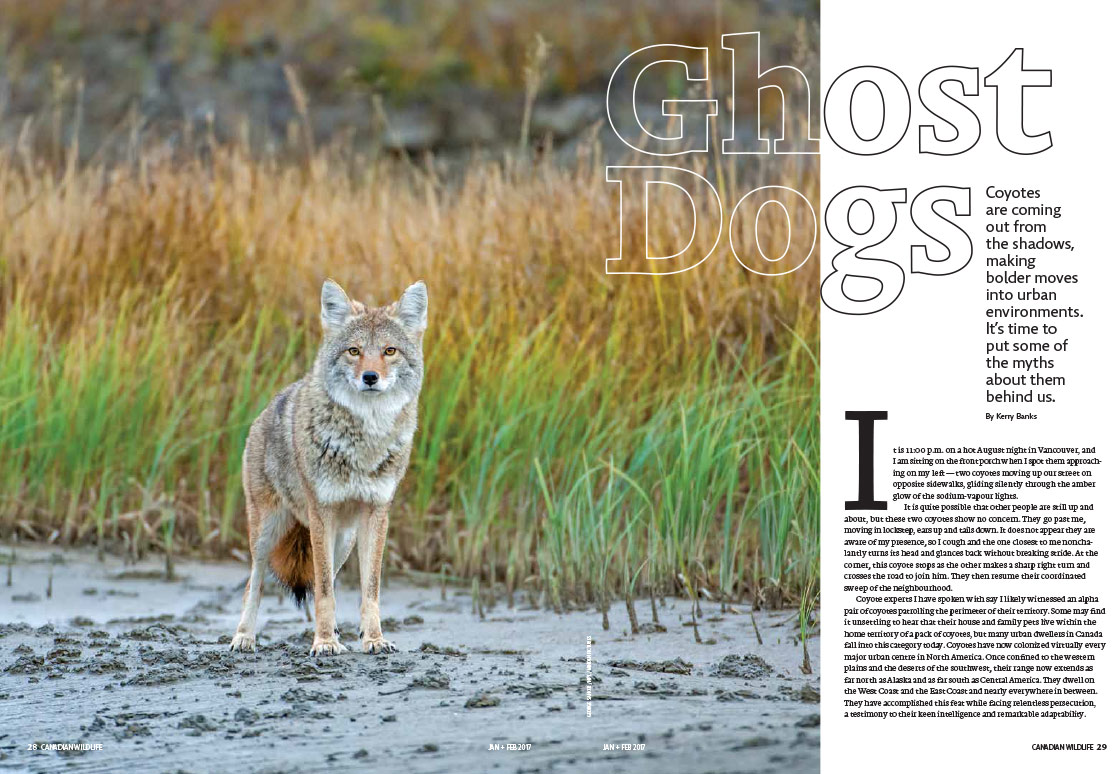 Coyotes are coming out from the shadows, making bolder moves into urban environments. It's time to put some of the myths about them behind us.
It is 11:00 p.m. on a hot August night in Vancouver, and I am sitting on the front porch when I spot them approaching on my left — two coyotes moving up our street on opposite sidewalks, gliding silently through the amber glow of the sodium-vapour lights.
It is quite possible that other people are still up and about, but these two coyotes show no concern. They go past me, moving in lockstep, ears up and tails down. It does not appear they are aware of my presence, so I cough and the one closest to me nonchalantly turns its head and glances back without breaking stride. At the corner, this coyote stops as the other makes a sharp right turn and crosses the road to join him. They then resume their coordinated sweep of the neighbourhood.
Related Stories