July 1, 2016
By CWF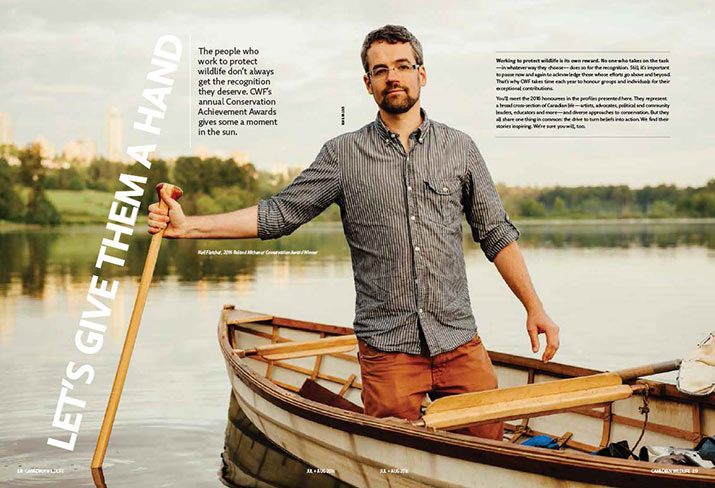 The people who work to protect wildlife don't always get the recognition they deserve. CWF's annual Conservation Achievement Awards gives some a moment in the sun.
Working to protect wildlife is its own reward. No one who takes on the task — in whatever way they choose — does so for the recognition. Still, it's important to pause now and again to acknowledge those whose efforts go above and beyond. That's why CWF takes time each year to honour groups and individuals for their exceptional contributions.
You'll meet the 2016 honourees in the profiles presented here. They represent a broad cross-section of Canadian life — artists, advocates, political and community leaders, educators and more — and diverse approaches to conservation. But they all share one thing in common: the drive to turn beliefs into action. We find their stories inspiring. We're sure you will, too.