July 1, 2015
By Canadian Wildlife Staff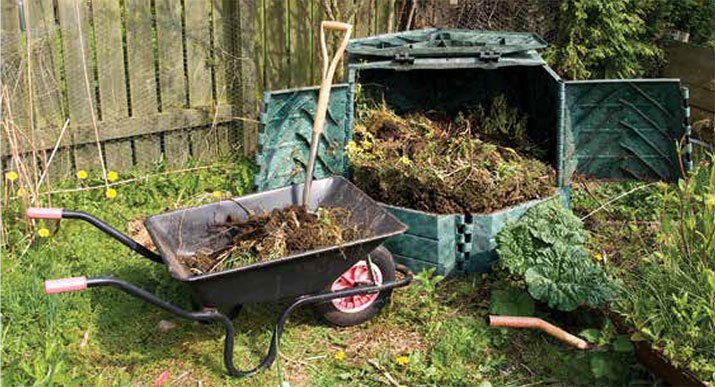 Composting? Now there's a good idea!
If you're not already turning your yard and kitchen waste into a dirt-cheap garden conditioner, why not start? Here are some tips
Composting yard and kitchen waste is a great way to create a nutrient-rich soil additive for your garden. Mix it into your garden and it will feed your plants. It will also help condition your soil, loosening up clay and binding sand. Best of all, it's free — and it helps reduce the amount of garbage destined for landfills.
CHOOSE YOUR STYLE
Before you begin making compost, you'll need a composter. You can buy them at garden-supply stores or you can make your own. Either way, you'll need to choose between one of two basic styles: open or enclosed.
Both types are equally good, but each has its own advantages and disadvantages. Open bin composters, for example, are more convenient than enclosed containers when it comes to adding materials or turning your pile. They also collect rain, so you don't have to concern yourself with keeping your compost moist. (Though you'll want some kind of cover if the weather is especially wet in your area.) Covered composters, meanwhile, do a better job of deterring pests, such as insects and rodents, than open bins.
KNOW YOUR MATERIALS
In general terms, you can divide composting materials into two groups. The first is "greens," which include fresh leaves, grass and scraps of fruits and vegetables. These components are rich in nitrogen, which is a basic element of plant and animal proteins and vital to the process of photosynthesis. The second category is "browns," which include items like woodchips, straw and dried grass and leaves. These components add carbon to your mix.
When you are building your compost pile, you'll want to layer in greens and browns. In addition to creating compost that is rich in plant nutrients, layering will help your compost develop quickly. The mix helps control odours, too.
Also, avoid adding animal or dairy products to your compost. These will attract animals. And finally, don't put diseased plant matter into your pile, as it will make your compost unsafe.
TO TURN OR NOT TO TURN?
Turning your compost once in a while can help speed up the composting process by bringing air into the middle of your pile. This is not a requirement, however. Some people leave their piles alone and do just fine. Others go for a hybrid approach, adding the hollow stems of dead plants such as sunflowers at different layers. If the stems are left sticking out, they create a passage for air to reach the centre of the pile. All you have to do is give them a little shake from time to time.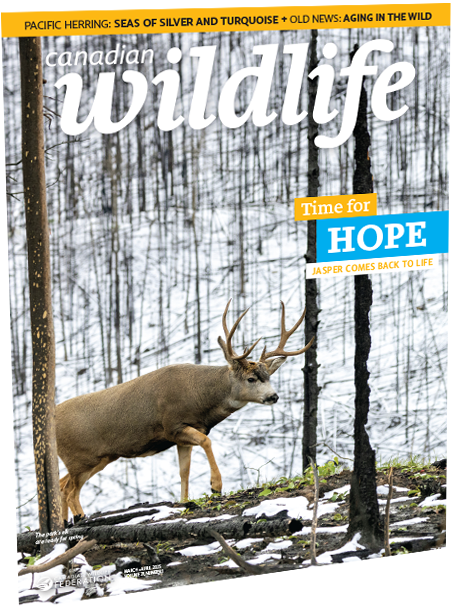 Reprinted from Canadian Wildlife magazine. Get more information or subscribe now! Now on newsstands! Or, get your digital edition today!