July 1, 2014
By Cooper Langford Photography by Peter Mather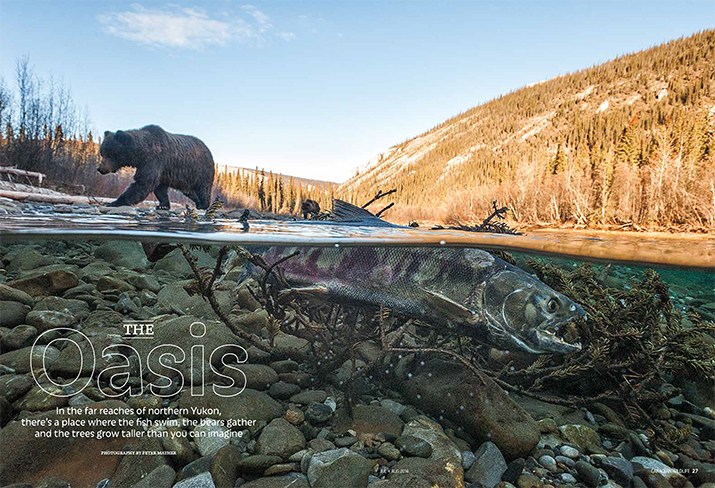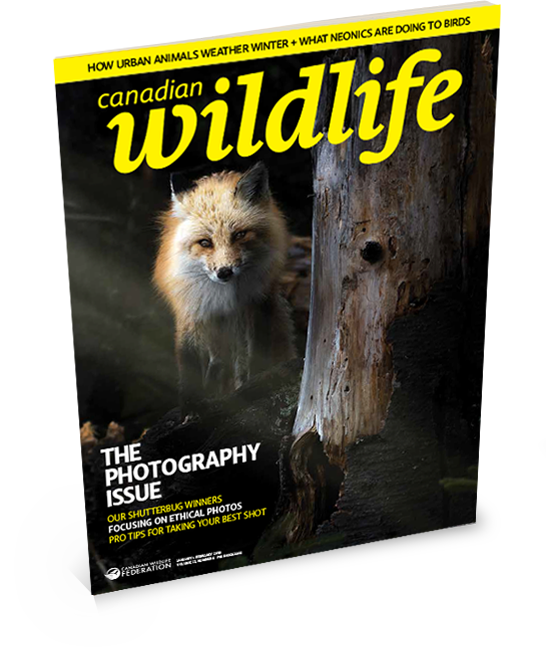 This content relates to Canadian Wildlife magazine. Now on newsstands! Get more information or subscribe! Or get your digital edition! Preview digital copy »
In the far reaches of northern Yukon, there's a place where the fish swim, the bears gather and the trees grow taller than you can imagine.

Canada's far North is often imagined as a land of brief, intense summers, followed by long, dark winters. For the most part, that's true. But there are a few places that defy expectations. Among them is Ni'iinlii Njik Territorial Park, also known as Fishing Branch Territorial Park, a protected area co-managed by the Yukon government and the Vuntut Gwitchin First Nation.

Nestled in the Ogilvie Mountains in the northwest region of the territory, Ni'iinlii Njik is home to a remarkable microclimate in an area known as Bear Cave Mountain. Over millennia, the karst formations that underlie the landscape have evolved into an intricate network of underground caves and drainages. During the summer, the water in the formations captures the sun's energy, in turn warming the water of the Fishing Branch River to the point where it doesn't freeze, even in the depths of winter.

The result is that the river is home to a spawning run for Bering Sea chum salmon that starts in mid-September and continues to late October or early November. And where you find salmon, you'll find bears. Lots of them. In the case of Ni'iinlii Njik, the annual salmon runs draws as many as 40 grizzlies to Bear Cave Mountain, where they patrol the river to feast on salmon before heading into the caves and crevices of the mountain itself for winter denning.

The warm water of the river, and the nutrient cycle created by grizzlies feeding on the salmon, supports other unique features of the Bear Cave ecosystem. The trees in this area are far taller than those of the surrounding region. Thanks to nutrients from decaying fish carcasses brought onto land by the bears, the vegetation in the vicinity resembles a coastal forest, even though it straddles the Arctic Circle, thousands of kilometres inland.

Because of its remote location, few people visit Ni'iinlii Njik park and witness the annual grizzly gathering at Bear Cave Mountain. Photographer Peter Mather had the opportunity this past fall, however. His images from that experience tell a story we're pleased to share.
Watch