By Tobi McIntyre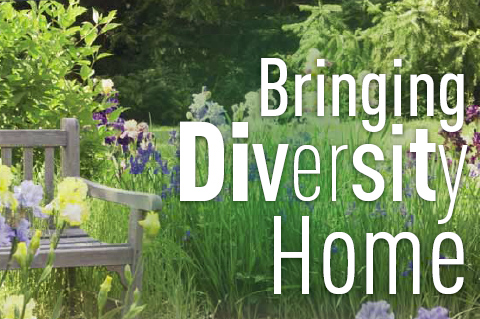 Do your bit for wildlife right on your own property
Watching a variety of birds visiting your yard is one of winter's great pleasures. After all, spotting them in the wild can take effort, patience and luck, but put out a filled birdfeeder and you can see a variety of feathered species from the comfort of your home.
The best way to ensure you meet the needs of all kinds of birds throughout the seasons is to plant the right native species. These flowers, shrubs and trees will provide shelter and food in the form of seeds and berries. Supplementing this natural buffet through the use of feeders, however, allows you to provide a greater diversity of food and gives you the opportunity to see birds up close and in the clear.
Many Canadians set up birdfeeders over the winter, but can this practice have detrimental effects on bird populations? Some are concerned that providing food will affect birds' behaviour and ability to survive on their own, but if you take a bit of care with your feeders, you have nothing to worry about.
A common concern is that birdfeeders will negatively affect migrating birds, preventing them from flying south when they should. Naturally occurring cues, in particular changes in light, are actually much stronger than the lure of abundant food sources in spurring migration in birds that travel long distances to tropical destinations.
There is speculation, however, that feeders have encouraged some birds that generally migrate short distances, such as cardinals, to stay north for the winter. One European study showed a clear connection between bird feeders and a shift in the migratory behaviour of blackcaps. Populations of blackcaps from southern Germany and Austria historically migrated to Portugal for the winter, with only the occasional bird heading to Great Britain for the season. Over the last 30 years, as the availability of birdfeeders increased in Britain, these birds have increasingly overwintered there instead.
Another fear is that birds will forget how to find natural food sources, and that if feeders are ever left untended, regular visitors may starve. Studies have shown, however, that birds primarily rely on natural food sources, using feeders only as a supplementary food source. Birds that frequented birdfeeders were just as successful at surviving when those feeders were removed as ones that had never visited feeders.
A bigger potential problem is the positioning and maintenance of feeders. A poorly located birdfeeder can expose birds to the dangersof window collisions or predation by cats or hawks. Make sure your feeders are well away from windows and launching pads for predators, and keep birdfeeders clean to ensure you're not inadvertently exposing birds to bacteria or diseases.
Setting up birdfeeders does require some work and care, but the rewards are well worth it. Seeing a diversity of colourful birds coming to take advantage of the food you have generously provided is thanks enough.
Maria MacRae is manager of
CWF's Backyard Habitat programs.