By Sarah Coulber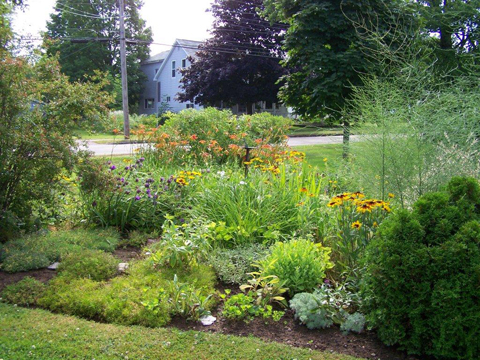 Photo: Charlie Whitman
It is a first for the Canadian Wildlife Federation. To date, CWF has certified more than 650 backyards across Canada as "wildlife friendly," meaning that they contain the food, water, shelter and space that wildlife needs to call a place home. But a recent pilot project explored a new level of CWF's Backyard Certification.

The Village of Lawrencetown, a small community in the Annapolis Valley of Nova Scotia, has achieved the status of community certification. Resident Diana Ackroyd, whose love of nature and down-to-earth practicality prompted her to create a wildlife oasis in her own garden, initiated the certification campaign.

Recognizing that gardening with nature, rather than against it, can produce significant benefits and that anyone can do it regardless of their property size, budget and time, Diana was inspired to get her community involved.
Read more of this truly inspirational story here, courtesy of the Annapolis County Spectator »