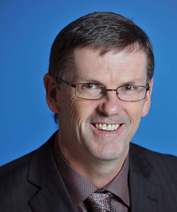 <!-\\Default - single specific -->
Born and raised on a mixed farm on the prairies, Mr. Lintott developed a love of the outdoors at an early age. Countless hours of exploring the great outdoors and everything it had to offer ingrained in him a passion and appreciation for nature. That appreciation lead him to get involved in organizations that were dedicated to conservation.
Mr. Lintott involved his children at an early age so they too would develop a love for the natural world. He mentored them and other youth, at every opportunity and take great pride in seeing children experience what nature has to offer.
Mr. Lintott continues to enjoy the outdoors and experience it when ever he can.
<!-\\Default - single specific -->