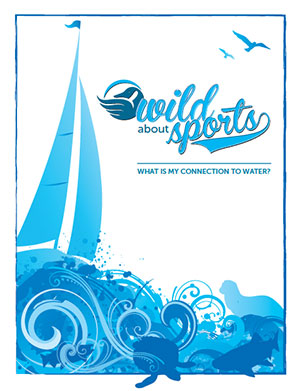 Wild about Sports Water Manual
The Canadian Wildlife Federation brings you this resource for instructors and youth leaders to use in teaching children best practices on the water, as well as broader concepts of conservation, particularly as they pertain to the health of the Earth's water resources.
This 11 page guide provides the know-how to make smart decisions when enjoying activities in and around the water. It is available directly from CWF or through our partners.
The Wild about Sports program comes with a few different resources including a manual, printable or printed certificates of completion, a resource page that directly compliments the manual, etc. Below you will find a list of all the resources available to you.
Looking for more water resources? Why not check out our Best Practices on the Water Guide!
Free Wild about Sports Manual and Water Resources
The resources below are available to you at no cost. All you have to do is register online with CWF!



Online Water Resources which supports the PDF "Wild for Sports Water Manual".
Download printable certificate for program completion (PDF file)

Don't have a username and password?


Order Wild about Sports Resources

Wild about Sports Water Manual
Cost: $24.00 each. Plus tax and postage.

Printed Certificates
Cost: $15.00 for a count of 50. Plus tax and postage.
*Minimum order of 50 certificates.
Cost per copy is $0.30.