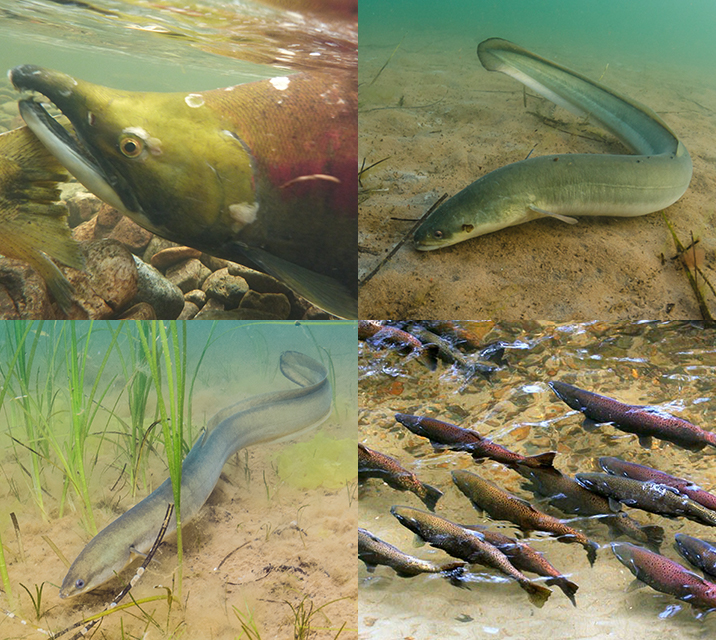 These Fish Need Your Help!
American Eels and Chinook Salmon live in both saltwater and freshwater, making impressive and grueling migratory treks. Unfortunately, fewer and fewer Chinook Salmon are making the journey back to their home streams. And in Ontario, the American Eel population has declined by more than 99 per cent.
A number of barriers prevent these species from safely completing their journeys. This Rivers to Oceans Week, we're asking you to join us in taking action against two of these threats:
A lack of government action to help the American Eel
Open-pen finfish aquaculture, which threatens Pacific salmon species
Will you join us in appealing to government to require safe passage for the American Eel at hydroelectric dams and other barriers?
And will you help Pacific salmon by choosing to avoid eating farmed salmon that wasn't farmed in a closed containment system?
It's up to us to give safe passage for our migratory species!