Background
Bees, flies, butterflies, moths, beetles, hummingbirds and even small mammals are pollinators, meaning they carry pollen on their bodies and move it between flowers. This almost invisible act occurs millions of times each day and creates a third of our food. It also sustains the native plants and habitats on which humans and wildlife depend.
There is a national and global decline in wild pollinators. This is very concerning because pollinators are responsible for one out of every three bites of food we take; they ensure reproduction of over 90 per cent of flowering plants in the world. That is a staggering task! They are vital not only to our existence as human beings but to our planet.
The decline of wild pollinators is due to the following threats: habitat loss, pesticide exposure, transfer of disease from domestic bees, and climate change. Habitat loss and agricultural intensification are known to decrease pollinator abundance and diversity. The decline in pollinators is a serious problem that requires immediate action to ensure the protection of the natural environment and Canada's food system.
CWF is engaging in field research, public awareness, technical support and knowledge transfer to farmers, partnership with the food industry, development of pollinator-friendly practices, and agricultural policy recommendations to support the recovery of Canada's wild pollinators. We are also calling for governments to create pollinator pathways by restoring meadow habitat along roadsides, right-of-ways and in city parks. Individuals can do their part by growing a native wildflower garden, helping to build a garden at a local school or community centre, and asking their local and provincial governments to create pollinator pathways along roadsides and right-of-ways.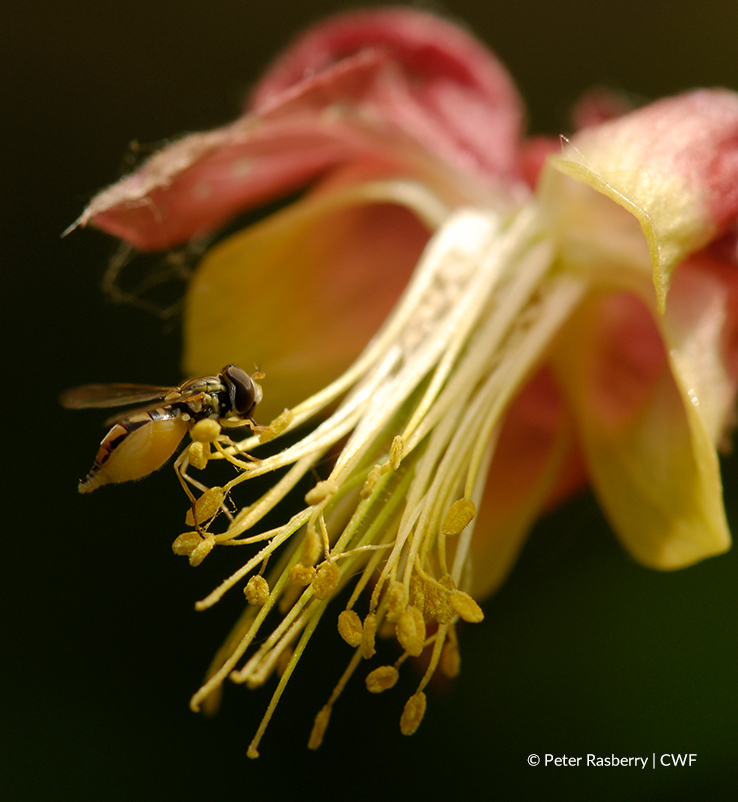 In the News
October 23, 2020, Sarnia Observer – Several local projects and businesses involving agriculture, sustainability, the environment and economic development were highlighted at the gathering attended by about 30 people. Some of those projects are partnerships involving the...

July 31, 2019, National Post – Before the rusty-patched bumble bee was listed as endangered in 2010, researchers wanted to know how many were still buzzing around. They spent more than 600 hours over eight years navigating through Ontario's brush looking for the bees,...

February 5, 2019, CTV – Canada can do more to help the monarch, says the Canadian Wildlife Federation's Carolyn Callaghan.

May 1, 2018, CWF Blog – Pollinators — such as bees, butterflies and many others species — face real and serious problems including habitat loss, pesticide use and climate change. Insect pollinators are declining around the world. . Without pollinators, our food...

February 20, 2019, CWF Blog – The overwintering Monarch population in Mexico has increased. Let's help them when they make their trip home to Canada!

October 23, 2020, Sarnia Observer – Several local projects and businesses involving agriculture, sustainability, the environment and economic development were highlighted at the gathering attended by about 30 people. Some of those projects are partnerships involving the...
Program Overview
CWF aims to address the decline of pollinators worldwide. We are working in collaboration with agricultural producers and Agriculture and Agri-Food Canada to learn how to design farms to maximize wild pollinators and pollination services. The first step is to find the answer to the question: What composition and configuration of natural features supports wild pollinators on farmland? We are collecting pollinator insects along hedgerows, forests and wildflower margins to determine which of these habitats support the greatest abundance and diversity of wild pollinators. We will also investigate what combination of these natural habitats is best for supporting pollinators. The results of this research will inform land use decisions by farmers, as well as agricultural policy and programs. We are hopeful that our research will also inform the development of market incentives for farmers to restore pollinator habitat and minimize impacts of pesticides.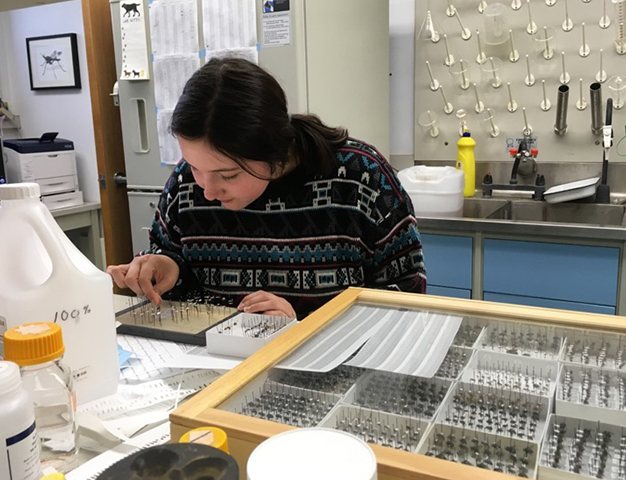 Did You Know?

Native Bees

There are over 800 species of native bees in Canada. Most of them are solitary bees, digging burrows and laying their eggs with a food supply of nectar and pollen for the larvae. Native Flies

Flies carry out about one third of pollination services, making them very important to our food and ecosystems. The family Syrphidae (flower flies, hover flies) has over 800 species in continental Canada and USA. Our Food

Insect pollinators are responsible for the pollination of most of our fruits and vegetables, tree nuts, forage for dairy cows, and coffee. They also improve the yield of soybeans. The economic value of pollination services to agriculture each year is greater than $200 billion USD.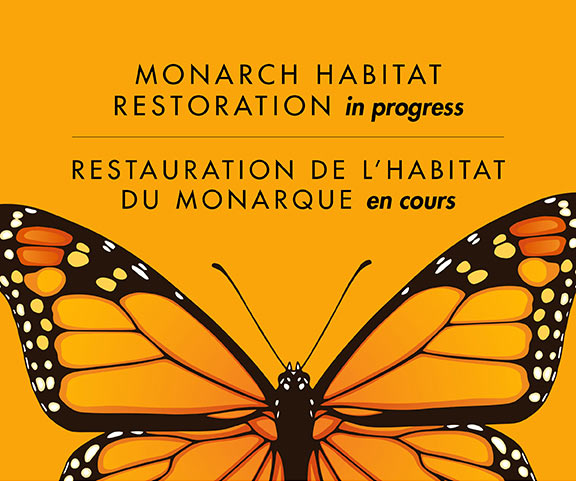 Grow It! Don't Mow It!
Working landscapes in the U.S. and UK are being converted to wildflower meadows, helping pollinator populations recover. Canada can do the same. Lawns in our urban parklands and private backyards also offer an opportunity to give space back to the plant and animal populations that came before us. As land stewards, we can choose to invite life back into our neighbourhoods and rights-of-way corridors.
Rights-of-Way Habitat Restoration Program
Across North America, pollinator populations are declining and loss of meadow wildflower habitat is a primary reason for this decline. Rights-of-Way (roadsides, utility corridors, solar farms) offer a unique opportunity for supporting pollinators. Vegetation management on Rights-of-Way (ROW) are compatible with native meadow habitat, which is required for the Monarch butterfly and other pollinators. Techniques to establish sustainable, pollinator-friendly habitats on Rights-of-way have been developed and found to be cost-effective over the long term. This type of habitat conversion also can help with positive bottom line outcomes and corporate social responsibility targets. Canadian Wildlife Federation is building a program to support Rights-of-way managers in restoring habitat for pollinators.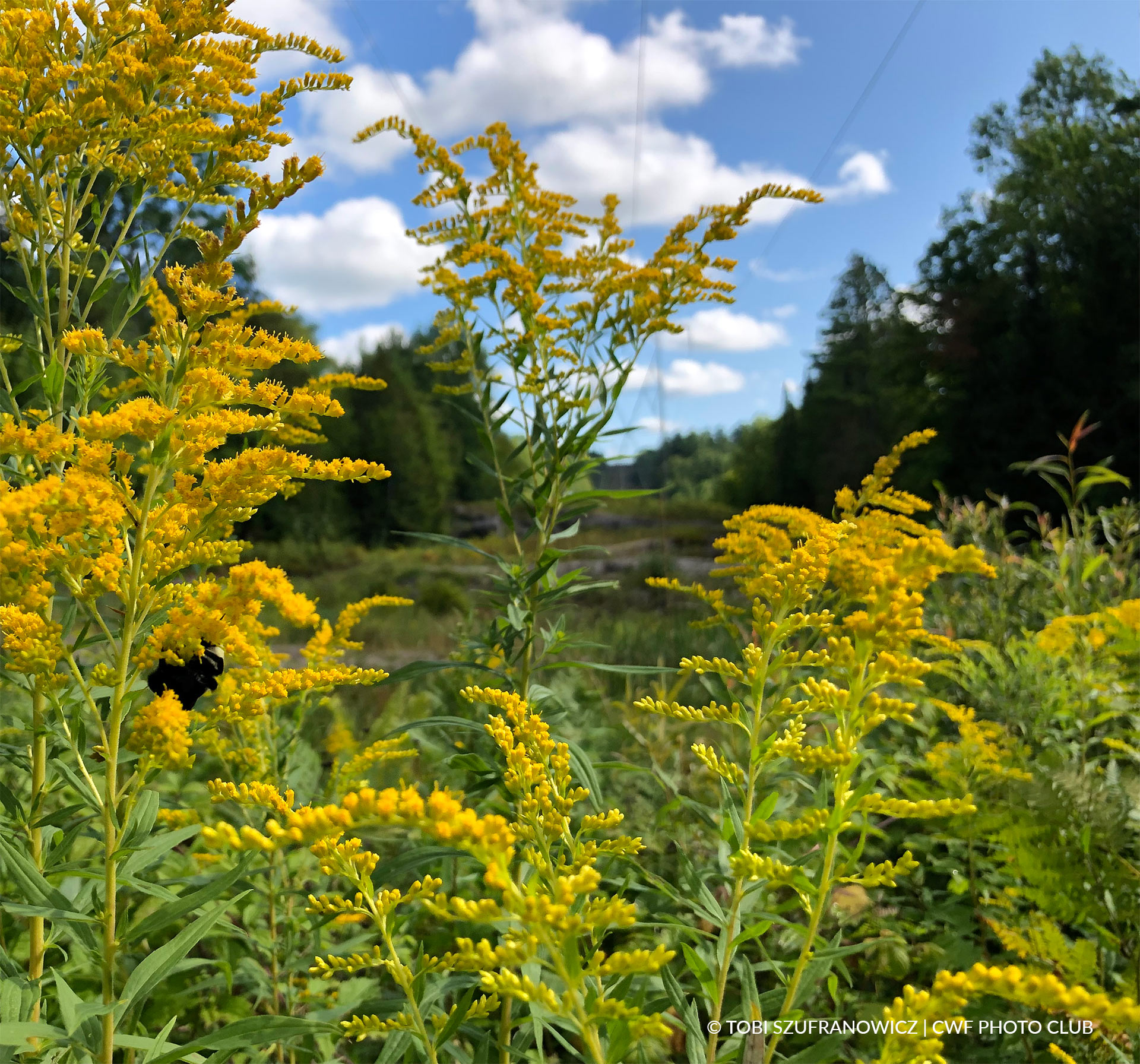 Some of Canada's Great Pollinators
Rusty-patched Bumble Bee
Bombus affinis
COSEWIC status: Endangered
Yellow and black striped. Males and worker bees have a distinctive rusty-coloured patch on the second segment of the abdomen.
HABITAT: Open habitat such as farmland, open forest, meadows and sand dunes.
RANGE: In the 1970s, the Rusty-patched Bumble Bee was common throughout its range in Canada (southern Ontario and southwestern Quebec). This species has disappeared from almost 90 per cent of its historic range in North America due to habitat loss, pesticide use, climate change, and the spread of disease from domestic bees.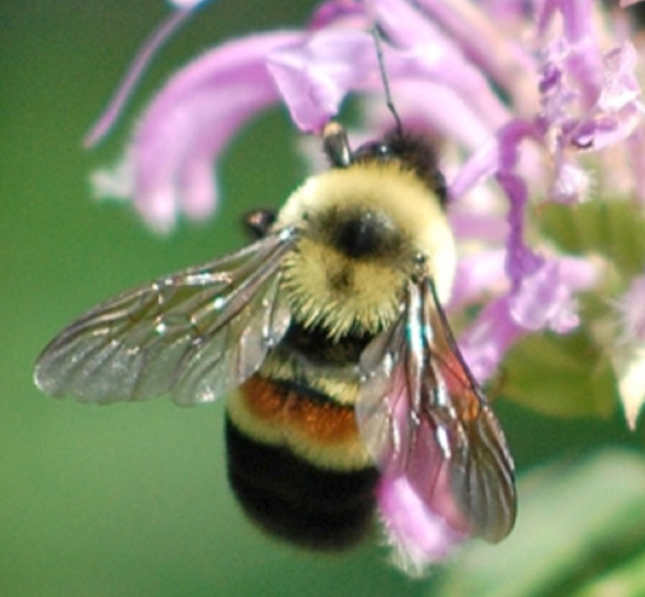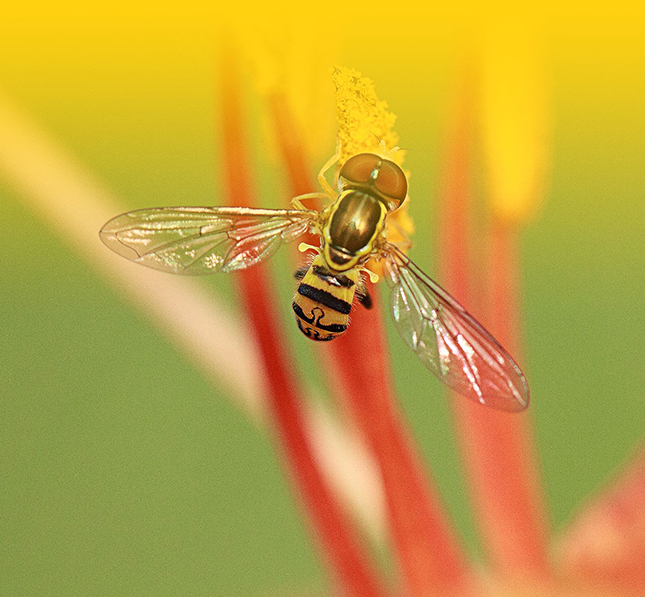 Long-tailed Aphid Eater
Eupeodes americanus
COSEWIC status: Not Listed
A yellow and brown banded hoverfly that pollinates many crops and whose larvae feed on crop pests such as aphids.
HABITAT: Forests, fields, plantations, meadows and sand dunes.
RANGE: Found across most of Canada.
Black Swallowtail Butterfly
Papilio polyxenes
COSEWIC status: Not Listed
The upper sides of its wings are black, with rows of yellow spots along the edges of its hindwings and forewings. Two distinct swallowtails extend from its hindwings. It also has a blue band of spots and reddish-orange eyespots on its hindwings.
HABITAT: Open areas, including fields, parks and meadows.
RANGE: Ontario and Quebec.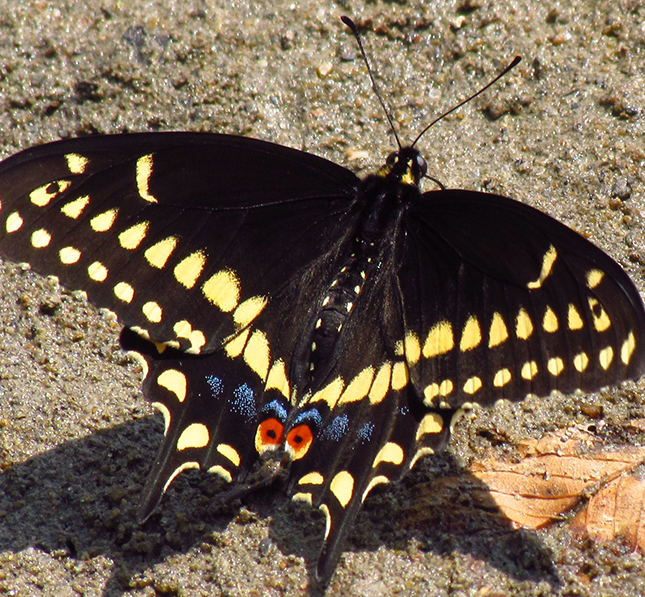 Blogs
Grow it, Don't Mow it: Passive Restoration for Pollinators
I live on a hobby farm in western Quebec. Our farm has forest, pasture, a pond, an orchard, gardens and plenty of lawn. My older daughter and I grow the… Read
More Blogs
Program Lead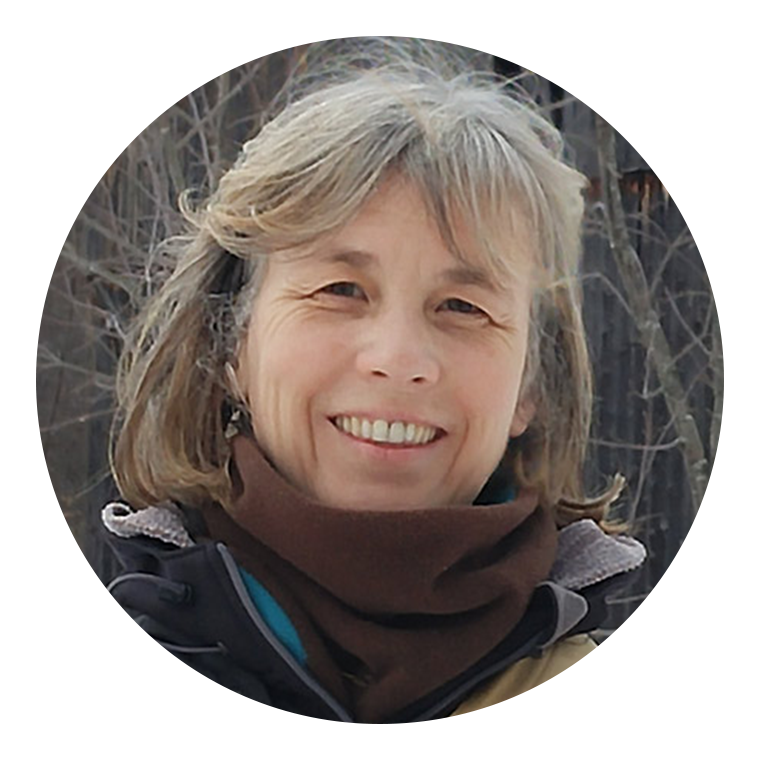 Carolyn Callaghan, PhD
My work focuses on the conservation of species at risk in Canada. I am interested in understanding the factors that put species at risk and then determining how to reduce the impact of these factors to recover populations. My team and I look for compatibility with farming practices and business practices on roadways and rights-of-way with the recovery of species at risk.
"It is imperative that we invest in initiatives to reverse the effects that pesticides and habitat loss have had on our pollinators. Together, we can do something about it and that is why planting a pollinator pathway across Canada and building a national monitoring program are key initiatives to stem the decline and build the numbers back up."
Sign Up for Timely
Articles and Tips