The Oceans
Another Gyre in the Works
According to computer models, it seems a sixth gyre is forming in the Arctic Barents Sea.
Can't We Clean Them Up?
Not easily. According to gyre expert and Captain Charles Moore, we would need 1,000 boats to travel the world's oceans, filtering the water for 24 hours a day for 79 years to clean the gyres. Even then, the amount of fossil fuels burned to power these boats would negate any environmental benefits.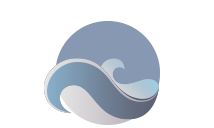 Much of the litter we create finds its way to five ocean gyres in the Pacific, Atlantic and Indian oceans. These gyres, which make up 40 per cent of the sea's total area, are created when litter is whirled together by a vortex of currents. That's 25 per cent of our planet where plastic garbage is accumulating!
These gyres are enormous. For instance, the North Pacific gyre located between California and Hawaii is a moving gyre twice the size of Texas. The sheer size of this wasteland is astounding: there are 750,000 pieces of plastic per square kilometre, and nearly 70 per cent of the plastic amalgamated at the site has sunk under the water. Moreover, as the plastic breaks down there could be millions more pieces at a microscopic size. Researchers at the University of Hawaii found that some of the trash that escapes the vortex due to changing currents end up strewn across the Hawaiian Islands; the rest ends up in the Pacific gyre.
Arctic Sea Ice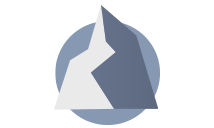 This remote and barren landscape might seem like the last place on Earth that you'd find plastic. However, researchers have found that microplastics have reached the Arctic Ocean. As ice forms at the ocean's surface it freezes not only the water itself, but also anything floating in it - including microplastic.
With approximately six million km2 of Arctic Sea ice - much of which contains microplastics, we have serious cause for concern. And rightly so; Arctic sea ice contains as much as 2,000 times the density of microplastic particles that are estimated to float in the Great Pacific Garbage Patch.
The Great Lakes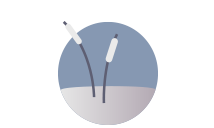 For a long time researchers expected microplastics would float and thus be ushered swiftly out to the ocean, however, in recent years, we've found them in freshwater too. It turns out that some float, while others settle into lake and river bottoms.
Considering that the Great Lakes are surrounded by cities, it should come as no surprise that microplastics have been found in these important bodies of water. In 2012, researchers collected 21 samples of water from Lake Superior, Lake Huron and Lake Erie - and all but one of the 21 samples contained microplastics - from pellets or fragments to microbeads.
The St. Lawrence River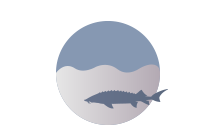 In 2013, Dr. Anthony Ricciardi and his students at McGill University discovered an abundance of polyethylene microbeads in sediment samples taken along a 320-kilometre section of the St. Lawrence River. Prior to this discovery, it was thought that when microplastics reach the St. Lawrence they'd simply float out to the ocean, however we've learned that some of these settle to the bottom of freshwater bodies. Indeed, this was the first time microplastics had been documented in freshwater sediments and it demonstrated that rivers can act as a sink for these pollutants.
Considering both the Great Lakes and the St. Lawrence River all flow out to the North Atlantic Ocean, it's become apparent that these lakes and rivers are contributing to the plastic pollution of the North Atlantic gyre.