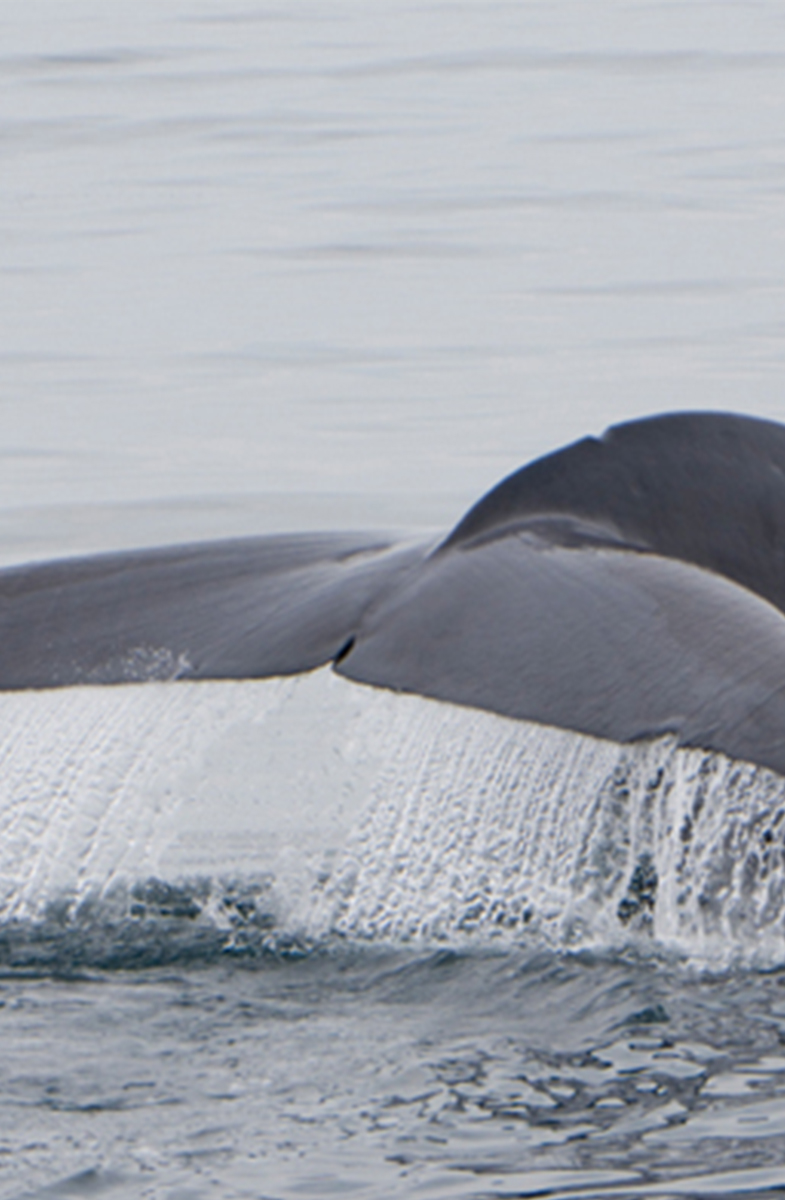 Whales everywhere are in crisis
Canadian waters are rich in whales, more than 30 species inhabiting the country's oceans. Even among members of the same species found in different locations, they have developed different and distinct behaviours. Almost every grouping of every species is Threatened or Endangered.
Whales are under pressure due to global warming and its terrible effects on their habitats. They are being poisoned by chemicals, plastics and untold tonnes of ocean garbage. They are being overwhelmed by damaging underwater noise pollution that inhibits their abilities to communicate, navigate, and even find food.
What's more, amid this global environmental catastrophe, daily human activity – industrial fishing and maritime shipping – are killing whales across the globe on a daily basis.
There is much that we still do not know about these elusive creatures, including where they congregate and why, how they determine their routes of migration and why they change, as well as how they are adapting to the damage humans continue wreaking upon them.
Learn More
Humans and Earth's Oceans
All humans enjoy an enormous wealth of benefits from the planet's oceans. Their currents warm and cool the planet, shape our weather and generate storm systems that are the source of the precipitation and fresh water essential to all living things.
Below and above the surface they are home to countless species, many still unknown to science. Oceans too are a source of food for the entire globe and support a massive fisheries industry that provides a livelihood to tens of millions in every corner of the planet. The oceans are also the superhighways of international trade; almost 90 per cent of the world's trade travels by freighter and cargo ship.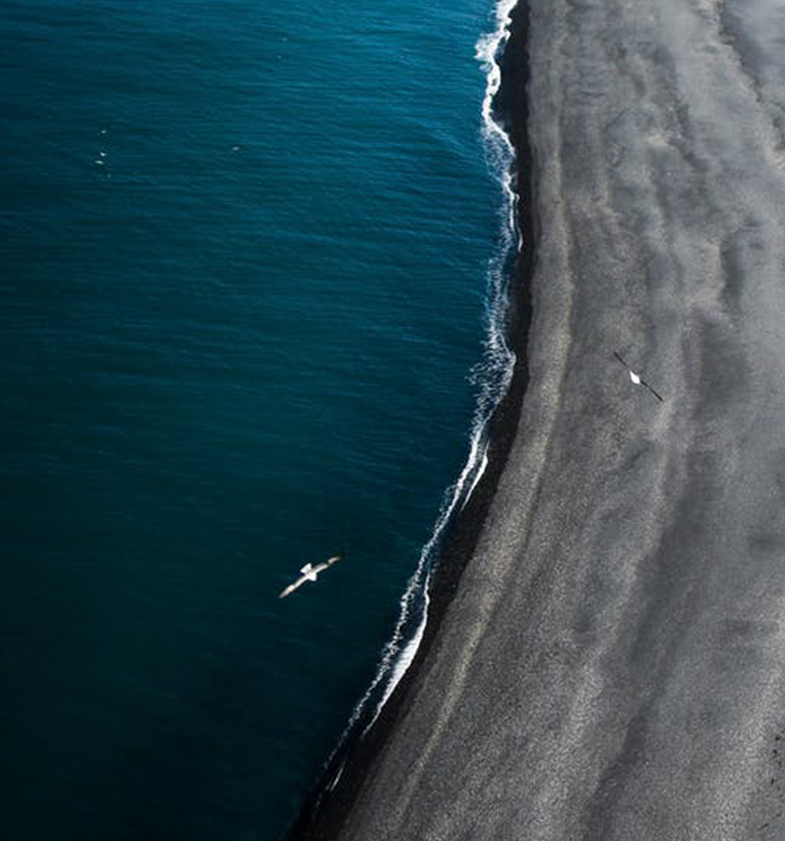 Dangerous Waters
Humans are not going to stop relying on the ocean for its bounty and its sustenance; that would be like saying we could live without water altogether. It is impossible.
And yet… it is also impossible for humans to keep using the oceans and seas as we have for the past several centuries. Our past behaviours have been exploitative, ignorant and deeply damaging to marine wildlife and to their habitats, even thousands of miles removed from the nearest human activity. Humans can and must stop careless, devastating and unsustainable activities in our oceans and seas and halt the assault on the creatures of the sea, not least whales.
Consider maritime transport. It has long been the backbone of globalized trade and the manufacturing supply chain: more than four-fifths of the world's merchandise trade by volume travels by sea. In 2018, total volumes reached a 11 billion tonnes – according to the United Nations body responsible, it was the busiest year ever and effectively doubled total tonnage shipped in the year 2000.
Canada is no exception to this trend. Indeed, the waters of this land have been trade routes for as long as it has been inhabited. Indigenous Peoples on three coasts engaged in marine trade for millennia before European arrival, and many of these well-travelled traditional routes shaped early colonial trade and port development as marine export of fish, fur, and timber was central to early Canadian economic growth. (It was also integral to the environmental devastation and profound cultural damage "settlers" and their descendants caused.)
By 2015, the Canadian marine trade was valued at $205 billion (bulk commodities, including oil, coal, and iron ore; general cargo, including consumer goods, machinery and equipment; and a vast amount of container traffic). Volume has grown since then. It is estimated that more than 78,000 jobs are directly linked to the maritime shipping sector. The country is home to large ocean ports in Vancouver, Prince Rupert, Montréal, Halifax, Saint John, and St. John's, each attracting significant maritime traffic so dangerous to whales.
Industrial fishing has also been part of this country's heritage from its earliest beginnings. National catch tallies have continued to grow in the 21st century. StatsCan reports the value of commercial marine fishing harvest at $3.2 billion in 2018, equalling more than 608,000 metric tonnes pulled from the seas each year. As an industry, fish processing generated $4.4 billion for the Canadian economy, largely from sales. Some 80,000 jobs are directly dependent on the fisheries. On both the Atlantic and Pacific coasts, commercial fisheries have increasingly focused on crab, shrimp, and lobster, activities that can be particularly hazardous for entanglement, one of the most serious ways in which human activity is harming and often killing whales.
Ship Strikes
Studies have demonstrated conclusively that anytime a whale is struck by a boat, no matter how small the boat is, the whale suffers. The faster the vessel is travelling, the greater the trauma.
Collisions between whales and ships first became an issue late in the 1800s when technology allowed ships to start reaching speeds above 13 knots (24 kmph). It wasn't until the 1950s, with faster and larger ships — and the exponential increase in demand — that the problem was recognized, though little was done.
Today it is a crisis. Most fatal or serious whale injuries are caused by ships 20 metres and more in length and travelling at speeds of at least 14 knots. Studies have demonstrated conclusively that any collision at speeds over 10 knots are likely to kill, at 18 knots or above — routine speeds for even the largest ships at sea today reach as high as 25 knots –are certain to be lethal. Baleen whales are at greater risk of being struck by ships than other marine mammals because of their large body size and because they spend a lot of time at the surface, feeding and resting and seem largely oblivious to approaching vessels.
While researchers seek technological solutions for the future, the most reliable response is and likely will always be separation — that is, keeping whales and ships away from each other by restricting shipping traffic. Of course, to do that requires a clear picture of where whales are.
Unfortunately, their whereabouts are notoriously hard to predict, and live tracking of whales as they move no easier.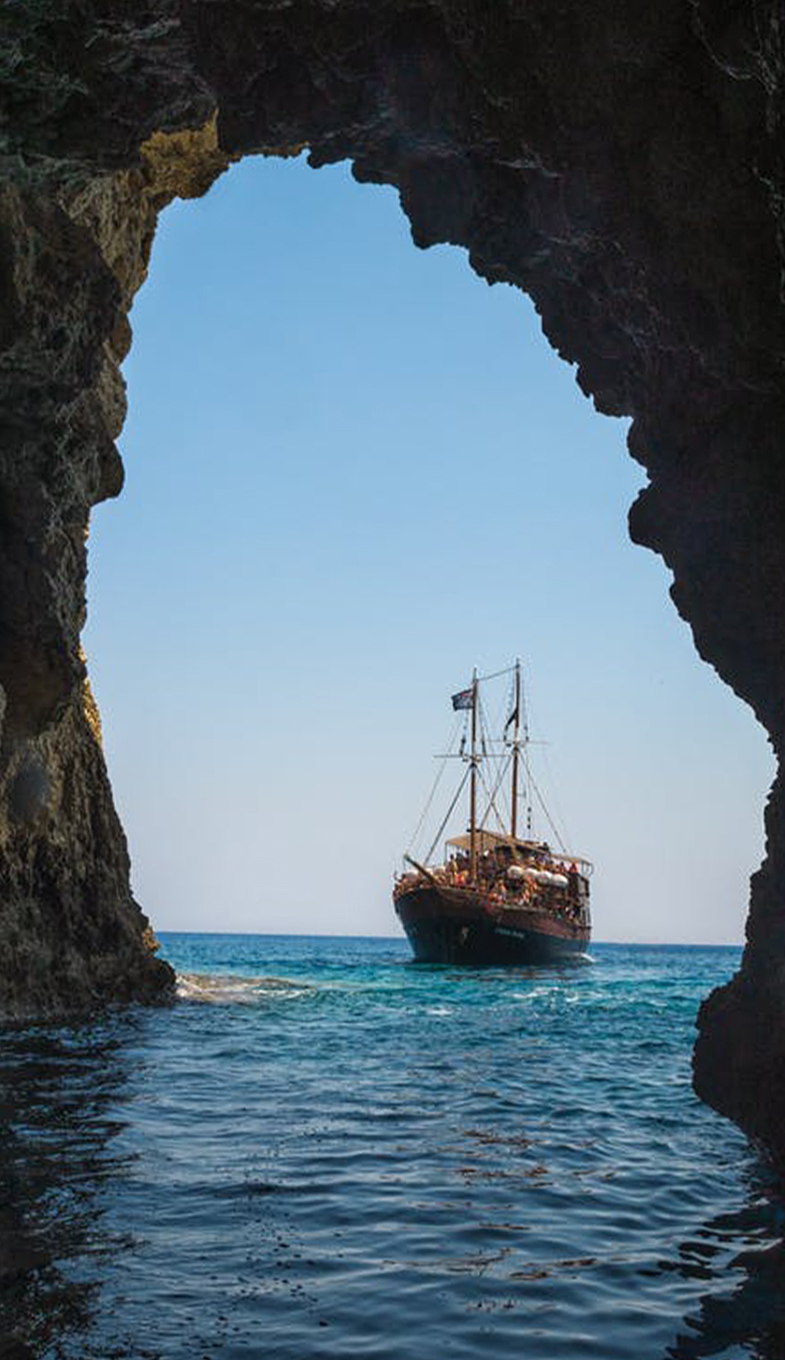 Bottom Line
Despite significant efforts by the Government of Canada to reduce the injury and death of whales due to collisions with commercial ships and other vessels, whales continue to be killed in Canadian waters. Speed restrictions and shipping lanes established in the Gulf of St. Lawrence, for example, have helped, but are not enough. If we want these majestic animals to survive, we need to take more drastic measures.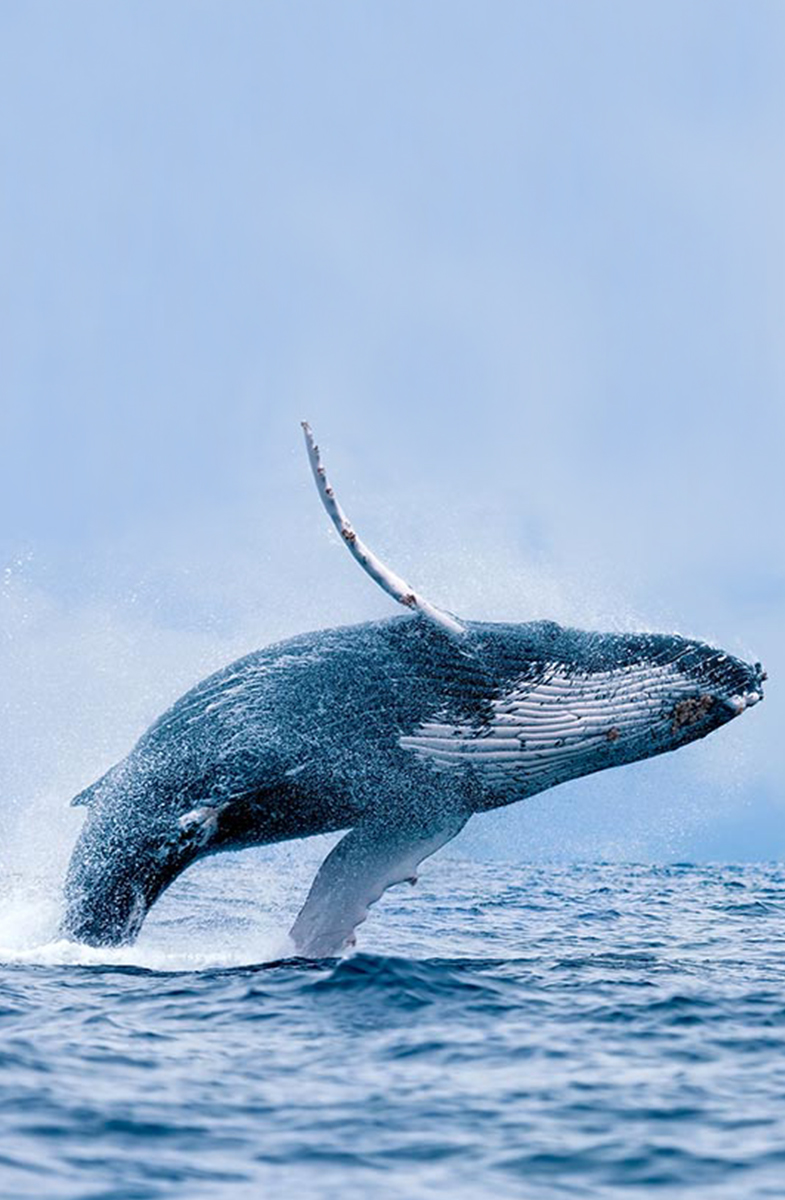 Working with Industry
Much of the Canadian Wildlife Federation's work recently in Atlantic Canada and the Gulf of St. Lawrence has been focused on working directly with and learning from the men and women working on the water, fishers and others in the fishing industry. Like everyone they want to find a way to stop the tremendous harm being done to whales. At the same time we must strive to protect their livelihoods.
The experience so far in the Gulf of St. Lawrence has demonstrated that even with tens of thousands of square kilometres now closed each year to the Snow Crab fishery and the use of speed restrictions throughout large areas of the shipping lanes, whales continue to die. CWF has been working with them to make changes now that can make a difference. Things like ropeless trap techniques that do away with floating endlines, likely the most damaging and dangerous part of nets and traps in use today. The standard traps currently employed by fishers use a floating endline, a rope that's suspended in the water column with a buoy at the top, an often-deadly hazard for whale entanglement. Now with the help of CWF and with funding from DFO, fishers are testing new trap technologies that do away with the need for a floating endline. While still very much in the developmental stage, such hands-on testing by experienced fishers is needed to develop a technology that serves their needs. While there is no reasonable expectation of converting an entire industry to new technologies, they could prove useful if they allowed fishing in areas that would otherwise be closed for fear of entanglements.
Assisting Rescuers
CWF is committed to working closely with emergency response organizations devoted to rescuing entangled whales, investigating causes of deaths and monitoring and registering the occurrence of whales in new areas. Since 2013, Canadian Marine Animal Response Alliance (CMARA) has been chaired and coordinated by the Canadian Wildlife Federation and governed by a national steering committee comprising representatives of each of the regional response networks: Newfoundland and Labrador's Disentanglement Assistance Program (one of the first anywhere in the world), the Maritime Marine Animal Response Network in Atlantic Canada, the Réseau québécois d'urgences pour les mammifières marins in Quebec, and the British Columbia Marine Mammal Response Network, and a non-voting representative of Fisheries and Oceans Canada which coordinates marine animal response in the Arctic, operations often led by First Nations and Inuit communities. Following lobbying efforts by CMARA, CWF and others, in 2018 the Federal government established $1million of annual support for the work of the regional non-governmental response groups. This is a great help and a good start but it is nowhere near the real cost of need of these groups to provide adequate response in Canada. More will be needed.
Investing in Research
As part of the commitment to increased expertise on the water, CWF has recently endowed a chair at Dalhousie University to be filled by a professor who will carry out research on large whales that will support conservation work – particularly studying ocean conditions as they affect whale behaviour. We must ensure that this country has sufficient numbers of specialists with the expertise to respond to these situations.
Sign the Petition