Background
With over two million lakes and rivers and 20 per cent of the world's freshwater, Canada has an incredible abundance of aquatic natural resources. Canadians share a deep historical connection to freshwater; we rely on it for transportation, for resources, for employment, for food and for recreation — swimming, boating, fishing or simply admiring the scenery of a natural lake or wild river.
Unfortunately, many of Canada's freshwaters are no longer the pristine ecosystems they once were. At CWF, we are working to encourage a better balance between the needs of our society and of the ecosystems that sustain us.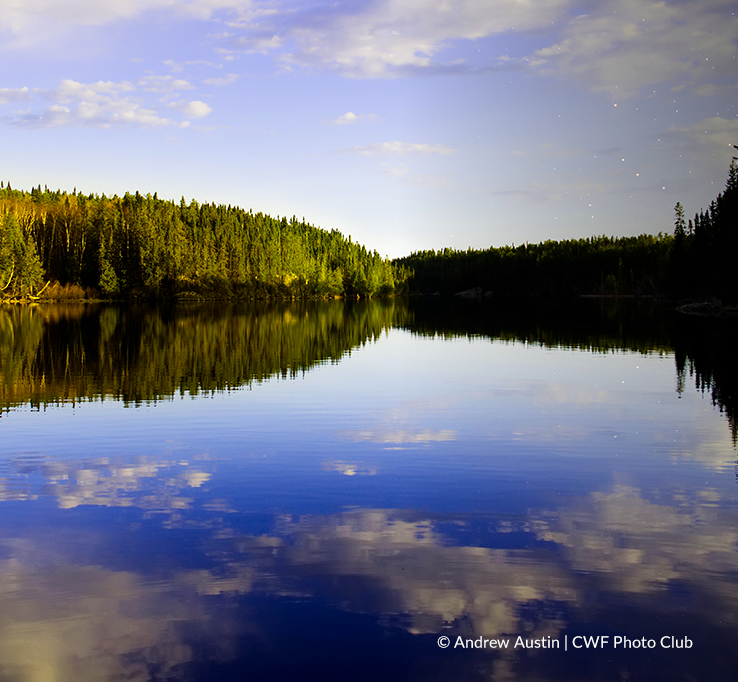 Did You Know?

200
Canada has 200 species of freshwater fish; one third are considered at-risk. $8 billion
Recreational fishing contributes $8 billion annually to the Canadian economy.

40,000
CWF's Love Your Lake program has assessed 40,000 shoreline properties.
Freshwater Turtles
From ground surveys to highway hotspots to releasing rescued turtles, the Canadian Wildlife Federation works with regional partners, community groups, lake associations and individuals to reduce risks to Canada's freshwater turtles.
Learn More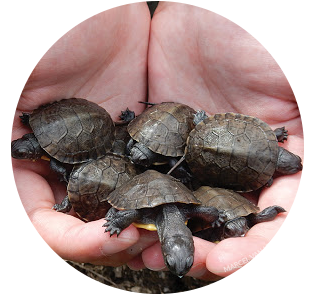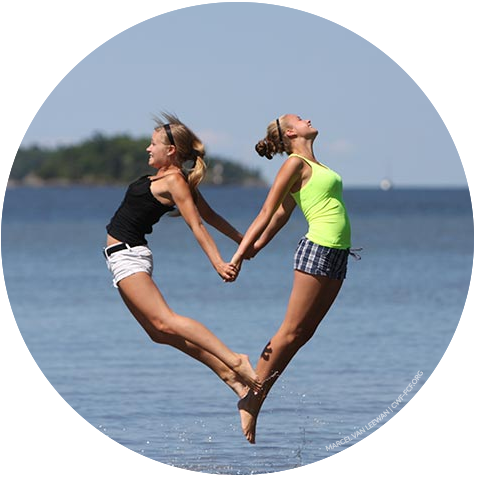 Love Your Lake
Love Your Lake — a joint program between the Canadian Wildlife Federation and Watersheds Canada — invites lake associations and organizations to volunteer their lake as a participant in the program. If accepted, every property on the lake will be assessed using a standardized assessment protocol, and landowners will get a personalized property report with details on the state of their shoreline and recommended actions for improving lake health for people and wildlife.
Learn More
American Eel
The Canadian Wildlife Federation is using research and advocacy to learn more about American Eel behaviour, to develop mitigation options for the species, and to increase support for protecting and recovering the species.
Learn More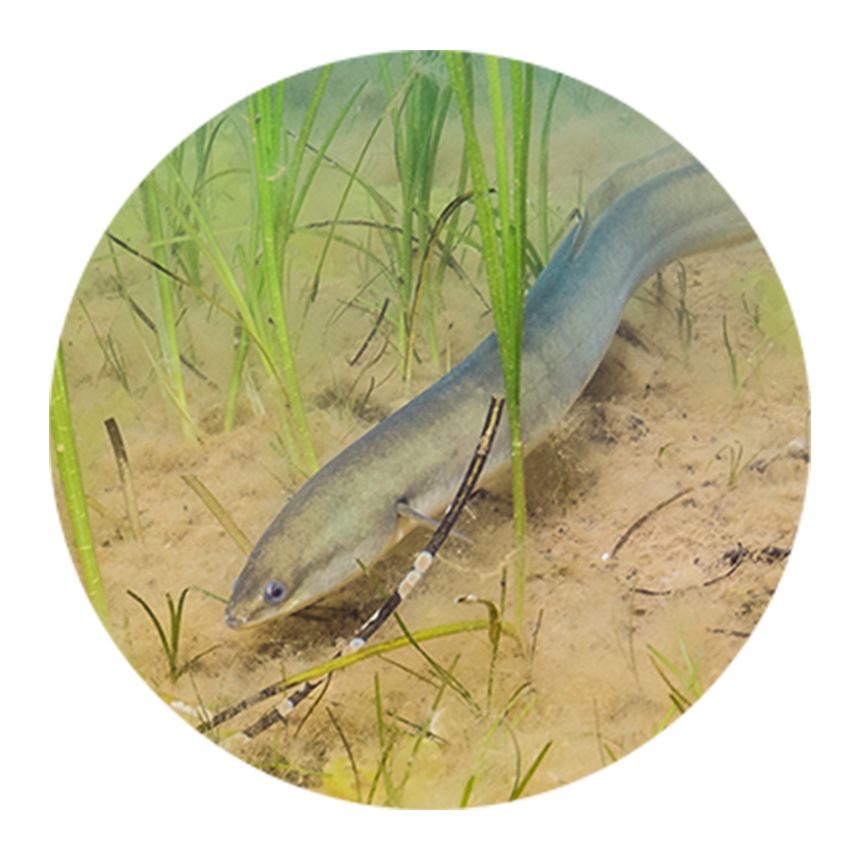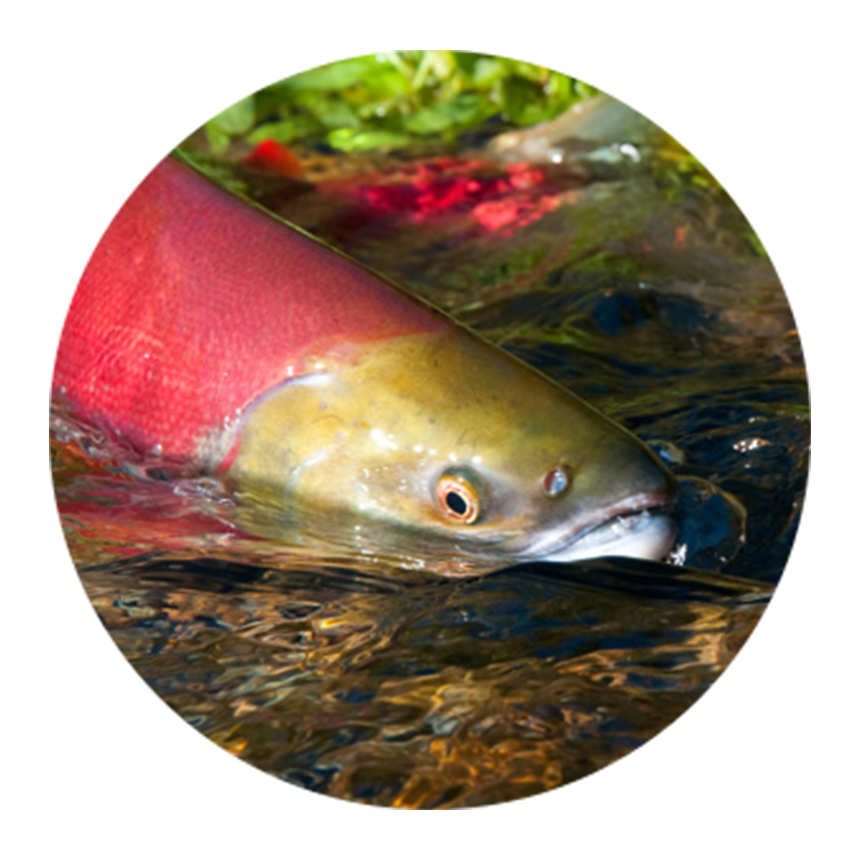 Salmon
The Canadian Wildlife Federation is using research and advocacy to learn more about Chinook Salmon behaviour, to identify important habitats for the species, and to increase support for protecting and recovering the species.
Learn More
River Barriers
Some of our treasured aquatic wildlife are being stopped dead in their tracks along their migratory paths. Dams, culverts, levees and road crossings have been creating barriers for wildlife species for decades. We at the Canadian Wildlife Federation think that's a problem for Canada's critters and we know these barriers need to be addressed.
Learn More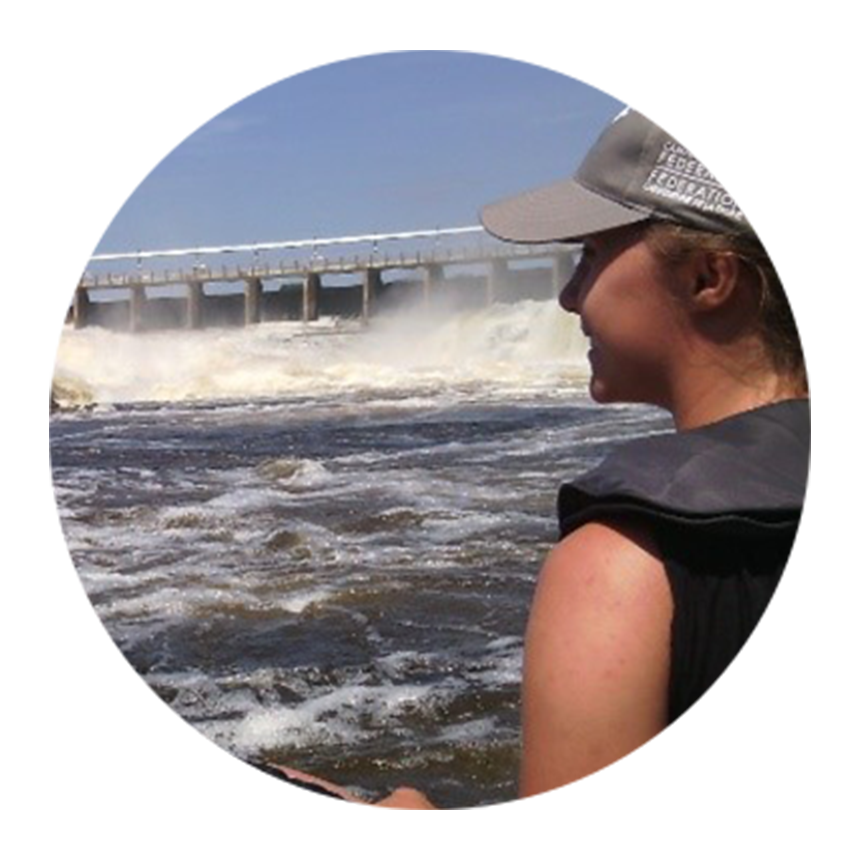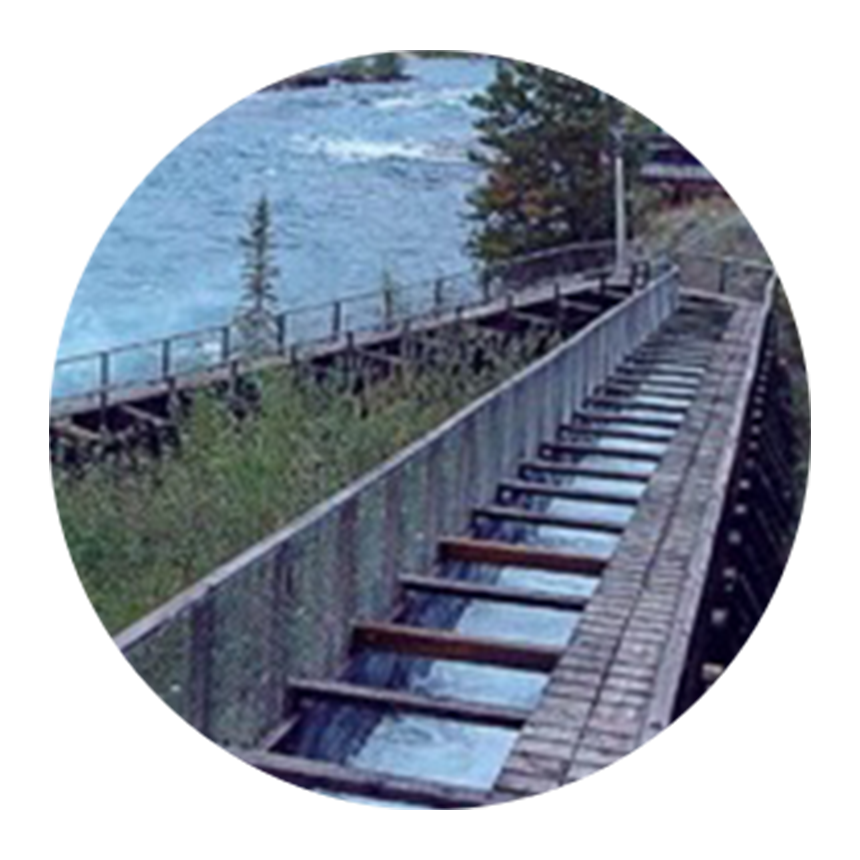 Fish Passage
CWF's goal is to reconnect freshwater ecosystems by remediating barriers such as rail and road crossings, weirs, levees and dams. CWF is working to improve connectivity within Canada's waterways using two major strategies.
Learn More
Aquatic Habitat Canada
Aquatic Habitat Canada is a national network focused on helping governments, local communities, Indigenous organizations, industry stakeholders and conservation organizations to more effectively protect and restore healthy and resilient aquatic ecosystems.
Learn More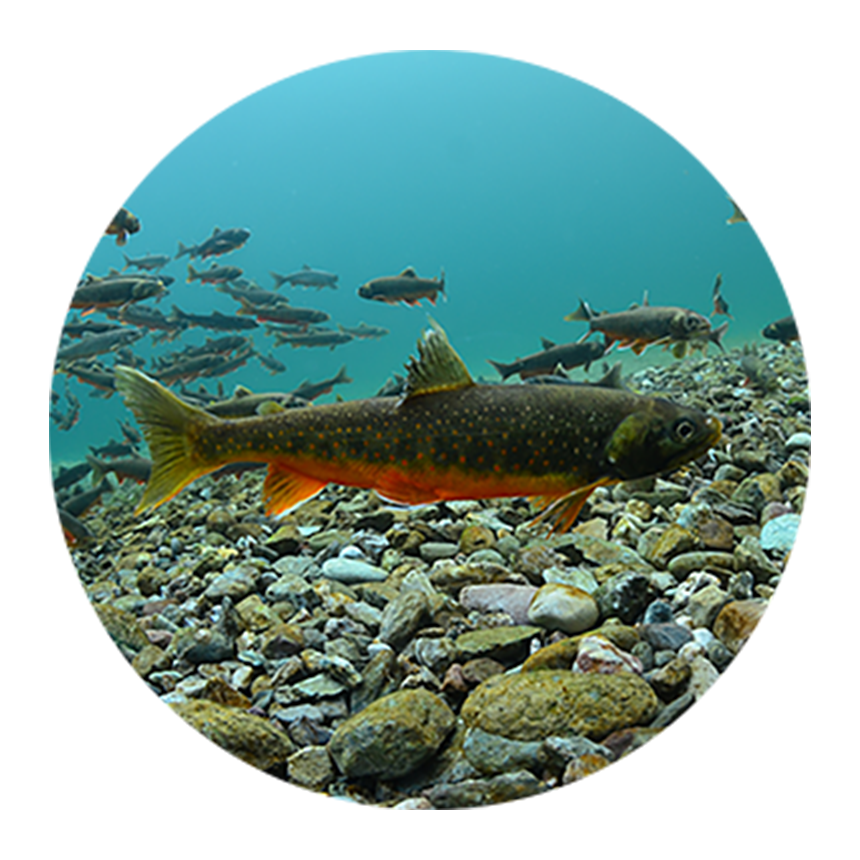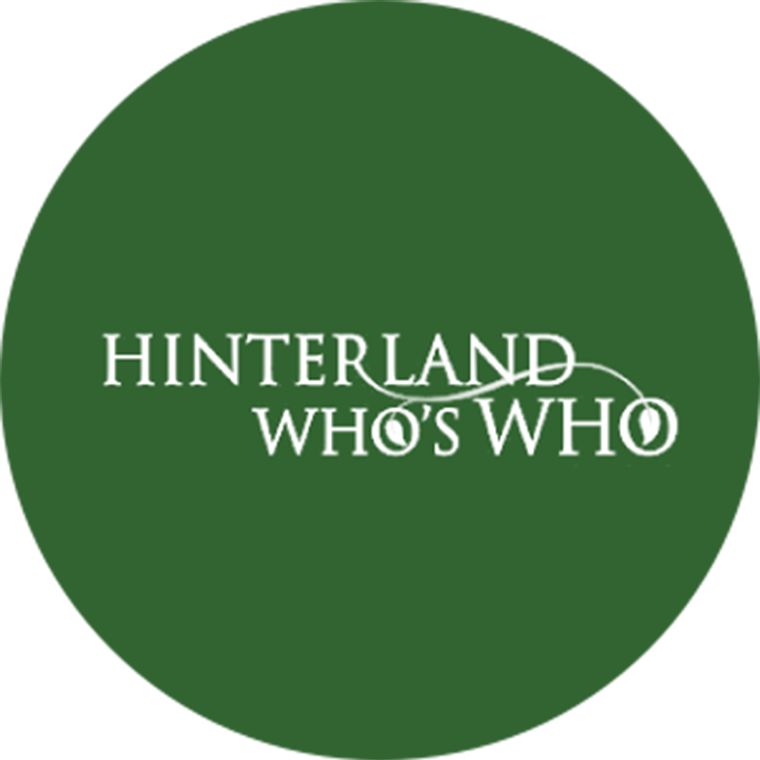 Hinterland Who's Who
It all started in 1963 with black-and-white vignettes about the loon, the moose, the gannet and the beaver. For more than 50 years, Hinterland Who's Who has been proudly bringing Canada's iconic wildlife directly into Canadians' homes.
Learn More
Bioblitz
With the help of Canadians like you, we hope to catalogue as much of Canada as possible so that we can make informed decisions about our land use, environmental policies and wildlife.
Learn More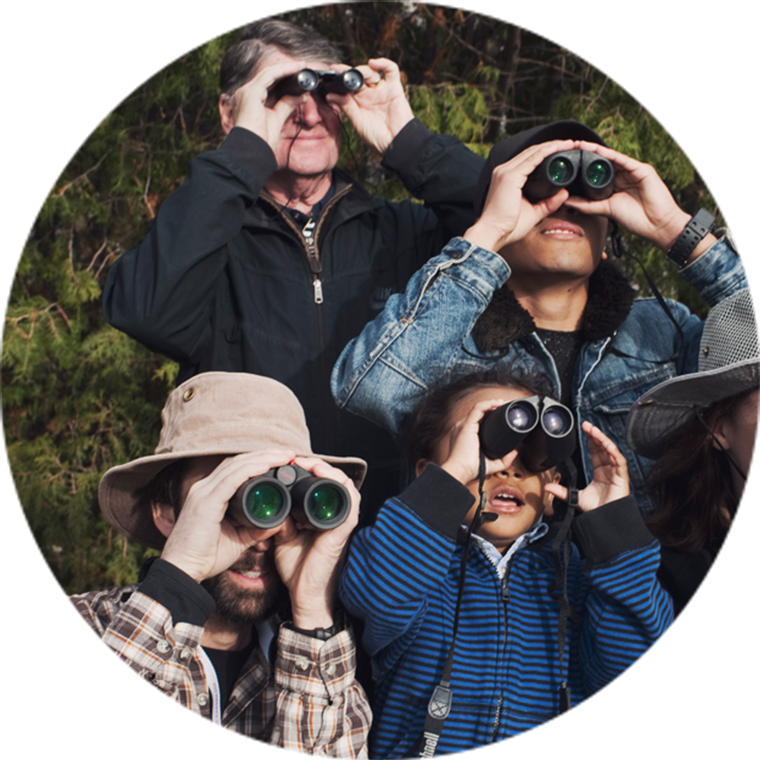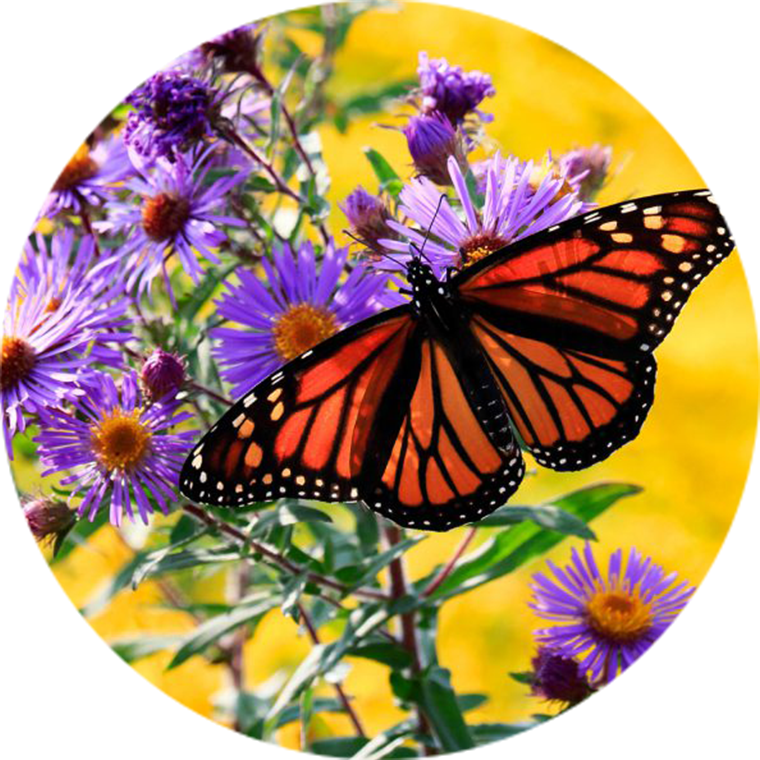 iNaturalist
If enough people record their observations in iNaturalist Canada, we can make a difference for Canada's wildlife. We can build a living record of life in Canada that scientists and environmental managers can use to monitor changes in biodiversity, and that anyone can use to learn more about Canada's amazing natural history.
Learn More
Sign Up for Timely Articles and Tips
The Canadian Wildlife Federation's free monthly e-newsletter Wildlife Update features current issues facing Canada's wildlife, DIY and Q&As, quizzes and more. Sign up to join over 80,000 readers in this wildlife conservation community. You can unsubscribe at any time.