Make Camping Canada's Official National Pastime!
Camping Resources
Get tips for a great camping trip!
Camping Guides in SIX Languages
Discover The Possibilities!
CWF's Great Canadian Campout is a perfect opportunity to get outside with family and friends this summer. Whether you're an experienced camper or a newbie, or if you're camping in your backyard, at a local campsite or in one of our incredible provincial or national parks, let us know! Not sure how to start, where to camp or what to do? We've got you covered with information and tools to get your family and friends outside and connected with nature. This website is full of ideas and activities suited to any experience level.
What Kind of Camper are You?
Have you been doing this for years or are you just getting your feet wet? Find resources suited exactly to your camping needs!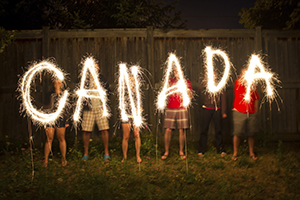 Explore!
We're surrounded by a diversity of breathtaking landscapes, from the rolling Prairies to Rocky Mountains, Arctic tundra to rugged coastline, and the boreal forest (the largest biome in the world).

Connecting to nature through camping is the best way to immerse yourself in the world of natural wonder at our doorstep. We hope that you have your greatest campout yet. Thanks for joining us this year in our efforts to #ConserveTheWonder.
The World's Greatest Playground
Free entry for youth 17 and under to Parks Canada places!
Youth 17 and under will have unlimited opportunities to enjoy national parks, national marine conservation areas and national historic sites across the country!
Share your camping trip with CWF! Use the hashtag #GreatCanadianCampout.